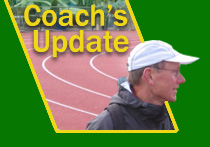 10-27-2014
Beav done, McKenzie too. More coming!


What a weekend! We had 25 runners compete in the sloppy, slippery, wet Beaver Classic yesterday in Corvallis, then took 29 people up the McKenzie today to run the trail, sit in the river, heat up at Belknap HOT springs, search for the sturgeon, and visit the pumpkin patch.

Discount! $25 or letters…two good choices…for you!

Newcomers, you can still help the Club by a pain-free signup for eScrip.

I think we agreed that the Run with the Duck must have been about 3 miles, not 5000m. 'Sad, but true.

It's time to start your signup for our last XC race. Details below.

Did you lose your green Oregon "O" knit cap in the van today? I have it.

Monster mash tomorrow!


Our competitive season continues into mid-November for everyone who's looking for a race, either in cross country or on the road, all the way up to a half-marathon.

You can race cross country one final time on November 15 in the state USATF championship meet at Pier Park in Portland.

The races are at 9am and 9:45am, so we will drive to Portland on Friday afternoon. You can stay with family or friends, but we will also get hotel rooms on Friday night.

You must enter the race online yourself. The entry fee will be $17.50, and we plan to give you a $5 cash rebate once you've entered.

Portlanders, you will be our tour guides on Friday night and Saturday after the race!

The final road races of our fall season are on Sunday, November 23, the EWEB Run to Stay Warm half-marathon ($45), 10km ($30), and 5km ($20). They all start near the EWEB fountain on the bike path near the DeFazio footbridge, across from Alton Baker Park. It's less than two miles from campus.


The final XC race is the USATF Championship hosted by Red Lizard at Pier Park in Portland on November 15.

You must sign yourself up online at:
https://runsignup.com/Race/OR/Portland/2014StumptownXC

Sign up for: Race #4 - Pier Park

You'll have to create a password, and eventually enter your club as "UO Running Club". No need to be a USATF member.

You pay the entry fee, $17.50, then we give you a $5 cash rebate.


It was soupy. It was muddy. It was slow, at least 30 seconds slower than last year. Except Megan Kupres ran more than two minutes faster!

New Morning Bakery was superlative.

Women (6th of 10 complete teams):
8 6 456 Megan Kupres UO Running Club 22:18.9 6:00
29 25 457 Louise Laursen UO Running Club 23:40.2 6:21
41 33 461 Rebecca Scheer UO Running Club 24:14.1 6:31
50 39 451 Brittany Day UO Running Club 24:43.6 6:38
54 41 452 Angelin Figueroa UO Running Club 24:57.6 6:42
57 44 458 Martina Miller UO Running Club 25:03.5 6:44
68 47 455 Emily Jones UO Running Club 25:23.7 6:49
79 462 Sarah Stubblefield UO Running Club 26:50.1 7:12
91 460 Nora Sawyer UO Running Club 28:03.2 7:32
93 453 Alison Goodwin UO Running Club 28:06.6 7:33
97 450 Mikayla Cruz-Nicklas UO Running Club 29:52.3 8:01
98 459 Jill Petrowski UO Running Club 30:13.8 8:07
99 454 Brandy Graham UO Running Club 31:18.7 8:24

Men (6th of 10 complete teams):
20 18 337 Alex Foote UO Running Club 26:30.6 5:20
21 19 345 Andre Walker UO Running Club 26:36.6 5:22
40 30 339 Josh Gordon UO Running Club 27:19.6 5:30
60 40 334 Beau Armstrong UO Running Club 28:04.1 5:39
72 44 340 Mike Matuszak UO Running Club 28:32.6 5:45
79 47 335 Matt Auer UO Running Club 28:59.7 5:50
80 48 341 Evan Pardi UO Running Club 29:01.3 5:51
94 336 Blake Chiuminetta UO Running Club 29:43.0 5:59
100 344 Gerardo Villa UO Running Club 30:08.8 6:04
103 346 Clay Wilkes UO Running Club 30:40.0 6:11
106 343 Travis Reder UO Running Club 31:10.8 6:17
110 342 Matt Parker UO Running Club 32:41.3 6:35

Complete results at:
http://onlineraceresults.com/event/view_event.php?event_id=14098


We now have three Club members who have either written letters or donated:

Sarah Stubblefield
Alison Goodwin
Emily Jones

Part of being a member of our Club is helping us meet costs. To do your part, either donate $25 to our Club or write fundraising letters.

We get about $2000 from Club Sports. We also have a fundraising requirement from the Club Sports office...and a need. To do what we want for you, we make some fundraising efforts every year (including working as "ball crew" at women's volleyball matches...$1800 for this season).

We ask EVERYONE to do one of two things: mail fundraising letters to friends and family, or personally donate $50 (now just $25!) to the Club. Sending the letters yields more money for us, but we recognize that some of you can't or won't do that. So, we ask you to donate $25 to the Club instead.

To do letters, contact one of our two student leaders:

Kyle Krahenbuhl kkrahenb@uoregon.edu or text 303-818-3767
Martina Miller mmiller7@uoregon.edu or text 907-209-7903

We provide the text of the letter. You can alter it anyway you want, to make it more personal. We'll help you print the letters which must be on Club Sports letterhead stationery. You provide the names and addresses. We provide the stamps too! I'll write thank-you notes to your donors, or you can.

Letter writing is our single biggest fundraiser every year. You can be part of it! Or, you can donate $25 (cash or check made out to "UO Running Club").


We're meeting INSIDE the fence again this week…on the intramural field next to 15th Avenue. You must go south to 18th Avenue, then enter at Emerald Street. You might have to go through the marching band practice. Do NOT climb over the fence.


We're more than halfway…but stuck.

Here is something quick and painfree for newcomers to the Club. It helps us make money... lots of money.

If we get 20 newcomers to sign up for eScrip, we are allowed to ask the Club Sports office for $2000+ in supplemental funding for our season. Financially, we MUST do this!

Here's the plan:

You go online and sign up your credit card or debit card for eScrip. It NEVER costs you any money. Once you are signed up, Club Sports is given "pennies on the dollar" for the amounts you spend at selected stores. No money out of your pocket, but eventually a lot of money for Club Sports...and us.

Kyle already gave you instructions last Saturday morning, October 4, in an email about how to sign up. It takes two minutes on your computer. The Club record is 42 seconds!

**Newcomers, if you DON'T have access to Kyle's October 4 message, contact him at kkrahenb@uoregon.edu.

Returnees may only sign up for eScrip again if it's with a different card. Be creative!

We need 20 new sign-ups. We have more than enough people to get this done. Now is your chance to help the Club. Please!


*Monday, October 27: 3pm -- meet INSIDE THE FENCE on the intramural field for aerobic run or field conditioning...plus abs, planks, barefoot strides.

*Tuesday, October 28: Just three choices for "hard day" --

a) 8:00am -- meet at Pioneer Cemetery on campus (corner nearest 15th and University St, across from Esslinger Hall) for variety reps at race pace...my choice, your choice, our choice...cemetery is 300m long, 200m wide...lots of gravelly roads and grass strips...

b) 3:00pm -- meet on the IM field for a warmup run around Fairmount Blvd to Pioneer Cemetery on campus for same workout.

c) After 3:00pm -- catch up to us at Pioneer Cemetery for same workout ... people whose classes end at 3:50pm can catch up.

*Wednesday, Oct 29: 3:00pm -- meet INSIDE the IM field for a relaxed run, plus abs and strides on the intramural field.

*Thursday, Oct 30: 3:00pm -- meet INSIDE the IM field for a relaxed run, plus abs and strides on the intramural field…or 15-20 minute tempo run

*Friday, Oct 31: 3:00pm -- meet INSIDE the IM field for an end-of-week celebration run…or 15-20 minute tempo run. Abs? Strides?

*Saturday, November 1: On your own, go for an exploring run.

*Sunday, November 2: Go long on your own, then head for the library.


If you plan to buy running shoes, I think the best place in town is Eugene Running Company in the Oakway Mall. Tell them you are in the UO Running Club for a discount.

A great online choice is at our website, www.uorunning.com, where you can click on the white "Running Warehouse" button. Ask me what our discount code is!
Shipping is fast and free.


Sat, November 15 USATF State Champs Pier Park, Portland


October —
Sun, 26 McDonald Forest Trail Runs Corvallis 15K, 5K
Sun, 26 Monster Mash Eugene 5K

November —
Sun, 09 Autumn Trails Eugene Eugene 16M, 10M, 6M, 3M
*Sun, 23* *EWEB Run To Stay Warm* *Eugene* *13.1M, 10K, 5K *
Thur, 27 Turkey Trot Eugene Eugene 4M, 2M
Thur, 27 Turkey Stuffer Springfield 5K

December —
Sat, 06 Jingle Bells Run Eugene 12K, 8K, 5K
Sat, 13 Frozen Trail Runfest Eugene 50K, 15M, 9M, 5K
Sat, 20 Eugene Holiday Half & Hustle 10K/5K Eugene 13.1M, 10K, 5K

Information on all these races:
http://eclecticedgeracing.com/Race_Calendar.html

==========

'See you,
Tom Heinonen
coach
---
← Previous item | Next item →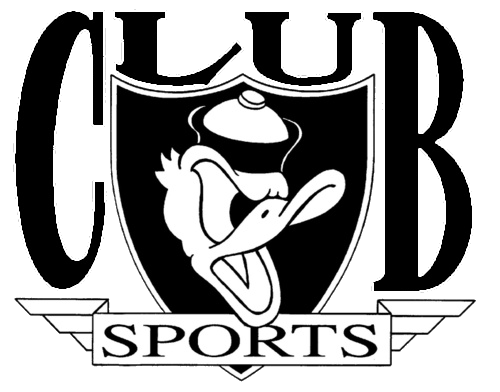 Who we are. What we do!

UO Running Club gives students the chance to get together to run, train and race. Most of our sessions are steady runs. A couple of days each week we offer harder training sessions (intervals, repetitions, hills, tempo runs, cruise intervals).

The club is coached by Tom Heinonen, a member of the US Track and Field and Cross Country Coaches Hall of Fame who coached the University of Oregon women for nearly three decades. In his time coaching the women, he transformed the team from a young program into an NCAA powerhouse. He retired in 2003 to start the club and has been coaching it since.

In the Fall, we compete in collegiate cross country races throughout Oregon, then finish our season at the NIRCA Championships, where we face other college clubs. In the Spring, we enter in collegiate track meets. Several of our runners earn the opportunity to race at Hayward Field each spring. There are road races throughout the year.

We have a wide range of talent and commitment levels, from recreational runners to All-Americans.

Club members receive an e-mailed workout schedule for the following week every Sunday. There is no fee to join the club.

All running sessions are optional. To join, just show up to one of the practices or contact one of us.

The Running Club is a great way to get together with students and to enjoy running!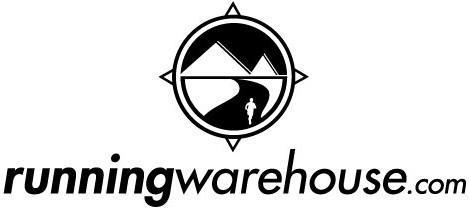 ******************************
'Starting a Running Club?
'Building Your Club?
Read this, a document written by our Club leaders!
******************************