Week #4 of Running Club
Hello, UO Running Club — (Saturday, October 16, 2021) We've been busy! Thanks to Marika Tammaru and Ben Switzman, our student leaders, for all their work. And thanks to Bob Williams for adding his expertise!

Boston Marathon, Lewis & Clark, McKenzie River, Hendricks Park...we're everywhere!

'Come and run at 3:00pm on school days!


EVENTS PLAN
— Saturday, October 23, motor pool vans ARE available, so we can take 20+ people on a day-trip up the McKenzie Highway, sightseeing and running. We'll make a pumpkin stop too.

People on the list to go:

Waverly Wilson, Ella Leeson, Tristin Hoffman, Paige Hazen, Jack Feist, Anna Maré, Marika Tammaru, Luke Schwenker, Lindsay Villano, Iris Duxbury, Thomas Brugnara, Jai Shah, Ben McGrath, Connor Kerr, Cooper Kingsbury, Patrik Balazs, Tom Heinonen, Spencer Page, Gwen Gray, Josh Minkler, Riley Farrell, Bretten Farrell, Aiden Marines, Sophia Somerscales.

— Friday, October 29, at 3pm you can do a road 5km in "Run with the Duck", just off campus next to the river. It's Parents' Weekend. Race is free!

— Road trip...if we can get two motor pool vans. Friday, November 5, at 7pm there is a 2-mile on the track at Lewis & Clark. We'll stay overnight in Portland, then drive down to Corvallis for the OSU Club's cross country meet. You must run a race on Friday or Saturday (or both) to be eligible for the trip (…and a stop at the Mennonite Bakery on the way home Saturday).


RESULTS AT LEWIS & CLARK TODAY
Two of our runners, and one alum, competed on their own today at McIver Park in Estacada, near Portland, in a huge cross country meet hosted by Lewis & Clark:

Men's 8km (300 finishers)
43. Abdiaziz Hussein 25:09

Women's 6km (246 finishers)
66. Emily Jones 23:23 Club alumna
148. Paige Hazen 25:22

Complete results at: https://live.athletictiming.net/meets/11454

Good racing in a challenging setting!

OUR BOSTON RESULTS
Last Monday, October 11, two of our Club members raced the Boston Marathon! Emmett Saulnier ran 2:32:42 which is #4 on the Running Club all-time list. Mary Follo ran 3:09:20. And one of our Club alumni, Chris Smith, did 2:34:49.

Well done, all!

Online Sign-Up
All Club members, both returning and new, must sign up before actually running with the group. Here's the link:

https://uoregon.campuslabs.com/engage/submitter/form/start/491134

SPRINTERS ORGANIZING
Sprinters, contact Rob Fritz to see when athletes will be getting together for fall training.

Rob is at 208-473-1818 and robfritz2000@gmail.com. Rob is a junior who sprinted for Lakeridge High School and has two years of experience with the Club.

Be sure you do the sign up online before you run the first step with us. Details below.


$50 to Be in Club
Your first week of Club attendance will be free. After that it's $50 for the rest of the school year. What a bargain!

(We have a fundraising requirement to be a Club Sport. And every van which we drive to a meet in Oregon or a weekend excursion costs us about $100.)

Here's how you pay:

— Bring $50 cash to any workout, or
— Bring a check for $50 made out to "UO Running Club", or
— Go online to uorunning.com. In the upper right corner click on "donate", then "electronic donation". We are the Club Sports Running Fund. If you donate this way, please let me know. I don't have easy access to who donates this way.

These 48 people have already donated:

Josh Gordon, Renee Gordon, Connor Kerr, Caela Fenton, Owen Pugh, Thomas Brugnara, Jake Matyas, Marika Tammaru, Emmett Saulnier, Riley Farrell, Bretten Farrell, Anna Maré, Rex Zhao, Gwen Gray, Patrik Balazs, Cooper Kingsbury, Ben Switzman, Sean Recca, Leisl Benda,

Jack Evans, Alan Torres, Savanna Salmons, Paige Hazen, Champ Davis, Natalie Goddard, Donovan Smith, Mario Colasurdo, Maxwell Alford, Tristin Hoffman, Ellie Kobak, Lindsay Villano, Iris Duxbury, Abdiaziz Hussein, Lauren Hessel, Micah Bustamente, Aden Marines,

James Forkner, Brock Cottle, Hadley Dixon, Emma Gunn, Jack Feist, Yahir Olmos, Ailah Altemus, Juan Dante Muñoz Martinez, Ella Leeson, Scott Lambert, Josh Minkler, Luke Schwenker.
Thank you, one and all!


VOLLEYBALL CREW FRIDAY AND SUNDAY
Next chances to work on the volunteer volleyball crew at Matt Knight Arena are next weekend:

Friday, October 8, match at 7:00pm (your arrival 6:15pm) vs Cal.

Sunday, October 10, match at 12:00 noon (your arrival 11:15am) vs Stanford

We can have four veterans and two newcomers in each match.

Contact me at heino@uoregon.edu or text 541-954-0263.

It's fun! We're on the sideline moving the game balls. Newcomers can often become veterans in a single match.

We earn $100 for the Club at each match.

FALL TERM WORKOUTS: WEEK #4
We'll meet for relaxed runs on weekdays at 3pm on the intramural field next to the rec center.

Tuesday is "hard day," so you have the option of a serious workout:

Jog up into Hendricks Park for hills!

Friday would be a good day for cruise Intervals...4-6 x 4:00 (lactate threshold) with 1:00 jog. This is the same pace as a tempo run, slower than your XC race tempo, but faster than your steady run. Physiologically, it is the fastest pace at which you produce lactate in your working muscles and clear it at the same rate. The reps start off feeling brisk and easy, then get more difficult to sustain, but they don't feel like a race effort.

HALF-MARATHON, 10KM, 5KM BEFORE THANKSGIVING?
The Run to Stay Warm half-marathon, and 10km, and 5km will be held on Sunday, November 21, start/finish at Downtown Riverfront Park. Entry costs are now: $70 Half-marathon, $45 10km, $40 5km.

Details at: https://runtostaywarm.com/

CROSS COUNTRY SEASON
Sat, Oct 23 Day-trip up the McKenzie, running and sightseeing
Fri, Oct 29 Run with the Duck 5km road race, 3pm, free Eugene (near the river footbridge)

Fri, Nov 5 Two-mile time trial on the track Lewis & Clark 7pm

Sat, Nov 6 Beaver Classic Crystal Lake Sports Field Corvallis
(date is firm)
11:00am women's 6km
12:00noon men's 8km



'See you on the field,

Tom Heinonen

coach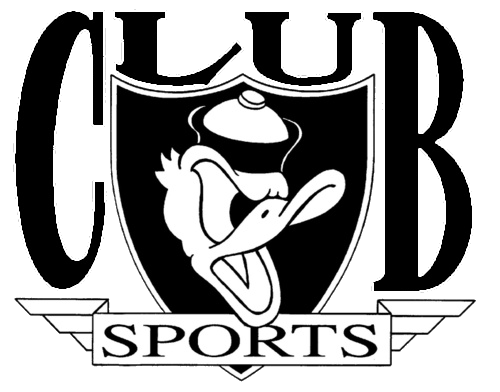 Who we are. What we do!

UO Running Club gives students the chance to get together to run, train and race. Most of our sessions are steady runs. A couple of days each week we offer harder training sessions (intervals, repetitions, hills, tempo runs, cruise intervals).

The club is coached by Tom Heinonen, a member of the US Track and Field and Cross Country Coaches Hall of Fame who coached the University of Oregon women for nearly three decades. In his time coaching the women, he transformed the team from a young program into an NCAA powerhouse. He retired in 2003 to start the club and has been coaching it since.

In the Fall, we compete in collegiate cross country races throughout Oregon, then finish our season at the NIRCA Championships, where we face other college clubs. In the Spring, we enter in collegiate track meets. Several of our runners earn the opportunity to race at Hayward Field each spring. There are road races throughout the year.

We have a wide range of talent and commitment levels, from recreational runners to All-Americans.

Club members receive an e-mailed workout schedule for the following week every Sunday. There is no fee to join the club.

All running sessions are optional. To join, just show up to one of the practices or contact one of us.

The Running Club is a great way to get together with students and to enjoy running!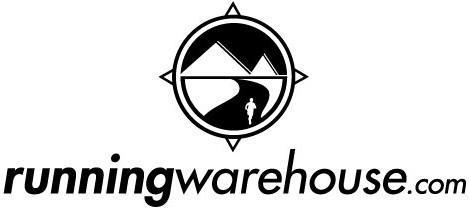 ******************************
'Starting a Running Club?
'Building Your Club?
Read this, a document written by our Club leaders!
******************************