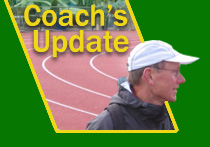 3-20-2017
Marathon price, Will entries, webmaster thank you!


Hello, UO Running Club — (Sunday, March 19, 2017)

Thirty-two of us went to Lane CC yesterday to compete or cheer on our Club mates. We got wet and we got season bests and lifetime bests. And we ran our first relay, the men's 4x400.

During exam week we'll meet on our normal schedule. Come and run when you have time and energy. Or swing by to say goodbye before you leave town for spring break!

We will have a track workout, which you get to create, on Tuesday evening.

We will not meet during spring break but I'll give you workout suggestions next weekend.

Entries for the Willamette Invitational? Tell me by Monday's workout! San Francisco State or Linfield? Read below.



Entry fees for all three races on Eugene Marathon weekend go up on Monday at midnight…
that's for the marathon, half marathon, and 5km. Races are on Sunday, May 7 (5km on May 6).
Go to: http://www.eugenemarathon.com/



I have a pair of black Roadrunner-label running pants left at the Lane meet yesterday.



Our webmaster for the the last several years has been Club alumna Kaila Sankaran. After all those years of service to us, Kaila had a job and location change, so could not continue with us. She handed the binder off to current Club member Aaron Smet.

Thank you, Kaila, for all your good workout at www.uorunning.com! It's still green! And thank you, Aaron, for stepping forward.



At the Lucky Clover last Friday, two of our alumni won races. Amanda Husted won the women's hilly 5km in 21:28 and Calvin Brawner won the men's 5km in 18:22.



Women —
Kara Krnacik 800m 2:33.42
Emily Jones 1500m 5:01.98
Emily Jones 3000m 10:58.45 PR
Dana Fry 3000m 11:00.28
Marin Fredrickson 3000m 11:39.19

Men —
Aaron Smet 100m 11.52 wind +0.8
Aaron Smet 200m 23.64 wind legal
Nick Rogozinski 100m 11.58 +0.8
Nick Rogozinski 200m 23.76 legal
Jason John 100m 11.84 +0.8
Austin Cox 100m 11.91 -0.1
Anthony Gutrick 400m 54.61
Anthony Gutrick 200m 24.35 -1.3
Patrick Clay 400m 54.82
Alex Smith 800m 1:58.38
Brett Willyard 1500m 4:04.19
Brett Willyard 3000m 9:04.58
Evan Day 1500m 4:06.95
Evan Day 3000m 8:52.48
Ryan Jones 1500m 4:08.94
Ryan Jones 3000m 8:47.72 PR
Seth Berdahl 1500m 4:10.41 PR
Seth Berdahl 3000m 8:47.08
August Howell 1500m 4:11.51 PR
August Howell 3000m 8:52.80 PR
Wolf Seifer 1500m 4:23.24
Carlos Perez 1500m 4:24.43
Miles Trinidad 1500m 4:38.94
Lucas Hamilton 1500m 4:40.54
Justin Gallegos 1500m 6:38.25 PR
Carter Christman 3000m 8:49.70
Connor Hayward 3000m 9:09.09
Eric Beyerle 3000m 9:13.11 PR
Lino Lovotti long jump 5.54m (18-2.25)
4x400m Relay 3:33.63 (Nick Rogozinski 55.9, Alex Smith 52.6, Clay Patrick 51.9, Anthony Gutrick 53.1)



Willamette Invitational...I will do the entries. Your entry is due to me by Monday's workout, March 20 (exam week!). Not everyone will be accepted. We will not provide transportation to the meet, but I will drive up there to help announce. I'll go early and stay late. Here is a link to qualifying standards and time schedule:
http://www.wubearcats.com/sports/track/meetinfo/invite

**On the second weekend of break, you can enter yourself in the San Francisco State Distance Carnival (which has most events) or in the Jenn Boyam Invitational at Linfield. We will NOT road-trip to San Francisco.

Go to Directathletics to create your own account and enter those meets:
https://directathletics.com/

Our first meet of spring term is the John Knight Twilight on Friday, April 7, in Monmouth. I will do the entries.



*Monday, March 20: 3pm -- meet on the intramural field for an aerobic run or field conditioning...plus abs or planks. Strides? Too early to start relay handoffs?

*Tuesday, March 21: No 3pm run.

**Bring lighter shoes or spikes**

Sprinters, middle-distance (MDRs) and distance runners (DRs)...Drills, relaxed strides, then:

Runner's choice of step-downs. Sprinter's choice of step-ups.

MDRs and DRs go from longer to shorter…step-downs. First set, must be your longest runs. Then each set must be shorter reps than the previous set. Recovery is 400m jog-walk for reps longer than 400m...it's 200m jog-walk for reps 400m and shorter.

Sprinters go from shorter to longer…step-ups. Each set must be longer distances than previous. "Walk back to start" for recovery.

You decide how many to do and how hard to run.

*Wednesday, March 22: 3pm -- meet on the intramural field for an aerobic run or field conditioning...plus abs or planks.

*Thursday, March 23: 3pm -- meet on the IM field for an aerobic run or field conditioning...plus abs or planks.

*Friday, March 24: 3pm — meet on the intramural field for pre-race warmup, or a jog to Pre's or Amazon Trail for tempo run or cruise intervals…or you can do hills in Hendricks Park.

Then, go home!

We meet rain or shine. Every session is optional.



The San Francisco trip has evaporated. You can still enter on your own…

Saturday, March 25
—Willamette Invitational in Salem

Saturday, April 1 …on your own…
—San Francisco Distance Carnival? Jenn Boyam at Linfield?

Friday, April 7
—John Knight Twilight at Western Oregon…an afternoon and evening meet.

Saturday, April 15
—Lewis & Clark Invitational, Portland

Friday-Saturday, April 28-29
—OSU High Performance in Corvallis…starting to get more "elite".

Friday, May 5
—Oregon Twilight at Hayward Field

Saturday, May 6
—Linfield Open in McMinnville

Saturday, May 13
—Portland Twilight at Lewis & Clark



Our men increased their lead to 25-20 in donations among current Club members, thanks to Joey Smits. Here's our active list, in chronological order:

Nathan Case, Tia Hatton, Robert Pedersen, Mira Cohen, Olivia Dillon, Marin Fredrickson, Kaelen Recca, Emily Jones, Ryan Jones, Spencer Green, Kara Krnacik, August Howell, Seth Berdahl, Hannah Gaylord, Nick Rogozinski, Miriam Thielman, Andre Walker, Taylor Howat.

Carter Christman, Dana Fry, Eric Beyerle, Rebecca Lee, Nora Sawyer, Liv Kaupang, Dillon Murphy, Veronica Blackwell, Renee and Josh Gordon, Richard Liao, Tanya Jones, Sarah Stubblefield, Kela Apau, Jason Bibeau, Jake Willard, Jack Rising, Miles Trinidad.

Joelle Bruckert-Frisk, Josh Franckowiak, Tucker Engle, Justin Gallegos, Connor Hayward, Jason John, Carlos Perez, Brett Willyard.

Thank you, all!

The Running Club may seem free and easy, but it's not free. Every van costs $100. I want each of you to donate $50 for the whole school year to the Club. We take cash and checks made out to "UO Running Club".

Another way to donate is online through our website. If you or your family wants to donate, go to www.uorunning.com. On the banner at the top, click on "donate". If you or they donate that way, please let me know! I'll add you to the list above! That donation goes through the UO Foundation to us, but I don't find out about it soon.

If you wish to write fund-raising letters instead, we have the wording of the letter. We have stamps and stationery. You provide the names and addresses. Our international students may send emails instead. I will provide the wording. You can change it as you wish.



Sun, Apr 9, Corvallis Half-marathon, Gill Coliseum
Sat, May 6, Eugene 5km, UO campus
Sun, May 7, Eugene Marathon/Half, Hayward Field
Sat, June 3, Newport Marathon, Newport OR on the coast
Mon, July 4, Butte to Butte 10km road , Eugene, point-to-point

'See you,
Tom Heinonen
coach
---
← Previous item | Next item →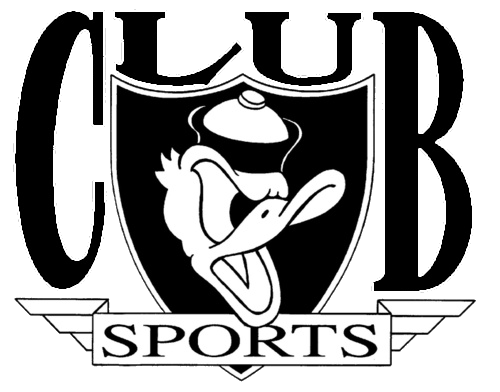 Who we are. What we do!

UO Running Club gives students the chance to get together to run, train and race. Most of our sessions are steady runs. A couple of days each week we offer harder training sessions (intervals, repetitions, hills, tempo runs, cruise intervals).

The club is coached by Tom Heinonen, a member of the US Track and Field and Cross Country Coaches Hall of Fame who coached the University of Oregon women for nearly three decades. In his time coaching the women, he transformed the team from a young program into an NCAA powerhouse. He retired in 2003 to start the club and has been coaching it since.

In the Fall, we compete in collegiate cross country races throughout Oregon, then finish our season at the NIRCA Championships, where we face other college clubs. In the Spring, we enter in collegiate track meets. Several of our runners earn the opportunity to race at Hayward Field each spring. There are road races throughout the year.

We have a wide range of talent and commitment levels, from recreational runners to All-Americans.

Club members receive an e-mailed workout schedule for the following week every Sunday. There is no fee to join the club.

All running sessions are optional. To join, just show up to one of the practices or contact one of us.

The Running Club is a great way to get together with students and to enjoy running!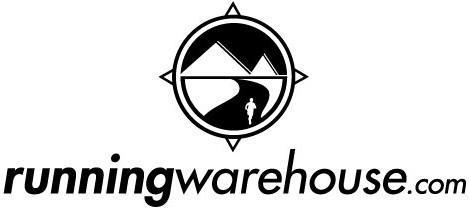 ******************************
'Starting a Running Club?
'Building Your Club?
Read this, a document written by our Club leaders!
******************************