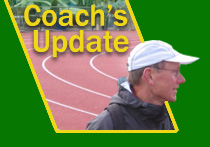 4-24-2016
Choose your race! All of the above?


It's just one week until one of our biggest weekends of the year! Next Thursday there is a fun, low-key track meet at Lane CC. OSU hosts a "high performance" meet on Friday and Saturday, and there are three road races here in town...the flapjack 5km on Saturday morning and the Eugene Marathon and Half-Marathon on Sunday at 7am. What a weekend!

You can still enter the Lane meet. I can still nominate you for the OSU meet. And you can still enter any of the road races. Details below.

Can we field any relay teams at Lane?

'Looking for Olympic Trials tickets? Read below.

End-of-year Club barbecue is almost ready to announce...

'Trying to figure out the rest of you competition schedule for the spring? Read below.


Entries for the Titan Twilight meet next Thursday at due to me by 11am on Tuesday. Everyone can get into this meet. Entry fee will be $10. The LTD #81 bus goes from the Duckstore out to Lane CC. The bus is free with your UO ID.

To enter, email me at heino@uoregon.edu or text me at 541-954-0263.

Here is the tentative meet schedule for Titan Twilight meet at Lane CC on Thursday, April 28:
3:00 Women's Steeplechase
3:30 Men's Steeplechase
4:00 Women's 4 x 100 Meter Relay
4:05 Men's 4 x 100 Meter Relay
4:10 Women's 1,500 Meters
4:20 Men's 1,500 Meters
4:40 Women's 100 Meter Hurdles
5:00 Men's 110 Meter Hurdles
5:20 Women's 400 Meters
5:30 Men's 400 Meters
5:45 Women's 100 Meters
5:55 Men's 100 Meters
6:15 Women's 800 Meters
6:25 Men's 800 Meters
6:45 Women's 400 Meter Hurdles
6:55 Men's 400 Meter Hurdles
7:10 Women's 200 Meters
7:20 Men's 200 Meters
7:35 Women's 3000 Meters
7:50 Men's 3000 Meters
8:10 Women's 4x400 Meter Relay
8:20 Men's 4x400 Meter Relay

Here's who I've already entered in the Lane meet (Name, event, time, rationale):

Men —
Berdahl, Seth
3000m 8:52.0 15:21 5000 Ore Relays '16

Davis, Scott
3000m 9:05.81 TrackTown USA High Performance Meet #3 01/29/16

Day, Evan
3000m 9:07.0 32:49 10,000m Linfield '16

Gordon, Josh
1500m 4:12.44 2015 Titan Twilight 04/23/15
3000m 9:08.84 House of Track, Jan 29, '16

Gutrick, Anthony
200m 24.17 John Knight Twilight 04/10/15
400m 55.04 John Knight Twilight 04/08/16

Howell, August
3000m 9:05.0 15:44 5000m Will Opener '15

Jones, Ryan
3000m 8:45.0 14:52 5000m Ore Relays '16

Martuccio, Leir
3000m 9:13.0 15:59 5000 Knight Twilight '16

Newton, Kael
3000m 10:15.0 5:13 mile February '16

Rashada, Ahmad
400m H 57.5 55.16 in junior college '13

Smet, Aaron
100m 11.35 2016 Willamette Opener 03/05/16
200m 23.10 2016 Willamette Opener 03/05/16

Smith, Justin
1500m 4:19.81 Linfield Jenn Boyman Memorial Invitational 04/02/16
3000m 9:16.0 4:19 1500m Linfield '16

Walker, Andre
800m 1:59.0 4:04 1500m Linfield '16
3000m 8:50.0 4:04 1500m Linfield '16

Women —
Kaupang, Liv
800m 2:28.0 2:24 Denmark '11

Sawyer, Nora
3000m 11:20.0 5:14 1500m Knight Twi '16

Scheer, Rebecca
3000m 11:07.17 2015 Titan Twilight 04/23/15

Yokota, Alaska
100m 14.58 Linfield Jenn Boyman Memorial Invitational 04/02/16
100m H 17.59 Linfield Jenn Boyman Memorial Invitational


Relays at Lane? No one? None? Really, none? <<<<<


No one has asked to enter the OSU meet yet. Distance races are next Friday, April 29. All other events are Saturday, April 30. Entry would be free because I am announcing.

Friday events are 1500m, steeplechase, 5000m, and 10,000m. No time schedule has been announced yet. Saturday running events begin at 1pm and end at 5:15pm.

This meet is getting better each season. I'm not sure how many of our fastest people would get into the meet.

Transportation is still up in the air because no one has entered or shown interest in the meet. I'll drive my own car and have to leave Eugene by 1:30pm on Friday to announce and can't leave Corvallis until after the final 10,000m race. Long! Saturday I leave Eugene at 8am and stay for the whole meet.

Entry nominations are due to me by our workout on Monday afternoon. You might have to provide your own transportation.


So far I know that Scott Davis and Justin Smith will race the flapjack on Saturday. In the half-marathon on Sunday we have:

Megan Kupes
Ryan Jones
Jake Willard
Nick Heimberg
Justin Smith

Veronica Blackwell will work as a volunteer.

Anyone else?

Information at: http://eugenemarathon.com/


One of our Club alumni, Ashley Salter, has pairs of tickets for sale for the Olympic Trials. If you need tickets for any of these days, contact her:

Wednesday July 6, Thursday July 7, Friday July 8

"A.Salter" ashleymsalter@gmail.com


Friday, May 6, is the Oregon Twilight at Hayward Field, where we might get our fastest people accepted. And if there are relays, there will be a lane for us because the meet is small. Entry would be free.

We probably won't send people to Linfield the next day.

The final weekend of our season has a Thursday meet and a Sunday meet! They have both been great distance meets in the past! Good weather, great competition.

The West Coast Invitational at Willamette has moved to Thursday, May 12. It has 100m, 200m, 400m, 800m, 1500m, steeplechase, 5000m, 10,000m, long jump, triple jump, and javelin. Our entry fee is $10. Meet will start at about 5pm.

The Portland Twilight meet at Lewis & Clark is a newer meet on Sunday evening, May 15. It has 100m, 200m, 400m, 800m, 1500m, 5000m (cutoff 15:30 men, 17:45 women), 400m hurdles, high jump, long jump, triple jump. It appears that you must enter online for $22.50.

That's the track season! …Except for two meets in June after school's over…


Do you want to buy a Running Club race singlet? Contact Taylor Howat. She's at thowat@uoregon.edu. Or text her at 310-697-9201. Singlets cost $25. She can meet you at a 3pm workout.


*Monday, April 25: 3pm -- meet on the intramural field for an aerobic run or field conditioning...plus abs or planks. Strides? Entries!

*Tuesday, April 26: Two choices…
8:00am — meet at South Eugene HS for track workout, or
6:00pm — meet at Hayward Field for track workout...meet us with your warmup run done:

**Bring lighter shoes or spikes**

Distance and middle-distance runners...race in two days:
2 x 150m (float 50, fast 50, float 50) jog back to start
1 x 800m (quality) 400m jog-walk
1 x 400m (quality) 500m jog-walk
1 x 300m (yup...quality) 400m jog-walk
1 x 200m (fast and relaxed) 250m jog-walk
1 x 150m (float, fast, float) 250m jog-walk
1 x 100m (relaxed stride from middle of curve to mid-straight)

Alternative...relaxed 800m or 400m repeats with short rest

Sprinters:
4 x 50m (relaxed stride...jog into it) walk back
1 x 200m (high quality) 5:00+ rest
Choice:
relay hand offs for 4 x 100m, or pick one --
a) 6 x 100m on the minute...start one every minute, or
b) 2 x 300m (high quality) with 5:00 rest, or
c) 4 x 40m thru the speed zone...(30m buildup, 40m high quality, 30m ease out) walk back

*Wednesday, April 27: 3pm -- meet on the intramural field for an aerobic run or pre-race warmup.

*Thursday, April 28: Titan Twilight track meet at Lane CC. Look for itinerary in your email.

*Friday, April 29: 3pm -- meet on the intramural field for:
—recovery run or
—pre-race warmup or
—tempo run or
—cruise intervals or
—hills in Hendricks Park or
—end-of-week, joy run
…OSU High Performance?

*Saturday, April 30: Wow!
—Flapjack 5km or
—OSU High Performance or
—pre-race warmup

*Sunday, May 1: Marathon runners and half-runners, go have some fun! Everyone else, cheer! Veronica, work (and cheer).

(Weekdays we meet on the intramural field. If it's sunny, we'll be next to Hayward Field. If it's rainy, we'll meet under the overhang of the rec center near the pool. Leave your bags in the the locker room. We meet rain or shine. Every session is optional.)


Thur, Apr 28, Titan Twilight, Lane CC, Eugene
(everyone gets accepted)

Fri-Sat, Apr 29-30, OSU High Performance, OSU, Corvallis
(our fastest and short relays…races 1500+ are Friday night)

Fri, May 6, Oregon Twilight, Hayward Field
(our fastest people and short relays)

Sat, May 7, Linfield Open?, McMinnville

Thur, May 12, West Coast Invitational, Willamette, Salem

Sun, May 15, Portland Twilight, Lewis & Clark, Portland

Sat-Sun, June 11-12, Portland Track Festival, Lewis & Clark
(our fastest)

Sat, June 18, Portland Summer Twilight, Lewis & Clark
(our fastest)


Race details at:
http://eclecticedgeracing.com/Race_Calendar.html

APRIL —
Sun, 24 Willamette River Run Springfield 8M, 4M
Sat, 30 Eagle's Flight 10K/5K Corvallis 10K/5K

MAY —
Sat, 7 Eugene Rotary Color Run & Romp Camp Harlow - Eugene 5K
Thur, 12 OTC Run/Walk Series #3 Eugene 5K XC
Sat, 14 Heroes Challenge Camp Harlow - Eugene 5K
Sun, 15 Bark In The Park Eugene 10K, 5K
Sat, 21 Rhody Run Florence 10K, 5K
Sun, 22 Grapes Of Half Eugene 13.1M
Sat, 28 Ridgeline Ramble Eugene 20K, 10K, Relay
Mon, 30 Miles On Memorial Eugene 15K, 10K, 5K, Relay

JUNE —
Sat, 4 Newport Marathon Newport OR 26.2M, 13.1M
Thur, 9 OTC Run/Walk Series #4 Springfield 5K
Sat, 11 Cape Mountain Trail Runs Florence 10M, 4M
Sat, 11 Run For Peace Eugene 10K, 5K
Sat, 18 Epic Oregon Relay Eugene 187M Relay
Sun, 19 Pioneer Dam Run Brownsville 10K, 5K
Sun, 19 Prost8K Springfield 8K, 5K


===========

'See you,
Tom Heinonen
coach
---
← Previous item | Next item →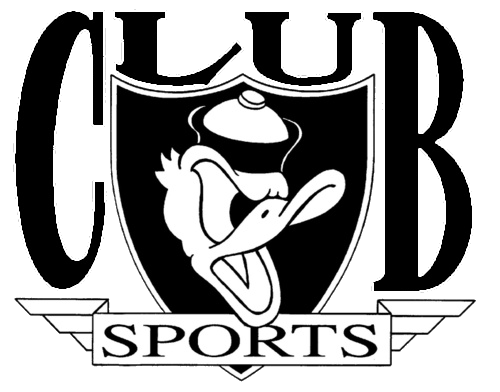 Who we are. What we do!

UO Running Club gives students the chance to get together to run, train and race. Most of our sessions are steady runs. A couple of days each week we offer harder training sessions (intervals, repetitions, hills, tempo runs, cruise intervals).

The club is coached by Tom Heinonen, a member of the US Track and Field and Cross Country Coaches Hall of Fame who coached the University of Oregon women for nearly three decades. In his time coaching the women, he transformed the team from a young program into an NCAA powerhouse. He retired in 2003 to start the club and has been coaching it since.

In the Fall, we compete in collegiate cross country races throughout Oregon, then finish our season at the NIRCA Championships, where we face other college clubs. In the Spring, we enter in collegiate track meets. Several of our runners earn the opportunity to race at Hayward Field each spring. There are road races throughout the year.

We have a wide range of talent and commitment levels, from recreational runners to All-Americans.

Club members receive an e-mailed workout schedule for the following week every Sunday. There is no fee to join the club.

All running sessions are optional. To join, just show up to one of the practices or contact one of us.

The Running Club is a great way to get together with students and to enjoy running!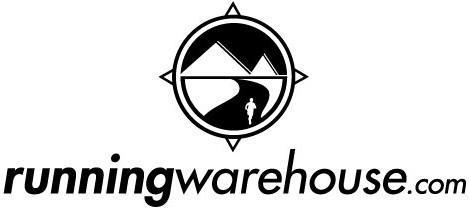 ******************************
'Starting a Running Club?
'Building Your Club?
Read this, a document written by our Club leaders!
******************************