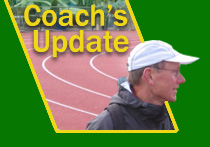 10-20-2016
Beaver, Hardesty, potluck, Duck, day-trip, Natty!


We had a great day in the wind and rain at George Fox yesterday! Our men won and our women got fourth. We had 24 runners. Five men finished in the top ten! Results are below.

No one showed up for the Tuesday morning session last week. We'll cancel that one and just have the 2pm alternative to our regular 3pm Tuesday Hard Day.

"Run with the Duck" is coming! It's a 5km road race on Sunday, October 30. Just $10, t-shirts to the first 500 entrants. It's fun! Here's the link:
https://secure.getmeregistered.com/get_information.php?event_id=125423

Our McKenzie River day trip this fall is scheduled for Saturday, November 5. Run the McKenzie River trail, sit in the river if you dare, try out the hot pool at Belknap Springs, more… We won't start a sign-up yet.

The Beaver Classic cross country meet is next Friday afternoon. Entries are still open! Deadline is now Monday at 9pm. Read below.

The following day, next Saturday, October 22, the OSU Running Club will drive down to Eugene to do a run with us! See the email message from Taylor Howat today for details.

Mira Rosen and Carter Christman will represent us at the Pacific Regional in the Bay Area. Thank you!

We're taking your $50 donations to Club. Or you can write fund raising letters…


Men (116 finishers) --
3. Evan Day 25:48
4. Ryan Jones 25:53
5. Andre Walker 26:00
8. Seth Berdahl 26:03
9. Carter Christman 26:05
18. Robert Pedersen 26:37
20. August Howell 26:43
29. Josh Gordon 26:57
33. Eric Beyerle 27:11
87. Kaelen Recca 29:27
97. Nick Heimberg 30:22
99. Miles Trinidad 30:55
105. Jake Willard 32:10
111. Kael Newton 34:31
112. Nathan Case 35:00
113. Janiel Elizarraga-Oregel 35:03
116. Justin Gallegos 44:24

Women (87 finishers) --
10. Dana Fry 23:16
17. Tia Hatton 23:57
24. Emily Jones 24:22
33. Nora Sawyer 24:55
34. Marin Fredrickson 24:56
51. Liv Kaupang 26:01
83. Mira Cohen 30:27

Complete results and team scores at:
http://www.athletic.net/CrossCountry/Results/Meet.aspx?Meet=114661

Wolf Seifer got third in the OTC Monthly Run last Thursday, running 5km in 18:03, at Amazon Community Center.


Once you decide that the Running Club is fun, worthwhile, something you enjoy coming to, we ask that you donate $50 to the Club or write fund raising letters to friends/family. We have the letters and stationery. You provide the names and addresses.

Vans for our trips cost about $100 each. And the cost of NIRCA Nationals is huge. We work volleyball matches to make money (and have fun!).

Help us out with a donation or letters!


Entries are still open for the Beaver Classic. Entries close on Monday, October 17, at 9pm. The race is Friday, October 21, women's 6km at 4pm, men's 8km at 5pm. We leave campus at 2pm on Friday. To enter, email me at heino@uoregon.edu or text me at 541-954-0263.

This is your last chance to show your fitness and racing ability for NIRCA Nationals selection. I will choose seven women and seven men based on the season's performances.

These Club members are already entered:

Apau, Kela SO
Blackwell, Veronica SO
Bruckert-Frisk, Joelle JR
Fredrickson, Marin FR
Fry, Dana SR
Gaylord, Hannah FR
Green, Spencer FR
Hatton, Tia SO
Jones, Emily SR
Kaupang, Liv SO
Krnacik, Kara FR
Sawyer, Nora JR
Stubblefield, Sarah JR

Berdahl, Seth SO
Beyerle, Eric SR
Christman, Carter FR
Day, Evan SR
Franckowiak, Josh SR
Gallegos, Justin FR
Gordon, Josh SR
Hamilton, Lucas FR
Heimberg, Nick SO
Howell, August SO
Jones, Ryan SR
Marshall, Derrick SR
Newton, Kael SR
Pedersen, Robert FR
Rakestraw, Ben FR
Seifer, Wolf FR
Trinidad, Miles SO
Walker, Andre SR
Willard, Jake SO


*Monday, October 17: 3pm -- meet on the intramural field for aerobic run or field conditioning...plus abs, planks, barefoot strides.

*Tuesday, October 18: three choices for "hard day"...NO MORNING CHOICE!

a) 2:00pm -- meet at Amazon Trail for 4-6 x 1000m (near XC race pace) with 2:30 jog-walk recovery. 1000m reps start at the white post next to the water fountain and go the shortest loop around the trees. Four reps is a good workout.

b) 3:00pm -- meet on the IM field for a warmup run to Amazon Trail for same workout.

c) After 3:00pm -- catch up to group at Amazon Trail for same workout ... people whose classes end at 3:50pm can catch up. Those with classes ending at 4:20pm probably not.

WHERE? To get to Amazon Trail from the dorms, go south on Agate Street to 24th. Turn right and jog about 10 blocks to the stoplight at Hilyard. Continue on 24th to the next stoplight and look to your left. Follow the barkchip trail to your left, 50m to the pillars at Amazon Trailhead. Allow 15 minutes to get there from the dorms. (Amazon Trail is sometimes called the Adidas Oregon Trail.)

*Wednesday, October 19: 3pm -- meet on the intramural field for aerobic run or field conditioning...plus strides, abs, planks.

*Thursday, October 20: 3pm — meet on the intramural field for aerobic run or field conditioning...plus strides, abs, planks. Or pre-race warmup!

*Friday, October 21: Race at Beaver Classic in Corvallis...or on your own an easy run celebrating the end of the week! There might be people meeting at 3pm on the IM field.

*Saturday, October 22: 10:30am — leave the front of the rec center for a run with our friends from OSU Running Club, followed by a potluck! See the email from Taylor Howat (last Sunday) for details.

*Sunday, October 23: Go long or take a nap. Study.


To be considered for the seven-person teams going to Hershey PA for NIRCA Club Nationals, you must be a full-time student and you must run in one of these two "qualifying" races:

Nationals? I will pick our strongest seven women and seven men, based on season's performances. The NIRCA Nationals trip will be a flight out of Eugene on Thursday, November 10, race on Saturday, November 12, fly back on Sunday, November 13. You must be a full-time student to be eligible. Your cost would be $250 plus food. You must also make the $50 annual donation or write fund raising letters.

The Beaver Classic will be last chance to show your fitness for our nationals team.


We've added a race to our schedule…the Nike Cross Nationals community race. It's 5km on Saturday, December 3, in Portland. That's right before exam week! It was fun last year. We took two van loads for a day trip!

Friday, Oct 21 Beaver Classic, Avery Park, Corvallis

Sat, Oct 29, NIRCA Pacific Regionals, Crystal Springs, Belmont CA

Sat, Nov 12, NIRCA Nationals, Hershey PA

Sat, Dec 3, NXN Community Race, Glendoveer Golf Course, Portland


It's good, it's cheap, it's nearby. The EWEB Run-to-Stay-Warm Half Marathon is Sunday, November 20, just two miles from campus. Everything you need to know is here:

http://eclecticedgeracing.com/EWEB_Run_To_Stay_Warm.html

There are 5km and 10km races too. We had 15 runners there last year!


October —
Sat, 22 Ram Run Eugene, OR 10K,5K
Sun, 30 McDonald Forest Trail Runs Peavey Arboretum, OR 15K, 5K
Sun, 30 Run With The Duck 5K Eugene, OR 5K
Sun, 30 Monster Mash Eugene, OR 5K

November —
Sun, 6 Autumn Trails Eugene Eugene, OR 16M, 10M, 6M, 3M
Sun, 20 **EWEB Run To Stay Warm** Eugene, OR 13.1M, 10K, 5K
Thur, 24 Turkey Trot Eugene Eugene, OR 4M,2M
Thur, 24 Turkey Stuffer Springfield, OR 5K

Race details at: http://eclecticedgeracing.com/Race_Calendar.html

===========

'See you,
Tom Heinonen
coach
---
← Previous item | Next item →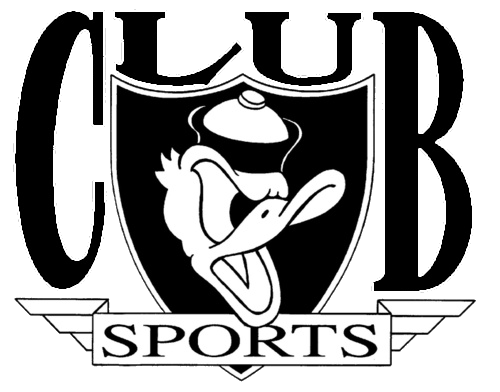 Who we are. What we do!

UO Running Club gives students the chance to get together to run, train and race. Most of our sessions are steady runs. A couple of days each week we offer harder training sessions (intervals, repetitions, hills, tempo runs, cruise intervals).

The club is coached by Tom Heinonen, a member of the US Track and Field and Cross Country Coaches Hall of Fame who coached the University of Oregon women for nearly three decades. In his time coaching the women, he transformed the team from a young program into an NCAA powerhouse. He retired in 2003 to start the club and has been coaching it since.

In the Fall, we compete in collegiate cross country races throughout Oregon, then finish our season at the NIRCA Championships, where we face other college clubs. In the Spring, we enter in collegiate track meets. Several of our runners earn the opportunity to race at Hayward Field each spring. There are road races throughout the year.

We have a wide range of talent and commitment levels, from recreational runners to All-Americans.

Club members receive an e-mailed workout schedule for the following week every Sunday. There is no fee to join the club.

All running sessions are optional. To join, just show up to one of the practices or contact one of us.

The Running Club is a great way to get together with students and to enjoy running!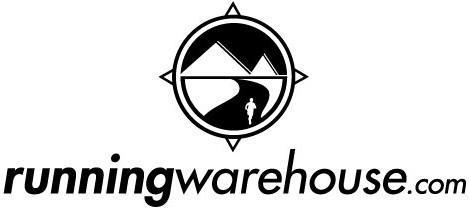 ******************************
'Starting a Running Club?
'Building Your Club?
Read this, a document written by our Club leaders!
******************************