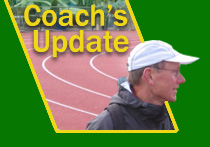 11-23-2015
More race results, Trots! IAAF for all? Volleyball and you!


This morning a dozen of our runners competed in the EWEB Run to Stay Warm road races here in Eugene. My unofficial results are below.

Can you help us with volleyball on Wednesday or Friday...both?

I'll be at Club Monday through Wednesday of Thanksgiving week. I've been advised to stay home any afternoon that I feel tired.

Jake Willard still has room for the NXN Community race on Saturday, December 5 in Portland. Check your email dated 11/16 for his race info. We have a van and a mini-van, I think.

Indoor track meet in Portland in January or February? In a warehouse on the IAAF World Indoor track? 200m banked!


Cold and perfect!

Half-marathon (These are my unofficial "gun" times)—
2. Ryan Jones, 1:09:47 PR, #4 all-time Club list
3. Andre Walker, 1:14:38 PR, #12 all-time Club list
Dana Fry, 1:26:42 PR, #3 all-time Club list
Justin Smith, 1:27:13 PR
Emily Jones, 1:33:09 PR, #5 all-time Club list

10km (354 finishers)—
18. Megan Kupres, 40:04 #8 all-time Club list, 4th female
23. Kael Newton, 41:07
88. Mira Cohen, 52:39
162. Gayle Proudfoot, 58:22

5km (358 finishers)—
2. Jesse Otto, 16:35 alum
3. Lier Martuccio, 16:42
5. Gino Gaddini, 17:14 alum
6. Nick Heimberg, 17:36
17. Nora Sawyer, 19:57 4th female
68. Emily Ralston, 26:25

Complete, official results will be posted later today at:
http://onlineraceresults.com/event/view_event.php?event_id=16381


Brian Leeson has done a great job with our volleyball crew! We have just two matches left...Thanksgiving week.

We have matches on Wednesday, November 25 (ASU at 8:00pm, so 7:15pm arrival) and Friday, November 27 (OSU at 8:00pm, 7:15pm arrival). As always, the first six people who want to work get the spots.

Contact Brian at brianeleeson@gmail.com. Text him at 541-221-0971.

We are the ball crew for the women's intercollegiate team for home matches at Matt Knight Arena. Each match is a $100 fundraiser for our Club. We can use two newcomers and four veterans at each match. It's kinda crazy and really fun! And we make $1000 for the season.


Do you want to walk my dog this week? Please email me at heino@uoregon.edu or text me at 541-954-0263. Tell me which morning or afternoon you want and the approximate time you'll arrive. I'll confirm!

If you want morning, you need to arrive by 9am. Afternoon can be anytime!

Copper awaits…


That unique, unexpected gift…act now…all sizes available. No postage, no handing.

Taylor Howat has our green singlets to purchase. She will not bring them to workouts. You can email her at or text 310-697-9201.


We'll meet Monday through Wednesday at 3pm on the intramural field for an aerobic run or field conditioning...plus abs, planks, barefoot strides.

If it's dry, we'll be at the north end near 15th Avenue. If it's rainy, we meet under the new overhang of the rec center.


On Sunday, November 15, Andrew Wagner won the Silver Falls Half Marathon in 1:15:52 east of Salem.

On October 25, Jill Petrowski was third woman in the Monster Mash 5km in Eugene in 24:11.

On Sunday, November 15, Heather Hernandez ran 30:02 in the Flyin' Hawaiian cross country race at Camp Harlow outside of Eugene.


The Stumptown series, sponsored by Red Lizard, brought out lots of Club alums, plus Josh Gordon for every race and Nora Sawyer the week before NIRCA nationals.

Portland Meadows on Sept 26 (5km) —
8. John Carley, 15:57
12. Josh Gordon, 16:05
13. Kevin Cave, 16:08
55. Eddie Strandberg, 17:29
141. Laura Bocko 22:04

Lents Park on October 10 (5km) —
14. Kevin Cave, 16:13
30. Josh Gordon, 16:43
45. Eddie Strandberg, 17:11

Gabriel Park on October 31 (4 miles) —
32. Laura Bocko, 30:36

17. Kevin Cave, 22:48
22. Josh Gordon, 23:03
35. Eddie Strandberg, 23:58

Pier Park on November 7 —
women 6km:
36. Nora Sawyer, 26:26
43. Laura Bocko, 27:54

men's 8km:
5. Rob McLauchlan, 26:08
16. Kevin Cave, 27:15
18. John Carley, 27:20
31. Josh Gordon, 28:15
48. Eddie Strandberg, 29:20

Fernhill Park on November 21, at Fernhill Park —
women 6km:
40. Taylor ffitch, 24:12 for Club Northwest

men 10km:
3. Rob McLauchlan, 31:33
19. Keith Laverty, 32:58
27. Kevin Cave, 33:38
43. Josh Gordon, 34:32
59. Eddie Strandberg, 35:30

Season results at: http://redlizardrunning.com/cross-country-series/


There are two Thanksgiving Day races in town. The Turkey Stuffer is the traditional 5km road race in east Springfield. $15, no day of race entry. Details here:

http://eclecticedgeracing.com/Turkey_Stuffer.html

The newer, nearer race is the Turkey Trot at Valley River Center in Eugene. It has a two-mile and a four-mile. $20 entry fee. $25 on day of race. Details:

http://level32racing.com/Turkey_Trot_Eugene.html

=========

'See you,
Tom Heinonen
coach
---
← Previous item | Next item →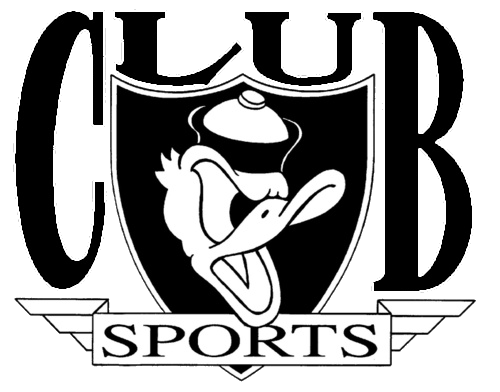 Who we are. What we do!

UO Running Club gives students the chance to get together to run, train and race. Most of our sessions are steady runs. A couple of days each week we offer harder training sessions (intervals, repetitions, hills, tempo runs, cruise intervals).

The club is coached by Tom Heinonen, a member of the US Track and Field and Cross Country Coaches Hall of Fame who coached the University of Oregon women for nearly three decades. In his time coaching the women, he transformed the team from a young program into an NCAA powerhouse. He retired in 2003 to start the club and has been coaching it since.

In the Fall, we compete in collegiate cross country races throughout Oregon, then finish our season at the NIRCA Championships, where we face other college clubs. In the Spring, we enter in collegiate track meets. Several of our runners earn the opportunity to race at Hayward Field each spring. There are road races throughout the year.

We have a wide range of talent and commitment levels, from recreational runners to All-Americans.

Club members receive an e-mailed workout schedule for the following week every Sunday. There is no fee to join the club.

All running sessions are optional. To join, just show up to one of the practices or contact one of us.

The Running Club is a great way to get together with students and to enjoy running!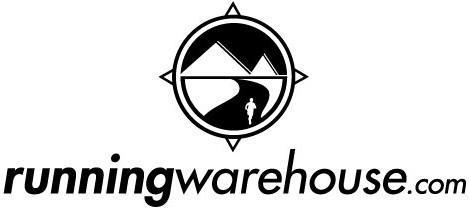 ******************************
'Starting a Running Club?
'Building Your Club?
Read this, a document written by our Club leaders!
******************************