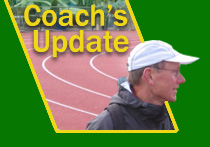 5-16-2017
Potluck details. More twilight results!


Hello, UO Club runners — (Sunday, May 14, 2017)

Our competitive season is over! And it was good! We won a national championship in cross country last fall and revamped our top ten lists on the track this spring. People at track meets noticed we were there! And we raced indoors in Seattle and cobbled together teams in that wacky relay meet with the UW and OSU clubs at Crescent Valley High School.

Last night's racing at the Portland Twilight was unusual to say the least...but successful. Ask about it!

Thanks to everyone who's trained and competed this year, racing distances from the 4x100m relay to the marathon.

Now it's time for some easy running to finish the school year. We'll meet every school day at 3pm on the intramural field, right through the last day of final exams.

The Club potluck is next Sunday! You got an email from coordinator Taylor Howat last Thursday with all the details. It's the place to be next Sunday at 1pm! Read below for the details.

Is there some kind of coast trip coming up? Rumors!



This is exactly what Taylor wrote:

Hello runners!

Our last track meet is this weekend, so let's come together and celebrate a successful season! We will be having a potluck NEXT weekend on Sunday, May 21 from 1-3pm. It will be hosted at August's house, 1289 E19th Ave.

What food items to bring:
People who live in the dorms: Snacks/Drinks (men bring chips and ladies bring drinks, we usually end up with a lot of chips...)
People that live off campus: Main dishes (desserts, salads, pasta, etc.)

*Burgers/Hot dogs and stuff like that will be provided! (Let me know if you have any dietary restrictions and I will try to accommodate!)

Quick recap:
Where: 1289 East 19th, Eugene, OR (cross streets: 19th and Onyx, corner house, people should be outside if you can't find it)
When: May 21 (Sunday), 1-3pm
What: Potluck, bring yummy food please!

Thanks so much,
Taylor



We were good…in spite of three lightning strikes and a 90-minute delay! But we all finished before the lights went out this time.

Emily Jones, 1500, 4:53.70 2nd best time ever
Alex Smith, 800, 1:54.97 2nd best time ever
Brett Willyard, 1500m, 3:56.73
Connor Hayward, 1500m, 4:13.43 PR
Carlos Perez, 1500m, 4:20.91
Ryan Jones, 5000m, 15:07.30
Carter Christman, 5000m, 15:10.47 PR
August Howell, 5000m, 15:16.14 PR
Seth Berdahl, 5000m, 15:28.81

Complete results at: http://portlandtracktwilight.com/



Marathon —
Robert Pedersen, 2:49:29 debut, #8 Club all-time list
Dana Fry, 3:09:34 debut, #3 Club all-time list
Joey Smits, 3:15:54 debut

Half marathon —
Keene Corbin, 1:32:11
Zach Foote, 1:46:38
Quinn Blackwolf, 1:54:10
Brian Leeson, 1:58:15
Ashley Harrison, 1:59:30
Emily Kemp, 1:59;30

Flapjack 5km —
Justin Gallegos, 26:04
Mira Cohen, 27:29

Club alumni and former Club runners —

Erin Coates, 3:31:59

Kevin Cave 1:11:19
Megan Kupres, 1:24:12 6th woman
Phillip Pfanner, 1:26:08
Carolyn Gilchriese, 1:29:11
Amanda Husted, 1:38:34
Misael Flores, 1:42:44 former Club
Hannah Taub, 1:55:54 former Club

Brett Ely, 17:41 former Club

Complete results at: www.eugenemarathon.com



It's simple! Monday through Friday, come and run at the IM field at 3pm. Thursday and Friday the state high school meet will be at Hayward. It will be busy!

'See you,
Tom Heinonen
coach

---
← Previous item | Next item →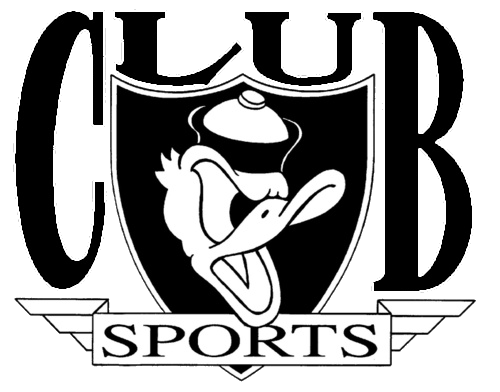 Who we are. What we do!

UO Running Club gives students the chance to get together to run, train and race. Most of our sessions are steady runs. A couple of days each week we offer harder training sessions (intervals, repetitions, hills, tempo runs, cruise intervals).

The club is coached by Tom Heinonen, a member of the US Track and Field and Cross Country Coaches Hall of Fame who coached the University of Oregon women for nearly three decades. In his time coaching the women, he transformed the team from a young program into an NCAA powerhouse. He retired in 2003 to start the club and has been coaching it since.

In the Fall, we compete in collegiate cross country races throughout Oregon, then finish our season at the NIRCA Championships, where we face other college clubs. In the Spring, we enter in collegiate track meets. Several of our runners earn the opportunity to race at Hayward Field each spring. There are road races throughout the year.

We have a wide range of talent and commitment levels, from recreational runners to All-Americans.

Club members receive an e-mailed workout schedule for the following week every Sunday. There is no fee to join the club.

All running sessions are optional. To join, just show up to one of the practices or contact one of us.

The Running Club is a great way to get together with students and to enjoy running!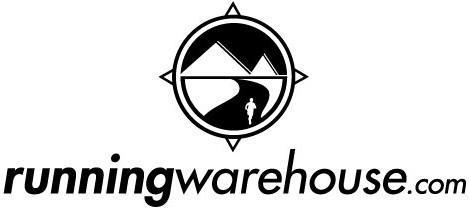 ******************************
'Starting a Running Club?
'Building Your Club?
Read this, a document written by our Club leaders!
******************************