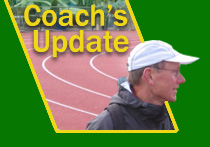 2-26-2017
Relays, real meet coming. Bakery?


Today 26 of us drove to Corvallis for the the OSU club's relay meet. Fun! It was a cooperative event which included a distance medley, open 200m and 400m, a jogger's mile prediction race, a 4x200m relay which had three coed teams and each team had runners from UO, OSU and UW! The meet finished with goofy, competitive "elimination" miles and a women's 3x400 relay and a men's 4x400 relay.

We thank the OSU club for organizing the meet and letting us all free-lance our efforts! And we thank the UW team for their willingness to drive to and from Corvallis today (!) to compete with us.

Next for us is the "Run with Bernie" tomorrow morning, Sunday, February 26! It's a fun run at 10:00am, meeting at the corner of 15th and Agate at the Hayward Field gate. If you sign up at this link before the run, you are guaranteed at Bernie tee-shirt:

https://signup.com/client/invitation/6775657374/1811293/false#!1811293/false/false

After "Run with Bernie", our next event is the Willamette Opener track & field meet in Salem. Everything you need to know is in the next section below.

Singlets? I have them at every workout. $25 cash or check made out to "UO Running Club".


Entries for the Willamette Opener track & field meet are due to me by 11am on Wednesday, March 1. Email me at heino@uoregon.edu or text me at 541-954-0263.

You decide what events you want to compete in. I think everyone will be accepted.

Your entry fee is $10 on meet day. We provide two vans for transportation…and a chance to go to Burger Basket!

The meet is at Willamette University in Salem, about a 70-minute drive up I-5. There will be intercollegiate teams from Western Oregon U., Corban, U. of Portland, the host school Willamette and us. It's pretty relaxed…but not like the OSU relays.

Time schedule —

Field events:
10:00 a.m. Combined Javelin, Women's Pole Vault, Combined Long Jump
11:00 a.m. *Women's Discus, Combined Triple Jump, *Men's Shot Put
12:00 p.m. *Women's Shot Put, Women's High Jump (Men to follow), *Men's Discus
2:00 p.m. *Women's Hammer (Men to follow)
*Separate genders based on 2016 entries. Will combine field events if possible.

Track Events:
11:00 a.m. Women's 1500m
11:10 a.m. Men's 1500m
11:20 a.m. Women's 5,000m
11:45 a.m. Men's 5,000m
12:10 p.m. Women's 100H
12:25 p.m. Men's 110H
12:40 p.m. Women's 100m
12:45 p.m. Men's 100m
12:55 p.m. Women's 400m
1:00 p.m. Men's 400m
1:10 p.m. Women's 800m
1:20 p.m. Men's 800m
1:30 p.m. Women's 200m
1:35 p.m. Men's 200m
1:50 p.m. Women's 400H
1:55 p.m. Men's 400H

So far, I've entered:

Robert Pedersen 5000m
Carter Christman 1500m
August Howell 5000m

No relays in this meet. Both 4x100 and 4x400 will be run on March 18 at Lane CC. There will be a 3000m at Lane, not a 5000m.


*Monday, February 27: 3pm -- meet on the intramural field for an aerobic run or field conditioning...plus abs or planks. Strides?

*Tuesday, February 28: No 3pm run.

5:30pm -- meet at Hayward Field for track workout...meet us with your warmup run done...

Middle distance, distance, and super-distance runners: Drills, relaxed strides, then:

3 sets of 3 or 4 x 400m...with increasing rests...first set is slowish, second faster, third zoom:
--First set...take just one minute rest between 400s. After set, take 1:00 plus a lap jog.
--Second set...take two minutes rest between 400s...after set, take 2:00 plus a lap jog.
--Third set...take three minutes rest if you need it between reps.

If you need to do more, go onto the IM field for 2-3 laps at lactate threshold. Watch out for flying lacrosse balls!

If you don't like this workout, make up your own with each set adding up to a mile...start with longer, slower reps...finish with shorter, faster reps.

Sprinters:
Drills
4 x 100m (relaxed) on the minute (start one every minute). This will thoroughly warm you up!
3 x 30m quick from a standing start...walk back
3 x 100m flying...buildup, 30m fast through the "speed zone", long ease out. Walk back.
…try this from mid-curve to mid straight, so that the flying 30 is coming off the curve?
1-2 endurance reps: 200m or 300m or 400m with at least 5:00 rest between.

*Wednesday, March 1: 3pm -- meet on the intramural field for an aerobic run or field conditioning...plus abs or planks.

*Thursday, March 2: 3pm -- meet on the intramural field for an aerobic run or field conditioning...plus abs or planks.

*Friday, March 3: 3pm — meet on the intramural field for a jog to Pre's or Amazon Trail for tempo run or cruise intervals…or you can do hills in Hendricks Park. Or pre-race warmup!

*Saturday, March 4: First real track meet…Willamette Opener! Or on your own, an exploring run...be bold!

*Sunday, March 5: On your own, go long, or medium or short, but GO! Then, try the library.

We meet rain or shine. Every session is optional.


Entries for the Willamette Opener meet are due to me by 11am on Wednesday, March 1.
Email me at heino@uoregon.edu or text me at 541-954-0263.

Saturday, March 4
—Willamette Opener in Salem

Saturday, March 18
—Lane Preview, LCC in Eugene…including 4x100m relay and 4x400m relay!

Saturday, March 25
—Willamette Invitational in Salem … this is the first Saturday of spring break.

Saturday, April 1 …on your own…you might have to do your own entries…
—San Francisco Distance Carnival? Jenn Boyam at Linfield?
—this is the last weekend of spring break.

Friday, April 7
—John Knight Twilight at Western Oregon

Saturday, April 15
—Lewis & Clark Invitational, Portland

Friday-Saturday, April 28-29
—OSU High Performance in Corvallis

CANCELLED Thursday, May 4
—West Coast Invitational at Willamette

Friday, May 5
—Oregon Twilight at Hayward Field

Saturday, May 6
—Linfield Open in McMinnville

Saturday, May 13
—Portland Twilight at Lewis & Clark


Sun, Feb 26, Mardi Gras 5km, Oregon Wine Lab, Eugene
Sat, Mar 11, Run for the Shamrock 5km, 10km, Alton Baker Park
Fri, Mar 17, Lucky Clover 5km trail, 5km road, both! Dorris Ranch
Sun, Apr 9, Corvallis Half-marathon, Gill Coliseum
Sat, May 6, Eugene 5km, UO campus
Sun, May 7, Eugene Marathon/Half, Hayward Field
Sat, June 3, Newport Marathon, Newport OR on the coast
Mon, July 4, Butte to Butte 10km road , Eugene, point-to-point

==========

'See you,
Tom Heinonen
coach
---
← Previous item | Next item →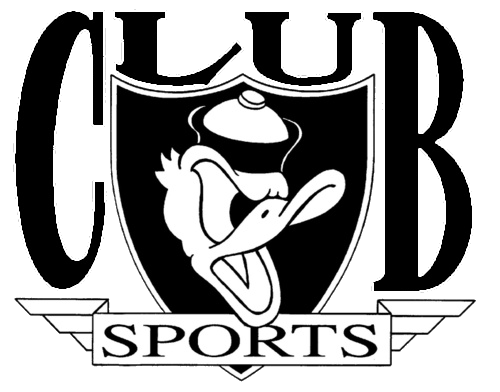 Who we are. What we do!

UO Running Club gives students the chance to get together to run, train and race. Most of our sessions are steady runs. A couple of days each week we offer harder training sessions (intervals, repetitions, hills, tempo runs, cruise intervals).

The club is coached by Tom Heinonen, a member of the US Track and Field and Cross Country Coaches Hall of Fame who coached the University of Oregon women for nearly three decades. In his time coaching the women, he transformed the team from a young program into an NCAA powerhouse. He retired in 2003 to start the club and has been coaching it since.

In the Fall, we compete in collegiate cross country races throughout Oregon, then finish our season at the NIRCA Championships, where we face other college clubs. In the Spring, we enter in collegiate track meets. Several of our runners earn the opportunity to race at Hayward Field each spring. There are road races throughout the year.

We have a wide range of talent and commitment levels, from recreational runners to All-Americans.

Club members receive an e-mailed workout schedule for the following week every Sunday. There is no fee to join the club.

All running sessions are optional. To join, just show up to one of the practices or contact one of us.

The Running Club is a great way to get together with students and to enjoy running!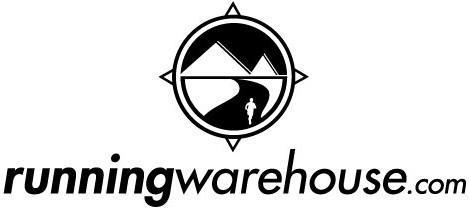 ******************************
'Starting a Running Club?
'Building Your Club?
Read this, a document written by our Club leaders!
******************************