Progression - All Comers - Coming/Going
Hello, UO Club runners — (Saturday, July 10, 2021) The big-time meets in Eugene are over until the Pre Classic on August 20-21. Grass roots meets have taken over! We had the first OTC all-comers meet on Wednesday and Thursday at Springfield HS.

Thanks to all Club members who helped in a chaotic 7-8-9 year olds' long jump! Next week we'll just do the 7- and 8-year olds, which will help a lot.

Six of our runners competed on Thursday including Eric Beyerle who ran five races!

The volleyball program wants us back but has not gotten approval from the UO Athletic Department staff yet. 'Stay tuned.

There are suggestions about summer training progression below…

A hearty "bon voyage" to coordinator Magda van Leeuwen as she leaves Eugene after five years here, heading home to Colorado on Sunday! Thanks for all you did for the Club!


OUR FIRST ALL-COMERS TRACK MEET RESULTS
Last Thursday, July 8, at Silke Field (Springfield HS)
Brock Nelson:
100m 2nd 11.70
200m 1st 24.13


Eric Beyerle:
400m 4th 1:01.50 PR
1500m 1st 4:20.7
200m 6th 29.36 PR
800m 1st 2:17.08
3000m 1st 9:45.1


Lance Casey:
400m 3rd 1:02.33
800m 2nd 2:34.81


Josh Gordon:
1500m 2nd 4:37.1
3000m 2nd 9:45.9


Ben Schoonover:
1500m 4:46.6 PR


Renee Gordon:
1500m 5:21.2
3000m 11:45.21


Complete results: https://live.athletictiming.net/meets/10470
More meets coming!

SUMMER MILEAGE CHALLENGE
It's not a serious contest, just something fun!

Check out the first week's results from Ben Switzman in his email to the whole Club last Tuesday, July 6...

Is it a serious contest? Or is it just something fun!
Check your inbox for an email from Marika Tammaru sent to you on June 27th. It's time to start counting. Can you do a little more than last summer?

ALL-COMERS TRACK MEETS CONTINUE THIS WEEK!
This week is the second of a four-week all-comers meet season, hosted by Oregon Track Club. Meets are at Silke Field at Springfield High School (at 10th Avenue and G Street).

Wednesdays are for kids up through age 12. I've volunteered at the 7-8-9 year olds' long jump for over 40 years. And I need your help if you're here in Eugene. It's fun! No experience needed. We start at 6:30pm.

If you can help, please email me at heino@uoregon.edu or text me at 541-954-0263.

No experience needed! We'll probably start at 6:30pm. More details later!

If you can help, please email me at heino@uoregon.edu or text me at 541-954-0263.

I'm already counting on Eric Beyerle, Champ Davis, Ben Switzman, Marika Tammaru, and Ben Schoonover…

The Thursday meets are for anyone 13 or older. Lots of events including a jogger's mile. Pre-registration is NOT required. Check here for details: https://www.oregontrackclub.com/summer-all-comers-meets

VOLUME BUILDUP...TWO APPROACHES
There will be some races open to us in the fall, so...

Some of you count miles, some of you don't. This is the time of year when cross country runners do mostly easy-paced, steady runs in gradually increasing amounts. (We'll add some quality beginning in August.)

These relaxed-paced runs establish an aerobic base, build muscular endurance, and toughen connective tissue (tendons, ligaments, cartilage). The intensity stays low as the volume increases…and you stay in the hunt in our new mileage test.

If you're just now starting your buildup of volume, and you want to count weekly miles, here are two ways to progress:

Plateau method: example — 30-30-35-35-41-41-48-48-56-56 -- a gradual increase, but with plateaus to "consolidate your gains" and be sure that you're ready for the next step up. Jack Daniels suggests three-week plateaus, with slightly bigger jumps. Consider it!

Dropback method: example — 30-36-42-36-42-49-42-49-57-49 -- you build up two weeks then drop back for one week. The progress seems slow but the chance of being hurt or worn out is small. You still get there!

There are about 11 weeks until fall term starts…probably plenty of time to accumulate a slightly greater volume of running this summer than you've done before. But where to start?

You can build from whatever volume you are doing now to some amount that, for you, is a lot. Aim to hit your high mileage in early or mid-September. Get some work done, and arrive in the fall feeling that you're well prepared...ready to do hard days twice a week in late September, and a long run on the weekend.

But don't be a slave to mileage! There is virtue in rest. And it's better to not risk a blowup. If you get five or six days in a week exactly as you want them, that's a pretty high success ratio. It's better to get to Eugene in the fall healthy and ready, than to have gone over the edge by pushing too hard.

Strive for excellence, not perfection!

Maybe you can arrive here in the fall ready to start some racing. I'll give you sample workouts of faster runs and reps in August so that you can be ready to do to full workouts by mid-September.

If you have specific questions now, email me at heino@uoregon.edu.

CAN'T COUNT?
Are you a non-counter? 'Like to run, but don't like to count miles? That works!

If you want to run some cross country or road races in the fall, just try to get out the door most days for a run. Go whatever pace feels good. Keep the routes varied. Find someone who's been vaccinated to run with.

Running without counting and timing can be fun and rewarding. And you'll end up running farther and faster over the summer, without trying to.

Come back to Eugene in September, fresh and ready for an enjoyable fall!


SPRINTERS!
Have you found an activity or two that you really enjoy? It's probably still best not to get onto a team or work out in a group but there's got to be something that's okay.

Be creative!

We hope to have an active sprint training group this fall on the turf fields right next to Hayward Field.


CROSS COUNTRY SEASON? (same as last wee0
**The OSU Club might host a meet in September, or maybe November 6...
Most colleges still haven't published their cross country schedules. It looks like there we can put together a full schedule of races, but because UO starts so late in the the fall, our season is pretty short. Here's what I know:

Fri, Sept 10 Ash Creek Collegiate WOU Monmouth OR
women's 4km, men's 6km

Fri, Sept 24 Mike Johnson Classic WOU Monmouth OR
women's 6km, men's 8km


——classes start Mon, Sept 27——


Sat, Oct 2 Chuck Bowles Willamette Invitational Salem


Sat, Oct 16 Warner Pacific Invit at Lents Park, Portland
men's 8km at 9am
women's 5km at 9:30am …mostly at HS meet
too early…unless we stay Fri in Portland…


Sat, Oct 16 L&C Invitational McIver Park 10:45 am better start time!

??Sat, Oct 23 NIRCA Pacific Regionals??

Fri, Nov 5 Two-mile time trial on the track Lewis & Clark 7pm

Sat, Nov 6 NIRCA Nationals Shelbyville IN

There is a series of non-collegiate races on Saturdays in the Portland area too (five races!) but they usually start at 9am, which would require van departures from UO 5:30-6am.

SUMMER RUNS THIS WEEK… (same as last week)
We're doing our summer runs on weekdays now at 8am. We meet at my house. I'll ride my bike.
I live at 1012 E. 21st Avenue, on the corner of 21st and Harris. That's five blocks west of Agate and three blocks east of Hilyard.

WE'VE ADDED A BANANA SLUG!
Welcome, Santiago Edinger...
Our newcomers so far:

Connor Kerr
frosh, Rochester NY
connorkerr17@gmail.com

David Acuna
davidacuna227@gmail.com
frosh, Napa HS CA

Iris Duxbury
irisduxbury@gmail.com
frosh, Roosevelt HS, Seattle

Jai Shah
jshah21@isk.ac.ke
frosh, Nairobi Kenya

Quinn Wilcox
qwilcox@icloud.com
frosh, Ida J. Wells HS

Anthony Petrillo
anthonypetrillo2021@gmail.com
Ward Melville HS, Long Island NY
(will take a gap year)

Lily McAndrews
soph, Carmel HS, Carmel IN
Lily McAndrews lilymca541@gmail.com

Paige Hazen
gap year volunteer Club coach
South Eugene HS
paigehazen@gmail.com

Isabel Holmes
frosh, Montgomery HS, Santa Rosa CA
isabel.holmes21@gmail.com

Santiago Edinger
grad student, UC Santa Cruz
sedinger@uoregon.edu
===========
'See you here!

Tom Heinonen

coach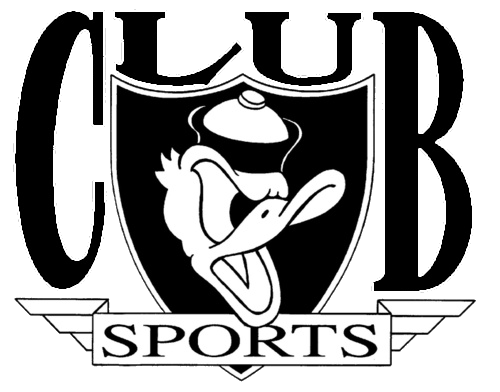 Who we are. What we do!

UO Running Club gives students the chance to get together to run, train and race. Most of our sessions are steady runs. A couple of days each week we offer harder training sessions (intervals, repetitions, hills, tempo runs, cruise intervals).

The club is coached by Tom Heinonen, a member of the US Track and Field and Cross Country Coaches Hall of Fame who coached the University of Oregon women for nearly three decades. In his time coaching the women, he transformed the team from a young program into an NCAA powerhouse. He retired in 2003 to start the club and has been coaching it since.

In the Fall, we compete in collegiate cross country races throughout Oregon, then finish our season at the NIRCA Championships, where we face other college clubs. In the Spring, we enter in collegiate track meets. Several of our runners earn the opportunity to race at Hayward Field each spring. There are road races throughout the year.

We have a wide range of talent and commitment levels, from recreational runners to All-Americans.

Club members receive an e-mailed workout schedule for the following week every Sunday. There is no fee to join the club.

All running sessions are optional. To join, just show up to one of the practices or contact one of us.

The Running Club is a great way to get together with students and to enjoy running!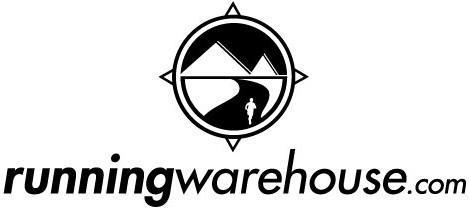 ******************************
'Starting a Running Club?
'Building Your Club?
Read this, a document written by our Club leaders!
******************************