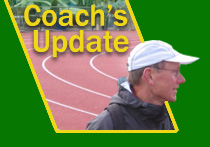 12-05-2016
NXN, exams...excellent!


Only exam week stands between you and a four-week break from classes! We'll meet at 3pm everyday during exams. Enjoy a study break with us! Or come and say good-bye!

Next weekend I'll give you a training plan for the holiday break…actually four different ways to approach the break. There's a little preview below…

Yesterday we had twenty Club members at NXN Nationals in Portland. A bunch of our runners and alumni ran the hyper-muddy, community 5km cross country race at Glendoveer Golf Course. The official results are partial at best. Most importantly, one of our runners wore #666 and survived the trip.

Donations? Women lead, 16-13.

Only a few college track programs have published their 2017 track schedules so far. What I know about our schedule is below…

Sprinters, we're getting some interest from strong new runners. Be ready to start training during winter term! Jonathan Breckheimer will help with the group, as he has this fall. Thank you!

We will not meet during the break.


What do we know, other than "it was really muddy"? Our alums got third and fourth. Carter Christman was fifth. Lots of our club members ran easily and enjoyed it. Beanies were missing this year, but at least there were jelly bellies.

3. John Carley, 17:17 alumnus
4. Rob McLauchlan, 17:20 alumnus
5. Carter Christman, 17:22
14. Eric Beyerle, 17:38
16. August Howell, 17:42
55. Kylen Fleishman, 19:10
79. Megan Kupres, 19:57 alumna (top 5 women?)
80. Kaelen Recca, 19:58
123. Dillon Murphy, 21:38
155. Tim Pillow, 23:07 alumnus
176. Marin Fredrickson, 24:10
177. Veronica Blackwell, 24:10
183. Miles Trinidad, 24:34
184. Abduallah Khawaja, 24:34 honorary
185. Josh Franckowiak, 24:34
186. Kael Newton, 24:34
187. Ryan Jones, 24:34
188. Emily Jones, 24:34
247. Taylor Howat, 29:36
248. Mira Cohen, 29:42

Kinda complete results at:
http://www.rtspt.com/events/nike/nxn16/mp/#event3


Women lead men 16-13 among active Club members. Fifteen alumni and other friends have donated too! Here's our active list, in chronological order:

Nathan Case
Tia Hatton
Robert Pedersen
Mira Cohen
Olivia Dillon
Marin Fredrickson
Kaelen Recca
Emily Jones
Ryan Jones
Spencer Green
Kara Krnacik
August Howell
Seth Berdahl
Hannah Gaylord
Nick Rogozinski
Miriam Thielman
Andre Walker
Taylor Howat
Carter Christman
Dana Fry
Eric Beyerle
Rebecca Lee
Nora Sawyer
Liv Kaupang
Dillon Murphy
Veronica Blackwell
Renee and Josh Gordon
Richard Liaow

Thank you, all!

The Running Club may seem free and easy, but it's not free. Every van costs $100.

We made our traditional McKenzie River trip and the new Hardesty Mountain trip. We have the coast trip in the spring, plus all our competition trips in-state and the Seattle overnight indoor mile in February. Nationals cost us over $10,000. The runners who went on the trip paid $3500 of it.

We'll make $2900 this fall working volleyball. I asked our alumni and friends for donations last month and fifteen have already donated.

That leaves it up to you! I want each of you to donate $50 for the whole school year to the Club.

If you wish to write fund-raising letters instead, we have the wording of the letter. We have stamps and stationery. You provide the names and addresses. Our international students may send emails. I will provide the wording. You can change it as you wish.

We take cash and checks made out to "UO Running Club".

Another way to donate is online through our website. If you or your family wants to donate, go to www.uorunning.com. On the banner at the top, click on "donate". If you or they donate that way, please let me know! I'll add you to the list above! That donation goes through the UO Foundation to us, but I don't find out about it until the end of the fall term.


Coming next weekend:

a) GENERAL PLAN FOR MAINTENANCE RUNNING
...with no races in sight, a relaxing break…

b) SPECIFIC PLAN FOR MAINTENANCE RUNNING
...it's easier to get out the door when someone tells you what to do, so try this! …

c) GENERAL PLAN FOR MILEAGE BUILDUP
...for runners who have rested or decreased their running after cross country, and want to gradually increase their volume as prep for races in the winter or spring…

d) SPECIFIC PLAN FOR MILEAGE BUILDUP
...day-to-day approach to plan c), following the suggestions...no thinking required! …


Most collegiate schedules are published yet. This much we know…

Friday, February 10
—Indoor club mile in Seattle.

Early March
—Willamette Opener, Linfield Icebreaker…Rose City Preview?

Saturday, April 1
—San Francisco Distance Carnvial? Willamette Invitational? Jenn Boyam at Linfield?

mid-April
—John Knight Twilight at Western Oregon

late-April
—Titan Twilight at Lane CC?

Friday-Saturday, April 28-29
—OSU High Performance

Thurs, May 4
—West Coast Invitational at Willamette

Saturday, May 13
—Portland Twilight at Lewis & Clark


If you haven't already seen video of our spectacular performances at NIRCA Cross Country Nationals in Pennsylvania, look at these:

videos: http://clubrunning.org/news/?/272/video-recaps:-2016-cross-country-nationals.html

Video by our own Robert Pedersen:
https://www.youtube.com/results?search_query=2016+NIRCA+National+Champions

Complete team results: http://clubrunning.org/


*Monday, December 5 through just Friday, December 9: 3pm -- meet on the intramural field for aerobic run or field conditioning...plus abs, planks, barefoot strides.

=========

'See you,
Tom Heinonen
coach
---
← Previous item | Next item →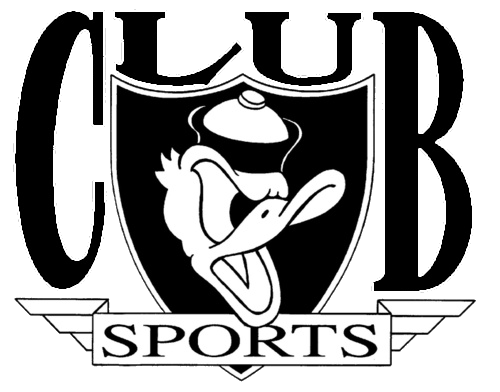 Who we are. What we do!

UO Running Club gives students the chance to get together to run, train and race. Most of our sessions are steady runs. A couple of days each week we offer harder training sessions (intervals, repetitions, hills, tempo runs, cruise intervals).

The club is coached by Tom Heinonen, a member of the US Track and Field and Cross Country Coaches Hall of Fame who coached the University of Oregon women for nearly three decades. In his time coaching the women, he transformed the team from a young program into an NCAA powerhouse. He retired in 2003 to start the club and has been coaching it since.

In the Fall, we compete in collegiate cross country races throughout Oregon, then finish our season at the NIRCA Championships, where we face other college clubs. In the Spring, we enter in collegiate track meets. Several of our runners earn the opportunity to race at Hayward Field each spring. There are road races throughout the year.

We have a wide range of talent and commitment levels, from recreational runners to All-Americans.

Club members receive an e-mailed workout schedule for the following week every Sunday. There is no fee to join the club.

All running sessions are optional. To join, just show up to one of the practices or contact one of us.

The Running Club is a great way to get together with students and to enjoy running!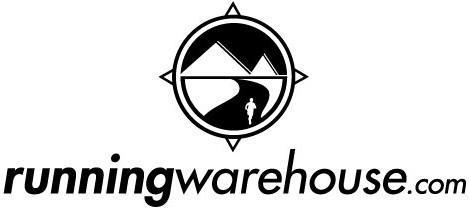 ******************************
'Starting a Running Club?
'Building Your Club?
Read this, a document written by our Club leaders!
******************************