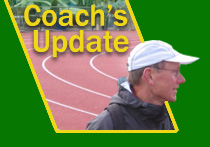 4-13-2019
Lane! Gerlinger! Boston! $50.



Yes, we are meeting in a new place! The construction blockage means that we are now meeting at the grass field between Gerlinger Hall and the Pioneer Cemetery. It's at the corner of 15th and University. If it's dry, we'll meet outdoors on the sidewalk next to the field. It it's wet, we can go into Gerlinger Hall. It's a good place!

Club member Mary Follo runs the Boston Marathon on Monday, Good luck, good weather!

We'll continue with our Tuesday sessions at 7:30am and 2:00pm on the track at South Eugene. It's time for the 300m workout...

It's time to enter the track meet at Lane!

I'm on my way back from announcing a meet in Salt Lake City. Straight flight.



Yes, the 30th Avenue Twilight meet is next Saturday. Enter now! Deadline to me is Tuesday, April 16, at 11am. Email or text 541-954-0263. The meet is Saturday, April 20.

Yes, there is a DMR at the end!

No, we do not provide vans. The buses quit running at 5pm, so we'll need to carpool. Please volunteer!

LTD buses go there (free with your UO ID card) but there is NO return service after 5pm. Hmm. …Time to carpool!

Entry fee will be $10, BEFORE meet day.

Meet starts at 2pm and ends after 8pm, beginning with a 10,000m run and ending with a DMR.

Details are at:
https://www.lanetitans.com/sports/track/2018-19/releases/20190128m9hdw7

RUNNING EVENTS at Lane CC:
2:00 Women's 10,000 Meters
2:50 Men's 10,000 Meters
4:00 High School Elite 1500 Girls
4:10 High School Elite 1500 Boys
4:20 Women's 4 x 100 Meter Relay
4:30 Men's 4 x 100 Meter Relay
4:40 Women's 1,500 Meters
4:50 Men's 1,500 Meters
5:00 Women's 100 Meter High Hurdles
5:15 Men's 110 Meter High Hurdles
5:30 Women's 400 Meters
5:40 Men's 400 Meters
5:50 Women's 100 Meters
6:00 Men's 100 Meters
6:10 Women's Elite 800 Meters
6:20 Men's Elite 800 Meters
6:30 Men's 800 Meters
6:40 Women's 200 Meters
6:50 Men's 200 Meters
7:00 Women's 5,000 Meters
7:25 Men's 5,000 Meters
7:45 Women's DMR
8:00 Men's DMR

I've already entered these Club members:
Mason 100m, 200m
Justin 1500m
Solomon 800m
Kevin 1500m
Ellie 5000m
Magda 1500m
Alex 800m
Vadim 800m, 1500m
Jake W 1500m
Champ 1500m


*Monday, April 15: 3pm -- meet on the south side of Gerlinger Hall next to the grass field for aerobic run or field conditioning...plus barefoot strides in the grass? Indoor abs, planks.

*Tuesday, April 16: Meet at South Eugene High School track at 7:30am or 2:00pm for:

**Bring lighter shoes or spikes**

This is the "A3AT" workout!

It's "all 300s all the time"…and it's for everyone on the team, sprinters, distance and middle-distance. Everyone has to run at least 4x300m and no one can run more than 15x300m. You figure out how many, how many sets, and how much rest.

Distance and middle-distance runners, I suggest that you start with shorter recoveries and slower reps, then work toward longer rest and faster reps. Sprinters, just attack it and get it done! Relay handoffs?

Where is South Eugene High School track? From the dorms go south on Agate to 24th. Right on 24th, go a mile (through the traffic signal at Hilyard)…Look for the tennis courts on your right. The track is behind the tennis courts. 'See you there!

Wednesday, April 17: 3pm -- meet on the south side of Gerlinger Hall next to the grass field for an aerobic run or field conditioning...plus abs or planks indoors. Barefoot strides.

Thursday, April 18: 3pm -- meet on the south side of Gerlinger Hall next to the grass field for an aerobic run or field conditioning...plus abs or planks indoors. Strides?

Friday, April 19: 3pm — meet on the south side of Gerlinger Hall next to the grass field for pre-race warmup or the SECOND HARD DAY of the week…a jog to Pre's or Amazon Trail for tempo run or cruise intervals. Hills in Hendricks? Mount Baldy for mud?

Saturday, April 20: Race at Lane CC (provide a ride for a teammate?). Or, on your own, an exploring run, recovery run, or a nap!

Sunday, April 21: On your own, longish run…not much of a run for next week's long racers!

We meet rain or shine. Every session is optional.



**Sat, April 20 30th Avenue Twilight Lane CC
— New meet, just three miles from campus! Includes all our events (even 10,000m in early afternoon), but no 4x400 or steeple. Ends with DMR!

Fri-Sat, April 26-7 OSU High Performance Corvallis
— Distance races are Friday evening. Multiple sections. Not everyone will get in. Lots of NCAA Division I competition. Our relays should get in.

Fri, May 3 Portland Twilight Lewis & Clark
— We can get a lot of people in. Several sections of most races. Great opportunity!

Sat, May 11 West Coast Invitational Willamette, Salem
—New meet, probably several sections of some events. Fast!



It's just two weeks until the Eugene Marathon and half-marathon! How about the 5km chasing the Krusteaz flapjack to win a year's supply of pancake mix…

Here is are two discount codes from Jake Willard:

—for $10 off the marathon and half-marathon: JakeEM19
—for the "flapjack" 5km race on Saturday, April 27, $5 off: JAKE5K19

Long races are Sunday, April 28. Entry info is at: https://www.eugenemarathon.com/

Membership in UO Running Club costs just a $50 donation for the whole school year. So far:

Calvin Hodge, Magda van Leeuwen, Jack Rising, Marika Tammaru, Blake Hayes, Caela Fenton, Ana Huizar, Ryan Pole, Dylan Cuatt, Benjamin Switzman, Dana Fry, Wolf Seifer, Kirsten Meyer,
Robert Pedersen, Callista Hunt, Peter Stice, Ellie Kobak , Evan Kwiecien, Emma Stevenson,
Jake Bromham, Eric Beyerle, Champ Davis, Ben Schoonover, Ben Rakestraw,

Matt McCausland, Jake Willard, Mia Yerton, Mike Salmon, Vadim Pelavin, James Forkner,
Anna Maré, Sydney Fisher, Lino Lovotti, Mark Wang, Marin Nagle, Audrey Landes,
Kevin Cassman, Rebecca Lee, Daniel Centeno, Mira Cohen, Chris Howard, Jason Bibeau, Matt Perales, Mary Follo, Kate Richards, Justin Gallegos, Tess Pauken.

How about you? We take cash. We take checks made out to "UO Running Club"…

Or you can go to our website (uorunning.com), click on "donate" in the upper right corner to make an electronic donation through the UO Foundation (and get tax credit). If you or your family donate this way, please tell me!


It's a very quick sign up. 'Gotta do it to run with the Club.

1. Go to: https://orgsync.com/login/university-of-oregon and log in with your Duck ID
2. Search "Running Club" and go to the home page
3. Click "Join Now" in the right hand corner
4. Click the subtitle "Forms"
5. Select: REGISTRATION-Club Members 2018-2019
6. Begin form.

'See you,
Tom Heinonen
coach
---
← Previous item | Next item →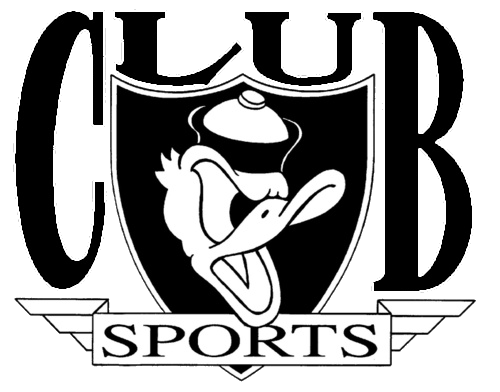 Who we are. What we do!

UO Running Club gives students the chance to get together to run, train and race. Most of our sessions are steady runs. A couple of days each week we offer harder training sessions (intervals, repetitions, hills, tempo runs, cruise intervals).

The club is coached by Tom Heinonen, a member of the US Track and Field and Cross Country Coaches Hall of Fame who coached the University of Oregon women for nearly three decades. In his time coaching the women, he transformed the team from a young program into an NCAA powerhouse. He retired in 2003 to start the club and has been coaching it since.

In the Fall, we compete in collegiate cross country races throughout Oregon, then finish our season at the NIRCA Championships, where we face other college clubs. In the Spring, we enter in collegiate track meets. Several of our runners earn the opportunity to race at Hayward Field each spring. There are road races throughout the year.

We have a wide range of talent and commitment levels, from recreational runners to All-Americans.

Club members receive an e-mailed workout schedule for the following week every Sunday. There is no fee to join the club.

All running sessions are optional. To join, just show up to one of the practices or contact one of us.

The Running Club is a great way to get together with students and to enjoy running!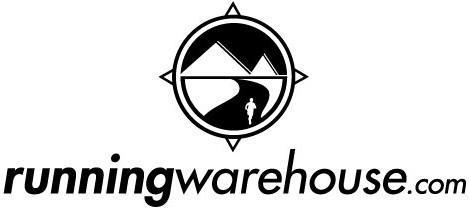 ******************************
'Starting a Running Club?
'Building Your Club?
Read this, a document written by our Club leaders!
******************************