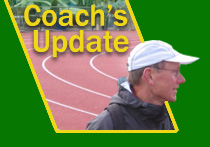 8-23-2014
HCT beached. Volleyball next. Barefoot!


A Hood-to-Coast Relay team made up of Running Club members and alums finished this morning in 20 hours, 43 minutes for 199 miles, Timberline Lodge to the beach at Seaside! Each runner got to race three legs. It's a wicked race!

Our team was organized and led by former coordinator Kristen Mohror. Her team included Matt Auer, Matt Bailey, Matt Paquet (alum), Karin Ramming, Luke Vaughn, Rob McLauchlan (alum), Lauren Earthman, Betsy Bies (alum), Geoff Lesch-Wragge (alum), Brittany Kelley, and Renee Gordon. They were fast! Now they are napping on the beach.

Volleyball is coming. I still need help with our volunteer ball crew, especially on Saturday! Details below…

There is no word yet from the UO track office about whether any of our runners can compete in the Dellinger meet on September 5.

I did barefoot strides this week. Did you? I also quintupled my previous week's mileage, which is not recommended.

The NIRCA Pacific Regional, hosted by Stanford, will be at the Crystal Springs cross country course in Belmont CA. The course is brown, rock hard, hilly and treeless, just off I-280. 'Not sure where the spring is! Race is Saturday, October 25. Road trip!

Brent Lessley, a grad student new to the Club, ran the Sylvan Ridge Winery 5km in 19:29 for fifth place last weekend. Club alum Rob McLauchlan won the race.


Our $600 payday to the Club is next weekend! Check below to see who's is volunteering so far, and what we still have to cover:

Friday, August 29 (I think we're good here.):
4:30pm — Illinois State vs Central Arkansas (we arrive 45 mins before, 3:45pm)
Tom, Megan, Romaine, Brandon S, Mike M, Brian L
7:00pm — Oregon vs Ohio State (we must be there 45 mins before, at 6:15pm)
Tom, Megan, Romaine, Brandon S, Brent L, Josh G

Saturday, August 30 (needed _______ ):
9:00am — Oregon vs Central Arkansas (we arrive 45 mins before, at 8:15am)
Tom, Megan, Charlie H, ________, ________, _________
12noon — Ohio State vs Illinois State (we arrive at 11:15am)
Tom, Megan, Charlie H, Mike M, _______, _________
4:30pm — Central Arkansas vs Ohio State (we arrive at 3:45pm)
Tom, Megan, Brandon S, Brian L, ________, _________
7:00pm — Oregon vs Illinois State (we arrive at 6:15pm)
Tom, Megan, Brandon S, ________, _________, _________

If you can help, let me know: heino@uoregon.edu, phone/text: 541-954-0263

We collect balls during the warmup. During the match we roll balls along the sideline to have a ball at each end, ready for the next serve. We can use a mixture of veterans and newcomers! It can be intense, but it's worth it!

Last season we made $1800 for the Club by working the whole season, 18 matches. It's a great fund raiser for the Running Club...and best of all, it's fun!

(Football home opener vs South Dakota is also on August 30, at 7:30pm.)


We have five weeks until school starts and twelve until NIRCA nationals in cross country. If you've been doing aerobic runs, and you've done the three previous weeks (listed below), continue with this faster running. Here is Week #4. It includes strides, reps, a short lactate threshold run and a longer run:

On the week of August 25, during one steady run, do 9-12 strides. This time, make every third rep faster than the others. Recovery and emphasis same as in week #1.

On another day, do race-paced repetitions with recoveries of walking and jogging: 4-6 x 2:00 runs with 2:00 jog-walk. If that doesn't appeal to you, do a ladder instead: 1:00, 2:00, 3:00, 3:00, 2:00, 1:00, with 1-2 minutes of jogging and walking between. The effort is "current cross country race pace."

On another day, during an easy run, do one mile (or 5:00-7:00) brisk...at about lactate threshold...this should feel good!

Finally, increase your long run by 1-2 miles this week...but only if you feel ready to do it.

(If you haven't done any of the previous workouts, start with week #1.)

- - - - - Week #3 is below - - - - -

One day, find some hills and do some reps. Every hill is different. Spend 10-20 minutes running up and jogging down. Just get to the top; the effort will take care of itself. No attacking! No race simulations! (If you have any inkling of achilles soreness, do NOT do this workout. Instead, do minute runs on a flat surface again, like last week. Running hill repeats when you're not ready can wreck your achilles. Jogging down can be hard on your knees. Be thoughtful!)

On another day, do a set of "cruise intervals" which are run at lactate threshold, the same as tempo run pace. (See Week #1 below, third paragraph, for an explanation of lactate threshold and tempo runs.) Cruise intervals are a tempo run broken up into repetitions with very short rest. In this workout, do three or four runs of 3:00 at lactate threshold, with just one minute of jogging between them. If you can't jog the recovery, you've run too fast. This workout is written:

3-4 x 3:00 (lactate threshold) with 1:00 jog

On your long run, do not increase your volume this week. And...if you're feeling fried, maybe you should cut the run down by several miles or take a rest day. Be smart!

(If you didn't do Week #1 or #2, start with #1.)

- - - - - Week #2 is below - - - - -

One day, in the middle of your relaxed run, do 8-10 easy strides. Look at Week #1 below for more details.

On another day, after you've warmed up with at least two miles easy, do 5-8 one-minute runs at what-feels-like your current cross country race pace. Do one minute of jogging between reps. If you are not able to jog the recovery, you've run too fast. This is how I write this workout:

5-8 x 1:00 (XC race pace) with 1:00 jog

On another day, increase your long run by one mile if that seems reasonable. Last week you added 1-2 miles to one of your runs and created a "long run". Now go a mile farther.

These workouts will get harder almost every week, but we are starting easy.

- - - - - Week #1 is below - - - - -

We are going to keep it simple for now. One day in week #1, do 6-8 relaxed strides on some soft, firm surface (grass, turf, dirt, track...not pavement). They can be about 100 meters or twenty seconds. Take as much rest as you want between. Run at a speed that's brisker than your steady run. Look for a feeling of relaxed quickness...it might take several reps or even several sessions to feel good running faster. That's fine...the ability to run fast and feel good doing it will come back!

Barefoot strides are okay.

On another day, do a short tempo run, just 6-8:00 total. Just go out for your regular run...in the middle of it, speed up a little, to a faster pace that you can easily hold for six or eight minutes. This is somewhere near lactate threshold. It feels brisk, good, and easy to sustain for several minutes. It's not even close to cross country race effort or 10km race effort. Someone who sees you running at lactate threshold will know that you are not just out for a run, but will not think that you are in a race.

On another day, do one longer run that's one or two miles longer than any of your others during the week. That will be where you start your weekly long run. You can build your weekly long run gradually to 12-16 miles during the fall.

If you have specific questions, email me at .

If you are already doing more than this, be careful. Make steady progress and be patient!


This week we'll stick with 8:30am runs, Monday through Friday, August 25-29, beginning at my house.

I live at 1012 E. 21st Avenue. That's on the corner of 21st and Harris, two blocks west of University Street.

If you ride your bike to my house, please bring a lock. I'll be riding my bike as you run, so there won't be anyone to watch your bike. You can leave bags, shirts, phones inside the house if needed.


Simon Bensoussan
UO sophomore
simonbensoussan@hotmail.fr

Angelin M Figueroa Rivera
exchange student from Puerto Rico
angelinf@uoregon.edu

Josh Pasos
grad student, architecture
jpasos@uoregon.edu

Matt Stephens
frosh
mstephe7@uoregon.edu

* * * *

Our 30 previous newcomers:

Trevor Soucy, frosh, Springfield HS, soucy.trevor@gmail.com
Mike Matuszak, PhD student Economics, North Central College, mtmatuszak@gmail.com
Nick Tremonti, ntremonti@gmail.com
Ron Desisa, frosh, ron.desisa@gmail.com

Robbie Ellis, frosh, Tualatin, hurdler, relay runner, robbie.ellis@rocketmail.com
Sarah Stubblefield, frosh, Southwest Christian (Port), 800m, 1500m, 96smileyface@live.com
Brandon Sov, frosh, South Eugene, brandonsov@gmail.com
Mackenzie McConnell, UO soph, Cottage Grove, kenzie.jane331@gmail.com

Jacque Greazzo, frosh, Pinkerton Academy, NH, sprinter, hept, JGreazzo73@yahoo.com
Brent Lessley, UO grad student, Puyallup WA, blessley@uoregon.edu
Cereescia Sandoval, grad student, cns@uoregon.edu
Mandi Jasmin, UO soph, Lake Oswego, mjasmin@uoregon.edu

Krissy Sonniksen, grad student, Portland, UO track alum, k.a.sonniks@gmail.com
Isaac Gibson, frosh, San Antonio TX, irgibson95@gmail.com
Blake Chiuminetta, frosh, Dripping Springs TX, chiuminetta3@aol.com
Sara Bagnell, frosh, Point Loma HS, San Diego, sarabagell@gmail.com

Erin Herting, frosh, Monte Vista HS CA, erinherting@gmail.com
Emma Decker, soph transfer, emm.decker@gmail.com
Jenn Lewis, UO doctoral student, Clinical Psychology, jlewis5@uoregon.edu
Brittany Day, transfer from Univ. of South Carolina, from New Jersey, bday@email.sc.edu

Jane Ward, Education grad student, jward@uoregon.edu
Madeleine Kern, junior transfer from Seattle Pacific, madeleinek3@gmail.com
Hayley Scott, frosh, Toronto ONT, hscott2@uoregon.edu
Josh Gurnick, undergrad, Woodland Hills CA, joshuagurnick@gmail.com

Chin Hui Ng, transfer, Singapore, ng.chin.hui@hotmail.com
Alison Goodwin, UO writing associate from Albuquerque, goodwin@uoregon.edu
Evan Pardi, UO triathlete, junior, evanpardi@gmail.com
Michaela Achilles, exchange student from Stuttgart, Germany,machille@uoregon.edu

Audrey Roberts, returning UO student, Bend OR, audrey.roberts93@gmail.com
Nora W Sawyer, frosh, Cleveland HS, Portland, nsawyer@uoregon.edu

Welcome, one and all!


Fri, September 5 Bill Dellinger Invitational Pre's Trail
'Still not sure if we can enter anyone.

Fri, September 19 Northwest Classic Eugene (Lane CC)
A good, local meet for early arrivals. Big high school meet, small college meet.

Sat, October 4 Willamette Invitational Salem (Bush Park)
For most of you, it will be the first chance to race. Women 5km. Men 8km.
Big step up in distance for our frosh men. 250+ runners.

Sat, October 11 Mike Hodges Invitational Clackamas CC
A new, improved course.

Sat, October 18 Lewis & Clark Invitational McIver Park
We haven't done this one for several years.

Sat, October 25 NIRCA Pacific Regional Crystal Springs, Belmont
Hosted by Stanford…NIRCA is our national governing body, the National Intercollegiate Running Club Association. They have decided to combine our almost non-existent northwest region with the southwest region (Arizona, California) at Stanford. It's the same weekend as the Beaver Classic, but this year I think we better support NIRCA and go to Stanford. Road trip!

Sat, November 15 NIRCA Nationals East Lansing, Michigan
40+ clubs last year…our women were sixth in '13, our men were fourth.

There are interesting races called the Stumptown series in the Portland area. I'll see what fits our schedule.


A few newcomers have struggled with what to call me! Let's keep it simple. Just call me "Tom". I'll call you by your first name too, as soon as I connect name and face.


Some of you count miles, some of you don't. This is the time of year when most runners preparing for cross country do easy-paced, steady runs in gradually increasing amounts. For faster running, see above.

These runs establish an aerobic base, build muscular endurance, and toughen connective tissue (tendons, ligaments, cartilage). The intensity stays low as the volume increases.

If you're building your volume, and you want to count weekly miles, here are two ways to progress:

Plateau method: 30-30-35-35-41-41-48-48-56-56
--a gradual increase, but with plateaus to "consolidate your gains" and be sure that you're ready for the next step up. Jack Daniels suggests three-week plateaus, with slightly bigger jumps.

Dropback method: 30-36-42-36-42-49-42-49-57-49
--you build up two weeks then drop back for one week. The progress seems slow but the chance of being hurt or worn out is small.

There are just five weeks until fall term starts on September 29 and 12 weeks until NIRCA Nationals in cross country.

Hit your highest mileage in early or mid-September. Get some work done, and arrive in the fall feeling that you're well prepared...ready to do hard days twice a week in late September, and a long run on the weekend.

But don't be a slave to mileage! There is virtue in rest. And it's better to not risk a blowup. If you get five or six days in week a week exactly as you want them, that's a pretty high success ratio. It's better to get to Eugene in the fall healthy and ready, than to have gone over the edge by pushing too hard.

Plan to arrive here in the fall ready to start a season. We've begun workouts including a bit of quality running, so that you can build up to full workouts by late September. Info above.

If you have specific questions now, email me at .


Have you done anything? Played hard? Worked all day everyday? Stay active! And be ready to do some prep work in the intramural field during fall term.

=========

'See you,
Tom Heinonen
coach
---
← Previous item | Next item →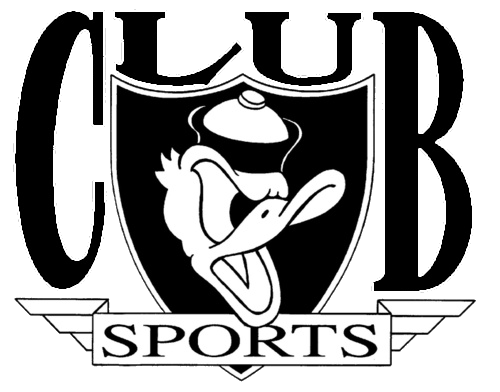 Who we are. What we do!

UO Running Club gives students the chance to get together to run, train and race. Most of our sessions are steady runs. A couple of days each week we offer harder training sessions (intervals, repetitions, hills, tempo runs, cruise intervals).

The club is coached by Tom Heinonen, a member of the US Track and Field and Cross Country Coaches Hall of Fame who coached the University of Oregon women for nearly three decades. In his time coaching the women, he transformed the team from a young program into an NCAA powerhouse. He retired in 2003 to start the club and has been coaching it since.

In the Fall, we compete in collegiate cross country races throughout Oregon, then finish our season at the NIRCA Championships, where we face other college clubs. In the Spring, we enter in collegiate track meets. Several of our runners earn the opportunity to race at Hayward Field each spring. There are road races throughout the year.

We have a wide range of talent and commitment levels, from recreational runners to All-Americans.

Club members receive an e-mailed workout schedule for the following week every Sunday. There is no fee to join the club.

All running sessions are optional. To join, just show up to one of the practices or contact one of us.

The Running Club is a great way to get together with students and to enjoy running!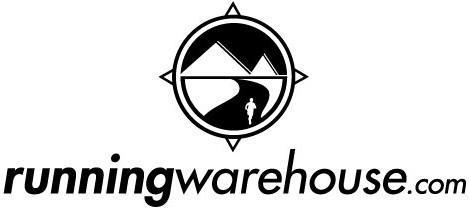 ******************************
'Starting a Running Club?
'Building Your Club?
Read this, a document written by our Club leaders!
******************************