Sundowner, Gerlinger, Orgsync
Hey there, UO Club runners — (Sunday, September 15, 2019) We'll meet at my house at 8am Monday through Friday for one more week. The following week we'll start at Gerlinger Hall at 10am, then when school starts we'll meet on weekdays at 3pm at Gerlinger.

Our student leaders, Magda Van Leeuwen and Eric Beyerle, and I decided on Gerlinger instead of our previous spot next to the rec center because of easy access to the grass field plus the indoor option on the sunporch.

'Just two weeks left until school starts!

If you want to race at the Sundowner, you'll have to enter on your own, pay the fee online and run unattached. Details below.

Next volleyball gig is Sunday, September 29, a noon match with Utah at Matt Knight Arena.

The Dellinger Invitational XC meet is Saturday, September 28, in Springfield. We are not invited (it's NCAA Division I only) but I am the announcer and will need a few spotters. Fun!

Robert Pedersen will run the Chicago Marathon on Sunday, October 13!

Club member Peter Stice won the OTC's monthly race last Thursday, running 5km in 17:19 in Alton Baker Park. Renee Gordon was fourth woman in 21:14.

Have you signed up for Club online yet? Shawn Rabino emailed our returners a link to the orgsync sign-up page. Get it done now! Newcomers, your sign-up procedure is in this email below.

We're up to 16 newcomers for fall term.


SIGN UP FOR RUNNING CLUB ONLINE
Returning Club members, you received an email from the Club Sports office about ten days ago telling you to sign up for Running Club online for the coming 2019-2020 school year. Do it!

Newcomers, it's time for you to sign up too. Use these instructions from Taylor Howat:


NEWCOMERS: HOW TO REGISTER FOR RUNNING CLUB ONLINE
Now is the time!


Go here and log in with your Duck ID
Search "Running Club" and go to the home page
Click "Join Now" in the right hand corner
Click the subtitle "Forms"
Select: REGISTRATION-Club Members 2019-2020
Begin form.
It's a very quick sign up. 'Gotta do it to run with the Club.


FIVE RUNS IN EUGENE THIS WEEK
We'll have summer runs this week Monday through Friday (September 9 through 13) at 8am from my house at 1012 E. 21st Avenue, on the corner of 21st and Harris.

You run and I'll ride my bike.

From campus, go south on Agate to 21st Avenue, turn right and go five blocks to Harris.


SUNDOWNER ENTRY
To enter the Sundowner Invitational which is next Friday, September 20, at Western Oregon U. in Monmouth, you must create an account on athletic.net and enter yourself unattached. Your cost is $25 online. It's twice as expensive per person to enter a team!

Entry deadline is Tuesday, September 17, at 7pm.

Women run 6km at 5pm. Men run 8km at 5:45pm.

I am the announcer and will drive up and back on Friday and need to be there by 3:45pm. You're welcome to ride with me.

So far these intercollegiate teams are on the entry list: Alaska-Fairbanks, Simon Fraser, Biola, Portland, Lane, Humboldt State, San Francisco State, Willamette, WOU, Concordia.

There is also a "Red Lizard" race in Portland on Saturday, September 21. It's 5km XC at Lents Park. Good race!


SEPTEMBER: WEEK #8 OF HARDER RUNNING
We now have just two weeks until school starts and seven until NIRCA regionals in cross country. Here is Week #8, beginning September 16:

Minute runs -- These are race-paced reps of one minute with just 30 seconds of jogging between. No walking. Do at least 12 one-minute runs, no more than 18. It's a short workout, which gets intense, and is very effective.

Tempo run -- 14:00-20:00 at lactate threshold. This is slower than your XC race tempo, but faster than your steady run. Physiologically, it is the fastest pace at which you produce lactate in your working muscles and clear it at the same rate. It starts off feeling brisk and easy, then is more difficult to sustain, but doesn't feel like a race effort.

Long run -- You can add a mile if you wish.

Everything else is recovery running.


CROSS COUNTRY SCHEDULE
Friday, Sept 20, Sundowner Invitational, Ash Creek Preserve, Monmouth

Saturday, Oct 5, Willamette Invitational, Bush Park, Salem

Saturday, Oct 12, Amazon Trail Open, Amazon Trail, Eugene (5km)

Saturday, Nov 2, NIRCA Pacific Regional, Crystal Springs, Belmont CA

Friday, Nov 9, Beaver Classic, Crystal Lakes Sports Fields, Corvallis

Saturday, Nov 16, NIRCA Nationals, Richmond VA

Saturday, Nov 23, USATF Northwest Regional Fernhill Park, Portland, 9am


FALL WORKOUT TIMES (same as last week)
Our fall term workouts will be at 3pm Monday through Friday. Everything is optional.

On Tuesdays (our "hard day"), there will be a morning time too, yet to be arranged.


NEWCOMERS FOR THE FALL


Torrey Platenberg
San Dieguito Academy, Encinitas CA
torrey92024@icloud.com


Justin Schmidt
Fountain Valley HS CA
Justin Schmidt justinschmidt28@gmail.com


Bretten Farrell
Chico HS CA
brettenf@uoregon.edu

Riley Farrell
Chico HS CA
rfarrell@uoregon.edu


Diven Naidu
Oakhill HS, Eugene OR
Diven Naidu diven.naidu@oakhillschool.net


Sarah Campbell
Lincoln HS, Portland
Sarah Campbell campbellsarah26@gmail.com


Prince Jones
frosh, Reynolds HS, Troutdale OR
princej@uoregon.edu


Maia Elliott
Beaverton HS Oregon
maiaelliott@gmail.com

Jaden Barnum
Gladstone HS OR
jadenbarnum13@gmail.com

Katrina Andaya
Brent International School, Philippines
kandaya@uoregon.edu

Riley Chambers
Elmira HS, Oregon
rchamb11@uoregon.edu

Ryan Heise
Livermore HS CA
rwheise00@aol.com

Abbigail L Hepperle
UO senior
ahepperl@uoregon.edu

Zoey Bailey
Corvallis HS, OR
zoeybailey2000@icloud.com

Kevin Neri
Terra Nova HS, Pacifica, CA
kevinneri7@gmail.com

Ethan Rife
UO student
erife@uoregon.edu



===========

Tom Heinonen

coach
---
Here's a link to this week's update
Click here for an archive of past updates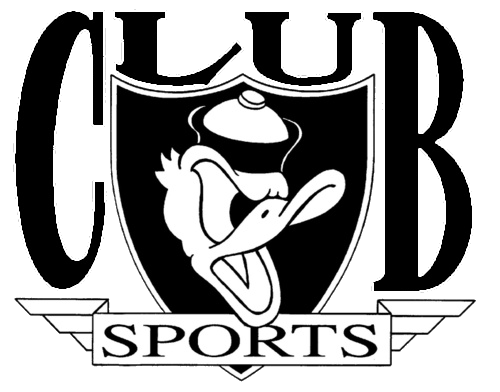 Who we are. What we do!

UO Running Club gives students the chance to get together to run, train and race. Most of our sessions are steady runs. A couple of days each week we offer harder training sessions (intervals, repetitions, hills, tempo runs, cruise intervals).

The club is coached by Tom Heinonen, a member of the US Track and Field and Cross Country Coaches Hall of Fame who coached the University of Oregon women for nearly three decades. In his time coaching the women, he transformed the team from a young program into an NCAA powerhouse. He retired in 2003 to start the club and has been coaching it since.

In the Fall, we compete in collegiate cross country races throughout Oregon, then finish our season at the NIRCA Championships, where we face other college clubs. In the Spring, we enter in collegiate track meets. Several of our runners earn the opportunity to race at Hayward Field each spring. There are road races throughout the year.

We have a wide range of talent and commitment levels, from recreational runners to All-Americans.

Club members receive an e-mailed workout schedule for the following week every Sunday. There is no fee to join the club.

All running sessions are optional. To join, just show up to one of the practices or contact one of us.

The Running Club is a great way to get together with students and to enjoy running!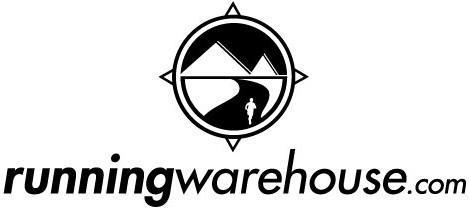 ******************************
'Starting a Running Club?
'Building Your Club?
Read this, a document written by our Club leaders!
******************************