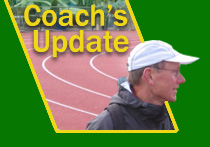 9-16-2018
Dellinger NOW. Intramural field Monday 10AM.


Eric Beyerle and Peter Stice represented us well in the Oregon Track Club's monthly race last Thursday evening over 5km on a "hybrid" course, half on pavement and half of the bark chips of Amazon Trail. Eric finished second behind Tony Clement in 16:11 and Peter was next in 16:58.

Josh Gordon had a rough time in the Berlin Marathon yesterday but got to compete in a world record race!

Entries are due NOW for the Dellinger cross country meet next Friday morning. Read below.

We have two volleyball matches to cover this week.

Workouts will be at 10am this week on what's left of the intramural field.

==========



The Bill Dellinger Invitational is this Friday morning, September 21, 10:30am, at Springfield Country Club. 10:30am women 6km, 11:15am men run 8km. Deadline is this Monday, September 17, at 11am. Email or text me at 541-954-0263. It's flat and all grass.

Last year the Dellinger meet was all NCAA Division I teams (we were not allowed in). In 2016 we ran a strong men's team and actually beat a couple collegiate teams. This year's competition level is unknown but will be a lower level than in 2017. U of P will be there! I will announce. More details later.

The following week, we have the Willamette Invitational in Salem on Saturday, Sept 29. Women run 5km, men run 8km. There is lots of pavement, some hills and bark chips. Entries will be due by our practice on Monday afternoon, Sept 24 (the first day of school). You must have signed up for the Club online by then!

===========



The rest of the season for our volleyball crew volunteers will be single matches, usually two every other weekend.

It starts this week, Thursday, September 20, vs Oregon State at 6pm (5:15pm arrival). Then, Sunday, September 23, vs Washington State at 12 noon, (11:15am arrival). As always, the first six people who want to work get the spots.

Email me or text me at 541-954-0263.

We are the ball crew for the women's intercollegiate team for home matches at Matt Knight Arena. Each match is a $100 fundraiser for our Club. We can use two newcomers and four veterans at each match. It's kinda crazy and really fun! We retrieve balls during warmup. During the match we roll balls along the sideline and toss a ball to the next server. It's loud.

=============



Beaver Classic has a new date. Too many races…

Fri, Sept 21, Dellinger Invitational, Springfield Country Club, 10am

Sat, Sept 29, Willamette Invitational, Bush's Pasture Park, Salem

Sat, Oct 6 Amazon Trail NIRCA Qualifier, Eugene (dual with OSU club)

Sat, Oct 13, Warner-Pacific Classic, Lents Park, Portland

NEW Sat, Oct 20, Beaver Classic (hosted by club), Crystal Lakes Sports Field, Corvallis

Sat, Oct 27, NIRCA Pacific Regional, Crystal Springs, Belmont, Calif.

Sat, Nov 10, NIRCA Nationals, Lexington, Kentucky

===========



It's a very quick sign up. 'Gotta do it to run with the Club.

1. Go to: https://orgsync.com/login/university-of-oregon and log in with your Duck ID
2. Search "Running Club" and go to the home page
3. Click "Join Now" in the right hand corner
4. Click the subtitle "Forms"
5. Select: REGISTRATION-Club Members 2018-2019
6. Begin form.

===========



We'll have runs from the IM field at 10am this week Monday through Friday (Sept 17 through Sept 21).

We'll meet in our usual spot near the side door of the rec center on the intramural field (not the parking lot!).

You run; I watch your gear. Barefoot strides after?

The first week of school…same place, but at 3pm.

=============



We now have just one week until school starts and eight until NIRCA nationals in cross country. Here is Week #8, beginning September 17:

Minute runs -- These are race-paced reps of one minute with just 30 seconds of jogging between. No walking. Do at least 12 one-minute runs, no more than 18. It's a short workout, which gets intense, and is very effective. For runners in Eugene, we can do this on Monday, Tuesday, or even Wednesday. You can do it on the intramural fields or Pre's Trail.

Tempo run -- 14:00-20:00 at lactate threshold. This is slower than your XC race tempo, but faster than your steady run. Physiologically, it is the fastest pace at which you produce lactate in your working muscles and clear it at the same rate. It starts off feeling brisk and easy, then is more difficult to sustain, but doesn't feel like a race effort.

Long run -- You can add a mile if you wish.

Everything else is recovery running.

During the first week of classes...hill reps in Masonic Cemetery on Tuesday.

=========



NIRCA is our national governing body, the National Intercollegiate Running Club Association.

NIRCA Nationals in cross country are in Lexington, Kentucky, on Saturday, November 10. We must attend the NIRCA Pacific Regional with complete teams for both women and men, and we must finish among the top three teams, if we want to go to Nationals. NIRCA Regionals will be at Crystal Springs in Belmont, CA (San Francisco), on Saturday, October 27.

**We WILL host a meet again as an alternative for our individual runners who can't to go to the Pacific regional. Our meet is on October 6. The OSU Running Club will join NIRCA and come to our race. Every runner who wants to go to Nationals must run in a NIRCA "qualifying" meet. Our meet and the Pacific regional are the two opportunities. I pick our top runners, based on the season's performances, who have run in one of the "qualifying" races.

NIRCA Nationals will cost us about $12,000 if we send 13-15 people on a four-day trip to Kentucky.

=============



Three more newcomers this week:

Mary Follo
UO PhD student, political science


Ofuma Eze-Echesi
grad student, Sports Business Management


Liam Connolly
exchange student, U.K.


Here are the rest of our newbies:

Evan Kwiecien, frosh, Liberty HS, Hillsboro,
Blake Hayes, frosh, Torrey Pines HS, CA,
Emily Morin, jr, Lane CC, The Dalles-Wahtonka,

William Kokal, transfer, Orange Coast College, Fountain Valley HS CA,
Mia Yerton, frosh, Lincoln HS Portland,
Ellie Kobak, frosh, Lincoln HS Portland,

Kathy R Trafton, PhD student Earth Sciences, Colby College,
Sayge Hansen, soph, Sheldon HS, Eugene,
Itai Epstein, soph, transfer,

Seth Cohen, frosh, Maryland,
Morgan Darby, frosh, Tualatin HS, <18darbym@ttsdstudents.org>
Reesha Carnine, junior, transfer from LCC,

Michael Salmon, frosh, De La Salle HS, CA,
Kirsten Meyer, frosh, Lyons Township HS, Illinois,
James Forkner , frosh, Oakdale CA,

Tayton LaPointe, Mt Hood CC, Clackamas HS,
Georgia Greenblum, frosh,
Kent Williams, frosh, Mt Carmel HS CA,

Peter Stice, grad student,
Charlie Winn, frosh, Coronado HS CA,
Ana Huizar, frosh, Granada Hills HS CA,

Cailan Feingold, UO soph,
Liza Richards, frosh,

=============



There's a half-marathon in Eugene on Sunday, November 18. Many of our Club runners have used it as an end-of-the-term goal. There are also cheaper 10km and 5km road races the same day.

Link is here: http://www.eclecticedgeracing.com/eweb-run-to-stay-warm.html

---
← Previous item | Next item →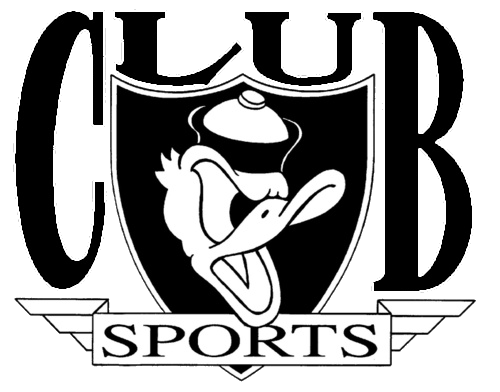 Who we are. What we do!

UO Running Club gives students the chance to get together to run, train and race. Most of our sessions are steady runs. A couple of days each week we offer harder training sessions (intervals, repetitions, hills, tempo runs, cruise intervals).

The club is coached by Tom Heinonen, a member of the US Track and Field and Cross Country Coaches Hall of Fame who coached the University of Oregon women for nearly three decades. In his time coaching the women, he transformed the team from a young program into an NCAA powerhouse. He retired in 2003 to start the club and has been coaching it since.

In the Fall, we compete in collegiate cross country races throughout Oregon, then finish our season at the NIRCA Championships, where we face other college clubs. In the Spring, we enter in collegiate track meets. Several of our runners earn the opportunity to race at Hayward Field each spring. There are road races throughout the year.

We have a wide range of talent and commitment levels, from recreational runners to All-Americans.

Club members receive an e-mailed workout schedule for the following week every Sunday. There is no fee to join the club.

All running sessions are optional. To join, just show up to one of the practices or contact one of us.

The Running Club is a great way to get together with students and to enjoy running!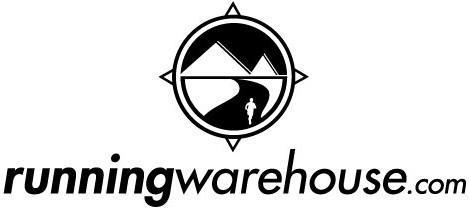 ******************************
'Starting a Running Club?
'Building Your Club?
Read this, a document written by our Club leaders!
******************************