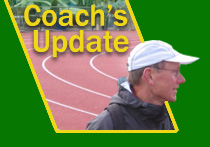 3-01-2015
Time to enter...still time to train?


It's time to firm up our entries for the first outdoor track meet, the Willamette Opener in Salem next Saturday, March 7. Read the details below and contact me before the deadline. And think about whether you'll have the time to compete in our only other meet before spring break..on the Saturday before final exams.

A week ago Club member Alison Goodwin was first woman finisher in the Fall Creek Runaround 15km outside of Lowell. Alison won by almost a minute in 1:15:48.

Ten weeks until the Eugene Marathon and Half.

'Got a singlet? I have them everyday at workout.

Are you on our all-time list in any event? Find out! Go to www.uorunning.com, click on records, scroll to the bottom of the page and click on "Full Performance List". It's all there.


You must tell me by this Tuesday at 4pm if you want to compete in our first track meet! The meet is Saturday, March 7 in Salem, the Willamette Opener. Check the meet schedule below, then let me know what you want to compete in:

Field Events (4 attempts, no finals)
10:00 am Combined Javelin, Combined Long Jump
11:00 am Combined Discus, Combined High Jump
12:00 pm Combined Shot Put
2:00 pm Combined Hammer @ 1850 Oxford St. SE

Track Events (FINAL Time schedule)
10:40 am Women's 1500m
10:50 am Men's 1500m
11:00 am Women's 5,000m
11:25 am Men's 5,000m
11:50 pm Women's 4 x 100m Relay
11:55 pm Men's 4 x 100m Relay
12:10 pm Women's 100H
12:25 pm Men's 110H
12:40 pm Women's 100m
12:45 pm Men's 100m
12:55 pm Women's 400m
1:00 pm Men's 400m
1:10 pm Women's 800m
1:20 pm Men's 800m
1:30 pm Women's 200m
1:35 pm Men's 200m
1:50 pm Women's 400IH
1:55 pm Men's 400IH …it's over early!

Email me at heino@uoregon.edu or text me at 541-954-0263, to enter.

These people have entered, so far:

Men —
Shane Callan 100, 200, 4 x 100
Chris Carnes 800 (4 x 100?)
Blake Chiuminetta 1500, 800
Aaron Danny 100, 200, 4 x 100
Andy Girod 100, 200
Josh Gordon 1500, 5000
Kyle Krahenbuhl 1500, 800
Mike Matuszak 1500, 5000
Jesse Otto 5000
Andy Pham Long Jump
Kendrick Taylor 100, 200, 4 x 100
Niklas Vockert 1500, 800

Women —
Francesca Daizovi 4 x 100
Brittany Day 5000
Katey Ford 100, 200, 4 x 100 …all tentative
Ayla Rosen 100, 200, 4 x 100
Nora Sawyer 1500
Keera Stephen 4 x 100
MIchelle Vinjamuri 100 or 400, 200 (4 x 100 first alternate)

How about you?

Pay your $10 entry fee on race day. We'll provide two vans for transportation.

Singlets cost $25. I have them at every practice.

Consider this:

Our second meet is the Saturday before final exams. It's the Saints Open at Mt Hood CC in Gresham, east of Portland, on Saturday, March 14. It's a 2.5 hour drive. The meet will take ALL DAY. It appears they have all events including both relays.

The following weekend (beginning of spring break) there is also a meet in Gresham, the Rose City Preview. You must find your own transportation. I will be at the meet as the announcer. There is also a meet at Lewis & Clark that day.

Do some planning!


*Monday, March 2: 3pm -- meet on the intramural field for an aerobic run or field conditioning...plus abs, planks, strides.

*Tuesday, March 3: Two alternatives...meet with your warmup run DONE!

8:00am -- meet at South Eugene High School track for track workout, or
5:30pm -- meet at Hayward Field for same workout:

Middle distance, distance, and super-distance runners: Drills, relaxed strides, then...

3 sets of 3-4 x 400m...with increasing rests...first set is slowish, second faster, third zoom:
--First set of 3 or 4...take just one minute rest between 400s. After set, take 1:00 plus a lap jog.
--Second set...take two minutes rest between 400s...after set, take 2:00 plus a lap jog.
--Third set...take three minutes rest if you need it between reps.

If you need to do more, go onto the IM field for 2-3 laps at lactate threshold. Watch out for flying lacrosse balls!

If you don't like this workout, make up your own with each set adding up to a mile...start with longer, slower reps...finish with shorter, faster reps.

Sprinters:
Drills, relaxed strides
Relay exchanges?
4 x 100m on the minute (start one every minute).
3 x 30m quick from a standing start...walk back
3 x 100m flying...buildup, 30m fast through the "speed zone", long ease out. Walk back.
1-2 endurance reps: 200m or 300m or 400m with at least 5:00 rest between.

*Wednesday, March 4: 3pm -- meet on the intramural field for an aerobic run or field conditioning...plus abs, planks, strides.

*Thursday, March 5: 3pm -- meet on the intramural field for an aerobic run or field conditioning...plus abs, planks, strides.

*Friday, March 6: 3pm -- meet on the intramural field for pre-race warmup, or a jog to Pre's or Amazon Trail for tempo run or cruise intervals…or you can do hills in Hendricks Park.

*Saturday, March 7: Compete at Willamette Opener…or, on your own, an exploring run.

*Sunday, March 8: On your own, go long, then hit the library. Or Run for the Shamrock!

We meet on the intramural field at the north end near 15th Avenue. If it's dry, we'll be near the Bowerman Building. If it's rainy, we'll meet under the NEW overhang of the rec center outside the pool area.

Leave your bags in the locker room. We meet rain or shine. Every session is optional.


Have you donated or written letters yet? We ask our Club members to donate $25 or write fund-raising letters! Here are our first 45 donors:

Sarah Stubblefield, Alison Goodwin, Emily Jones, Erin Collins, Dillon Vibes, Brittany Day, Matt Parker, Scott Davis, Brandon Sov, Mike Matuszak, Martina Miller, Kathryn Boyd-Batstone, Hayley Scott, Travis Reder, Ranae Maloney,

Taylor Howat, Sarah Hovet, Harrison Lee, Clay Wilkes, Jill Petrowski, Connor Shimamoto, Daniel Van Cleave, Justin Smith, Lisa Johnson, Francesca Daizovi,

Aaron Danny, Chris Carnes, Alex Foote, Josh Gordon and Renee Gordon, Blake Chiuminetta, Robyn Brigham, Doug Quirke, Rebecca Scheer, Romaine Sov, Jesse Otto, Mikayla Cruz-Nicklas, Shane Callan, Jared Steele, Olivia Tenery,

Cereescia Sandoval, Joelle Bruckert-Frisk, Aaron Smet, Keera Stephen and Miles Berglund.

If you want to write letters, one of our two student coordinators will help you, once you have names and addresses:

Kyle Krahenbuhl kkrahenb@uoregon.edu or text 303-818-3767
Martina Miller mmiller7@uoregon.edu or text 907-209-7903

We provide the letter, stationery, and stamps. Easy!


Here are the "Eclectic Edge" races in Oregon during March:

March —
Sun, 1 Lincoln City Half Marathon, Lincoln City, 13.1M, 10K
Sun, 1 Crescent Lake Challenge, Crescent Lk, 22K Nordic Ski …any snow?
Sat, 7 Run For The Shamrock, Eugene, 10K, 5K
Thur, 12 OTC Run/Walk Series #1, Eugene, 5K
Sat, 14 Lucky Clover, Springfield, 10K, 5K
Sat, 14 iRun For Kids, Albany, 10M, 5K
Thur, 19 Bring In Spring 5K, Eugene, 5K
Sun, 22 McKenzie River Half Marathon,Springfield, 13.1M
Sat, 28 Rogue River Rampage, Gold Beach, 4M Obstacles

You pay your own entry fees for these races and make your own travel arrangements.


Sat, March 7, Willamette Opener, Salem

Sat, March 14, Saints Open, Gresham

Sat, March 21, Rose City Preview, Gresham
Sat, March 21, Lewis & Clark Spring Break Open, L & C

Sat, March 28, Willamette Invitational, Salem
Sat, March 28, George Fox Distance Carnival, Newberg

Sat, April 4, Jenn Boyam Memorial, McMinnville

Fri, April 10 John Knight Twilight, Monmouth

Thur-Sat, Apr 16-18, Oregon Relays, Hayward Field
Fri-Sat, Apr 17-18, Lewis & Clark Invit, L & C

Thur, Apr 23, Titan Twilight, Lane CC

Fri, May 1, OSU High Performance, Corvallis

Fri, May 8, Oregon Twilight, Hayward Field
Sat, May 9, Linfield Open, McMinnville

Sun, May 17, Portland Twilight, L & C


If you plan to race for us this spring, you can buy a singlet from me at workout. They're green with a big yellow O. Cost is $25 (this is separate from the club donation). Cash or check to "UO Running Club".


The Eugene marathon and half-marathon are Sunday, May 10, Mother's Day! The flapjack 5km is on Saturday, May 9. Information at:

http://eugenemarathon.com/

=========

'See you,
Tom Heinonen
coach

---
← Previous item | Next item →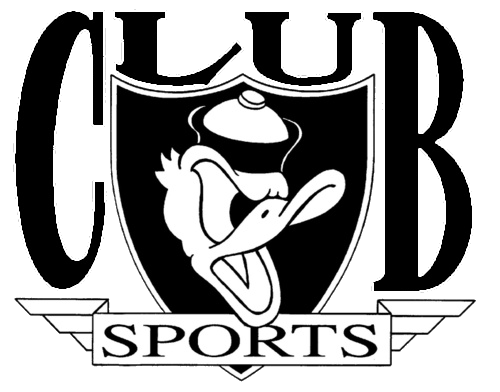 Who we are. What we do!

UO Running Club gives students the chance to get together to run, train and race. Most of our sessions are steady runs. A couple of days each week we offer harder training sessions (intervals, repetitions, hills, tempo runs, cruise intervals).

The club is coached by Tom Heinonen, a member of the US Track and Field and Cross Country Coaches Hall of Fame who coached the University of Oregon women for nearly three decades. In his time coaching the women, he transformed the team from a young program into an NCAA powerhouse. He retired in 2003 to start the club and has been coaching it since.

In the Fall, we compete in collegiate cross country races throughout Oregon, then finish our season at the NIRCA Championships, where we face other college clubs. In the Spring, we enter in collegiate track meets. Several of our runners earn the opportunity to race at Hayward Field each spring. There are road races throughout the year.

We have a wide range of talent and commitment levels, from recreational runners to All-Americans.

Club members receive an e-mailed workout schedule for the following week every Sunday. There is no fee to join the club.

All running sessions are optional. To join, just show up to one of the practices or contact one of us.

The Running Club is a great way to get together with students and to enjoy running!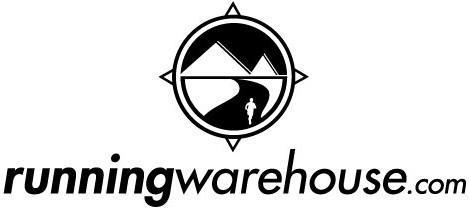 ******************************
'Starting a Running Club?
'Building Your Club?
Read this, a document written by our Club leaders!
******************************