San Fran deadline, Amazon/Chicago results, VB
Hello, UO Running Club — (Sunday, October 13, 2019)

Quite a weekend for our Running Club! We had 27 people run in a dual cross country meet yesterday with our friends from the OSU Club and we hosted them for breakfast after the race. Thanks Ben and Dylan and Eric! And this morning three of our guys ran fast in the Chicago Marathon!

Results below…


Wanna go on the McKenzie River day trip next Saturday? Read below.
Wanna race at NIRCA Pacific regionals in San Francisco? In-person deadline is Wednesday
Volleyball crew help Friday night or Sunday noon? Read below.
Photos from yesterday's race courtesy of Marika Tammaru here:
Thank you Marika!


IN CHICAGO THIS MORNING!
Today at the Chicago Marathon, Robert Pedersen ran a PR 2:32:33 (1:11:44 first half and 1:20:49 second half). Robert is now #3 on our all-time Club list. Newcomer Matt Salminen, trying to run under 2:40, did 2:38:10 (1:19:01 and 1:19:09!) and it now #6 on our list.

Justin Gallegos ran his first marathon today in 4:49:30 (2:02:05 and 2:47:25). Justin's longest training run was 18 miles. As a Nike contract athlete, he started with the elite field and PR'ed at 5km!

Complete results here
VOLLEYBALL AND YOU…AGAIN
Our Club earns $100 per match for working as the "ball crew" at UO volleyball matches in Matt Knight Arena. It's kinda crazy and really fun! We retrieve balls during warmup. During the match we roll balls along the sideline and toss a ball to the next server. It's loud.

Next weekend there are two more Pac-12 matches:

—Friday, October 18, vs UCLA at 6pm (5:15pm our arrival).
—Sunday, October 20, vs USC at 12noon, (11:15am our arrival).

As always, the first six people who want to work get the spots. Email me heino@uoregon.edu or text me at 541-954-0263.

We can use two newcomers and four veterans at each match. We got five newcomers up to speed two weeks ago. They're on the "A Team" now! You too?


AMAZON XC RESULTS
Here are our unofficial 5km results from yesterday …OSU's computer results are coming.

Women (22 finishers) —
5. Dana Fry 20:40
6. Callista Hunt 20:45
6. Mia Yerton 20:45
10. Anna Geffen 21:49
12. Marin Nagle 22:00
13. Zoey Bailey 22:09
15. Marika Tammaru 22:22
17. Anna Maré 22:31
19. Jessica Sproul 24:15
20. Hannah Lewack 25:14
22. Tenley Ong 26:09

Men (39 finishers) —
1. Jack Evans 15:35
2. Eric Beyerle 15:39
4. Blake Hayes 16:27
6. Owen Serricchio 16:45
11. Skyler Forman 17:04
12. Wolf Seifer 17:12
14. Ben Switzman 17:24
15. Bretten Farrell 17:26
16. Dylan Cuatt 17:34
20. Diven Naidu 18:07
21. Champ Davis 18:14
22. Vadim Pelavin 18:20
23. Solomon Faulkner 18:22
26. Riley Chambers 18:35
27. Paul Lord 18:41
28. Prince Jones 18:44
30. Aaron Moskewitz 18:59
31. Quentin Chou 19:15
32. James Forkner 19:18
33. Mike Salmon 19:40
34. Ethan Hass 19:49
36. Spencer Page 19:53

Thanks to all for running! And thanks to Ben (and Dylan) and Eric for hosting breakfast for 65!


MCKENZIE RIVER DAY TRIP NEXT SATURDAY
Next Saturday, October 19! That's the date of our day trip up the McKenzie River…it's an easy run on the trail, a chance to sit in the river if you dare, followed by a soak in the pool at Belknap Hot Springs, a search for sturgeon, and a stop at Harrick's pumpkin patch on the way home!

9am departure next Saturday in two vans. Your trip cost is $10, for the hot springs pool. We can take 22 people.

Sign up by emailing me at heino@uoregon.edu or texting me at 541-954-0263. You are NOT confirmed until you get a response from me. (Certified van drivers get first priority.)

NOTE: the football game at UW starts at 12:30pm. We'll be gone most of the day.


NIRCA REGIONAL SIGN-UP ENDS WEDNESDAY!
If you want to be considered for NIRCA Pacific Regionals in San Francisco (trip is Friday, Nov 1 thru Sunday, Nov 3…in two vans), you must sign up in person at practice by this Wednesday, October 16.

It's a cross country race vs other Clubs like ours, on a challenging hilly course at Crystal Springs in Belmont CA. There will be a fee for the trip. These Club members have already signed up:

Anna Maré, Tenley Ong, Magda van Leeuwen, Marin Nagle, Anna Geffen.

Ben Switzman, Mark Wang, Riley Chambers, Robert Pedersen, Wolf Seifer, Vadim Pelavin, Riley Farrell, Bretten Farrell, Dylan Cuatt, Eric Beyerle, Owen Serricchio.

Clubs we compete with there: UCLA, Cal Poly SLO, Stanford, UC-Davis, OSU…


CROSS COUNTRY SCHEDULE
Saturday, Nov 2, NIRCA Pacific Regional, Crystal Springs, Belmont CA

Friday, Nov 9, Beaver Classic, Crystal Lakes Sports Fields, Corvallis

Saturday, Nov 16, NIRCA Nationals, Richmond VA

Saturday, Nov 23, USATF Northwest Regional Fernhill Park, Portland, 9am


YOU MUST REGISTER BEFORE YOU RUN WITH US!
Now is the time, both for returners and newcomers!


Go here and log in with your Duck ID
Search "Running Club" and go to the home page
Click "Join Now" in the right hand corner
Click the subtitle "Forms"
Select: REGISTRATION-Club Members 2019-2020
Begin form.
It's a very quick sign up. 'Gotta do it to run with the Club.


$50 ALREADY?
Twenty-four runners already paid their dues: Anna Maré, Riley Farrell, Bretten Farrell, Caela Fenton, Magda van Leeuwen, Kirsten Meyer, Champ Davis, Marika Tammaru, Abbigail Hepperle, Sophia Somerscales, Eden McCall, Benjamin Switzman, Zoey Bailey, Eric Beyerle, Diven Naidu, Jack Evans, Skyler Forman, Ethan Hass, Paul Lord, Hannah Lewack, Abblie Luegers, Amelia Heckman, Spencer Page, Quentin Chou

We accept cash, and checks made out to "UO Running Club". Online, you can go to our website , then click on "donate" in the upper right corner. It would be a donation through the UO Foundation…we are listed there as the Club Sports Running Fund. Tell me if you pay through the Foundation! It makes you a university donor!

Thanks to all twenty-four!


WHERE IS GERLINGER?
Gerlinger Hall is the old brick building near the corner of 15th and University Street. We meet at the corner of the building closest to Gerlinger Annex which is a much newer building. Both are next to the grass field. You'll see us!
FALL TERM WORKOUTS: WEEK #2…7AM ON TUESDAY?
*Monday, October 14, 3pm -- meet on Gerlinger field for aerobic run or field conditioning...plus abs, planks, barefoot strides.

*Tuesday, October 15: 3pm -- meet at Gerlinger field for a 12-minute warmup jog. Then meet at the center of the Pioneer Cemetery for a ladder workout at XC race pace …1:00, 2:00, 3:00 4:00, 4:00, 3:00, 2:00, 1:00 (that's 20 minutes at race pace) with 1-2 minutes jog-walk after each rep. Anyone want to do a 5:00 rep in the middle of it?

NOTE: alternative workout time on Tuesday is 7:00am at the center of the Pioneer Cemetery with your warmup run done! I'll be there…

PIONEER CEMETERY is right next to Gerlinger field!

*Wednesday, October 16: 3pm -- meet at Gerlinger for aerobic run or field conditioning...plus strides, abs, planks.

*Thursday, October 17: 3pm — meet at Gerlinger field for aerobic run or field conditioning...plus strides, abs, planks. How about a short tempo run, 10 minutes?

*Friday, October 18: 3pm — meet at Gerlinger for a relaxed, end-of-week run or field conditioning or a tempo run or hills in Hendricks Park to get ready for Crystal Springs?

*Saturday, October 19: 10am — Go for a run on the McKenzie River trail, or…on your own, do an exploring run.

*Sunday, October 20: Go long or take a nap, then consider studying. How about Eric's long run at 8am from the front of old Mac Court?


END OF FALL HALF-MARATHON (same as last week)
There's a half-marathon in Eugene on Sunday, November 24. Many of our Club runners have used it as an end-of-the-term goal. There are also cheaper 10km and 5km road races the same day. There's a course change because of bike path re-routing…

Link is here
ROAD RACES HERE (same as last week)
Check this link to road races in our local area

===========

Tom Heinonen

coach
---
Here's a link to this week's update
Click here for an archive of past updates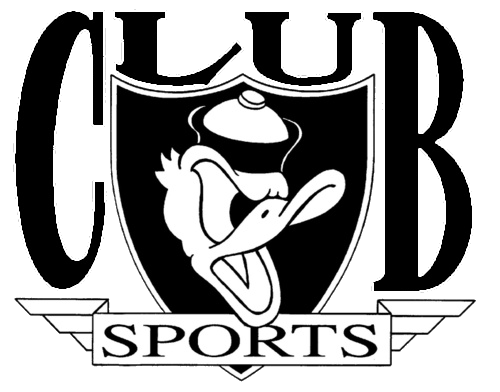 Who we are. What we do!

UO Running Club gives students the chance to get together to run, train and race. Most of our sessions are steady runs. A couple of days each week we offer harder training sessions (intervals, repetitions, hills, tempo runs, cruise intervals).

The club is coached by Tom Heinonen, a member of the US Track and Field and Cross Country Coaches Hall of Fame who coached the University of Oregon women for nearly three decades. In his time coaching the women, he transformed the team from a young program into an NCAA powerhouse. He retired in 2003 to start the club and has been coaching it since.

In the Fall, we compete in collegiate cross country races throughout Oregon, then finish our season at the NIRCA Championships, where we face other college clubs. In the Spring, we enter in collegiate track meets. Several of our runners earn the opportunity to race at Hayward Field each spring. There are road races throughout the year.

We have a wide range of talent and commitment levels, from recreational runners to All-Americans.

Club members receive an e-mailed workout schedule for the following week every Sunday. There is no fee to join the club.

All running sessions are optional. To join, just show up to one of the practices or contact one of us.

The Running Club is a great way to get together with students and to enjoy running!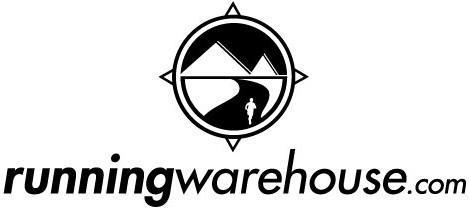 ******************************
'Starting a Running Club?
'Building Your Club?
Read this, a document written by our Club leaders!
******************************