Trots, gear, week #10
Hello, UO Running Club — (Sunday, November 28, 2021) Thanksgiving weekend produced some fast turkey trots. Did you run one? The Turkey Stuffer in Springfield brought out 759 runners and the Turkey Trot in Eugene had 847. That's 1606 combined! Our results are below.

We'll continue meeting at 3pm on school days through dead week and exam week. And Bob Williams and I can create a workout on the spot if you want one.

Now is a good time for recreational running. During the holiday break you can start a mileage buildup for the spring season. We'll have track meets beginning in March (ending in May) and Eugene Marathon weekend is April 30-May 1.


PAYMENTS FOR GEAR DUE MONDAY!
If you ordered a jacket or tee or hat, payment is due at practice (cash or check made out to "UO Running Club") by tomorrow, Monday, November 29th.

Thanks to Marika for the arrangements!

OUR THANKSGIVING RESULTS
Fast running on a traditional race day!

Turkey Stuffer —
3. Josh Gordon 16:01
15. Matt Barnhart 18:03 alumnus
18. Jake Willard 18:11 alumnus, 1:55 faster than his Club best
19. Renee Gordon 18:14 3rd woman
22. Caela Fenton 18:33 4th woman, PR, #6 on all-time Club list

Turkey Trot —
2. Abdiaziz Hussein 15:41, #16 on Club all-time list
5. Peter Stice 16:23 alumnus
20. Dennis Cox 18:53
24. Emma McEvoy 19:11 4th woman, #14 on all-time Club list

Complete results:

Stuffer —
https://eclecticedgeracing.overallraceresults.com/pages/event_summary/534/

Trot —
https://eclecticedgeracing.overallraceresults.com/pages/event_summary/535/

THANK YOU, VOLLEYBALL CREW
Thanks to all who volunteered for our volleyball crew this fall, from the first tournament in late August to the final match last Tuesday. Some of you worked several times. A few of you worked many times! And a couple of our alumni worked too.

Those nineteen matches earned our Club $1900.

And we keep getting invited back year after year.

Thank you all!


TRACK SEASON 2022: FIRST DRAFT
Fri, February 11 Husky Classic club mile Seattle (indoors)
[two vanloads…drive and race same day!]

Sat, March 12 Lane CC Open [probably open to many of our runners]

Fri-Sat, Apr 1-2 Hayward Premiere Hayward Field
[our fastest runners might qualify]

Fri-Sat, Apr 8-9 Titan Invitational (Distance Carnival Fri evening) Lane CC
[probably open to many of our runners]
" John Knight Twilight Western Oregon Monmouth
[an alternative to the meet at Lane]

Thur-Sat, Apr 21-23 Oregon Relays Hayward Field
[our fastest runners might qualify]

Fri-Sat, Apr 29-30 OSU High Performance Corvallis
[our fastest runners might qualify]

Fri, May 6 Oregon Twilight Hayward Field
[our fastest runners might qualify]
Sat, May 7 Portland Twilight Lewis & Clark
[many of our runners might qualify]


EUGENE MARATHON, HALF-MARATHON, 5KM
It's not too early to look forward to the biggest road races in Eugene! They are next spring, on Saturday, April 30, (5km) and Sunday, May 1, (Eugene Marathon and Half-Marathon). The Sunday races finish in Hayward Field! Here's the link:

https://www.eugenemarathon.com

In the 5km race, if you beat Flapjack (men) or Flapjill (women), you win a year's supply of Krusteaz pancake mix…


Online Sign-Up
All Club members, both returning and new, must sign up before actually running with the group. Here's the link:

https://uoregon.campuslabs.com/engage/submitter/form/start/491134

SPRINTERS ORGANIZING
Sprinters, contact Rob Fritz to see when athletes will be getting together for fall training.

Rob is at 208-473-1818 and robfritz2000@gmail.com. Rob is a junior who sprinted for Lakeridge High School and has two years of experience with the Club.

Be sure you do the sign up online before you run the first step with us. Details below.


NEW ONLINE METHOD TO PAY $50 TO BE IN CLUB
There is a NEW way to pay $50 online. Go to this link, click on "relaunch", then scroll down to Running Club:

https://ecommerce.uoregon.edu/select/2797355/7820428303105

Your first week of Club attendance will be free. After that it's $50 for the rest of the school year. What a bargain!

(We have a fundraising requirement to be a Club Sport. And every van which we drive to a meet in Oregon or a weekend excursion costs us about $100.)

Here's how you pay:

— Bring $50 cash to any workout, or
— Bring a check for $50 made out to "UO Running Club", or
— Go online to uorunning.com. In the upper right corner click on "donate", then "electronic donation". We are the Club Sports Running Fund. If you donate this way, please let me know. I don't have easy access to who donates this way.

These 57 people have already donated:

Josh Gordon, Renee Gordon, Connor Kerr, Caela Fenton, Owen Pugh, Thomas Brugnara, Jake Matyas, Marika Tammaru, Emmett Saulnier, Riley Farrell, Bretten Farrell, Anna Maré, Rex Zhao, Gwen Gray, Patrik Balazs, Cooper Kingsbury, Ben Switzman, Sean Recca, Leisl Benda,

Jack Evans, Alan Torres, Savanna Salmons, Paige Hazen, Champ Davis, Natalie Goddard, Donovan Smith, Mario Colasurdo, Maxwell Alford, Tristin Hoffman, Ellie Kobak, Lindsay Villano, Iris Duxbury, Abdiaziz Hussein, Lauren Hessel, Micah Bustamente, Aden Marines,

James Forkner, Brock Cottle, Hadley Dixon, Emma Gunn, Jack Feist, Yahir Olmos, Ailah Altemus, Juan Dante Muñoz Martinez, Ella Leeson, Scott Lambert, Josh Minkler, Luke Schwenker, Evan Secrist, Ben Schoonover, Sophia Somerscales, Wren Helzer, Waverly Wilson,
Miles Lehman-Winters, Mady Barth, Lance Casey, Emma Leland, Emma McEvoy, Dennis Cox, Olivia Weiss.
Thank you, one and all!

'See you on the field,

Tom Heinonen

coach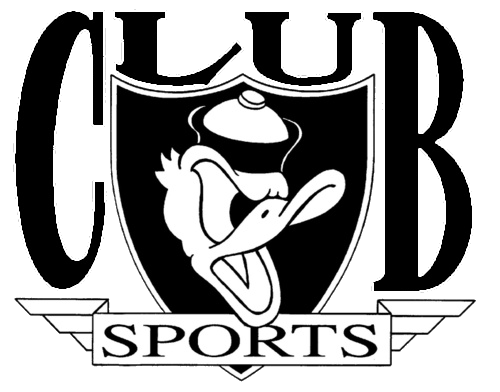 Who we are. What we do!

UO Running Club gives students the chance to get together to run, train and race. Most of our sessions are steady runs. A couple of days each week we offer harder training sessions (intervals, repetitions, hills, tempo runs, cruise intervals).

The club is coached by Tom Heinonen, a member of the US Track and Field and Cross Country Coaches Hall of Fame who coached the University of Oregon women for nearly three decades. In his time coaching the women, he transformed the team from a young program into an NCAA powerhouse. He retired in 2003 to start the club and has been coaching it since.

In the Fall, we compete in collegiate cross country races throughout Oregon, then finish our season at the NIRCA Championships, where we face other college clubs. In the Spring, we enter in collegiate track meets. Several of our runners earn the opportunity to race at Hayward Field each spring. There are road races throughout the year.

We have a wide range of talent and commitment levels, from recreational runners to All-Americans.

Club members receive an e-mailed workout schedule for the following week every Sunday. There is no fee to join the club.

All running sessions are optional. To join, just show up to one of the practices or contact one of us.

The Running Club is a great way to get together with students and to enjoy running!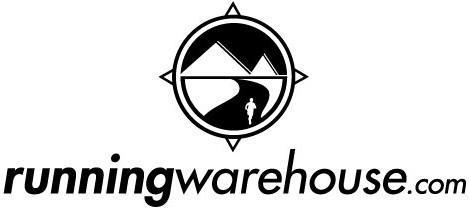 ******************************
'Starting a Running Club?
'Building Your Club?
Read this, a document written by our Club leaders!
******************************