Last races ... THE list is coming
Hello, UO Running Club — (Monday, June 5, 2023)

It's dead week! 'Just two weeks left of Running Cub this spring!

We'll meet this week and during exam week, then I'll take a week off during the week of graduation. This summer we'll have Monday-Wednesday-Friday runs from my house at 8am. Details later.

You should be in your rest phase now or your "recreational running" phase. You can start counting minutes or miles or monitoring your buildup on July 1st. Details later.

Three of our fastest guys raced in one last track meet this weekend. Details below!


THE LIST IS COMING
Yes, there is a Club All-Time Marks List. I started it in September of 2003 and have updated it weekly for the last twenty years. It has the best mark at every distance for every runner who has competed for the Running Club since 2003. It's a LONG list.

This week you'll get the track & field list first, then the road race list. There is no cross country list because courses vary so much in difficulty and true distance.

Corrections are welcome. heino@uoregon.edu

PORTLAND TRACK FESTIVAL RESULTS
Open 5000m (Saturday)
5. Emmett Saulnier 14:28.76 PR, #3 on Club all-time list

Open 1500m (Sunday)
31. Abdiaziz Hussein 4:02.61 7th in section 3

Seattle vs Portland 3000m Team Race
2. Owen Serricchio 8:22.13 PR, Club record
3. Emmett Saulnier 8:24.86 PR, #3 on Club all-time list

In the Team Race, women started 1:20 ahead of men. First 10 finishers from each city scored, Two women beat all of the men. Portland won the combined team total. Fun race!


SPRING TERM WORKOUTS: DEAD WEEK
Monday, June 5 — Friday, June 9: 3pm — Light run from IM field next to rec center.


END-OF-SEASON … NOW WHAT?
Some of you have trained pretty hard this spring! We've had a lot of success but regardless of how it went for you, after the intensity of a racing season, the next step is rest.

For every high there needs to be a low. Rest and regeneration are part of the training cycle.

Now is a good time to do some easy running…or resting…before you eventually start a mileage buildup this summer for cross country or road races next fall.

If you keep running, do it because you like it, not because you have to. Run for fun, for recreation, because it feels good!

You can run recreationally until the first of July, then start a buildup of mileage for the fall season. Beginning in August I'll suggest specific workouts with some quality running. The volume of that running will increase through August and September to be ready to start our cross country season (if you choose to) when you arrive on campus.

Now, rest or have fun with running! If you still want to race, here are four chances:


RACING OPPORTUNITIES (AND A CHANCE TO VOLUNTEER)
a)DONE! If you hope to race at the Portland Track Festival at Mt Hood CC on June 3-4, start here:
https://www.portlandtrack.com/ Click on "Register + Entry Standards".

b) Local road races are listed at:
https://eclecticedgeracing.com/

c) Butte to Butte, the famous Fourth of July 10km road race here in Eugene is at:
https://buttetobutte.com/

d) There will be five all-comers meets at Hayward Field this summer beginning in June! Kids ages 12 and under on Wednesdays. Teenagers and adults on Thursdays. The meets returning to Hayward Field is a BIG deal!

You can help me officiate the 7-8-9 year olds' long jump on Wednesdays. I've been doing this event since the mid-1970s! My wife has been working at the Wednesday meets since she was 12 years old.

If you want to compete, the Thursday meets have almost all events including a distance race (3000m or 5000m or two-mile or steeplechase). Details at:

https://www.oregontrackclub.com/summer-all-comers-meets
All-comers dates: June 21-22, June 28-29, July 12-13, July 19-20, August 2-3

'See you on the IM field!

Tom Heinonen

coach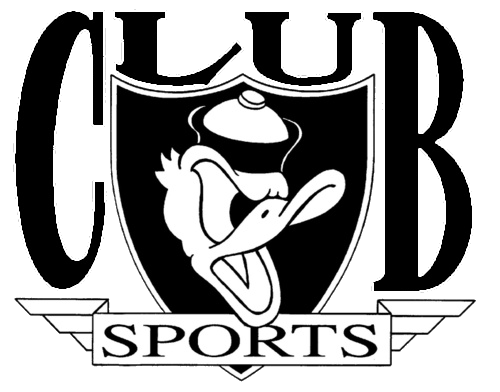 Who we are. What we do!

UO Running Club gives students the chance to get together to run, train and race. Most of our sessions are steady runs. A couple of days each week we offer harder training sessions (intervals, repetitions, hills, tempo runs, cruise intervals).

The club is coached by Tom Heinonen, a member of the US Track and Field and Cross Country Coaches Hall of Fame who coached the University of Oregon women for nearly three decades. In his time coaching the women, he transformed the team from a young program into an NCAA powerhouse. He retired in 2003 to start the club and has been coaching it since.

In the Fall, we compete in collegiate cross country races throughout Oregon, then finish our season at the NIRCA Championships, where we face other college clubs. In the Spring, we enter in collegiate track meets. Several of our runners earn the opportunity to race at Hayward Field each spring. There are road races throughout the year.

We have a wide range of talent and commitment levels, from recreational runners to All-Americans.

Club members receive an e-mailed workout schedule for the following week every Sunday. There is no fee to join the club.

All running sessions are optional. To join, just show up to one of the practices or contact one of us.

The Running Club is a great way to get together with students and to enjoy running!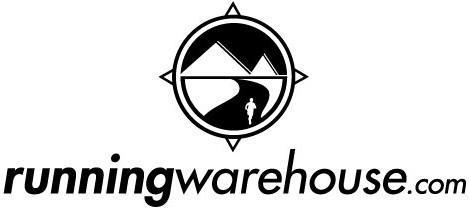 ******************************
'Starting a Running Club?
'Building Your Club?
Read this, a document written by our Club leaders!
******************************