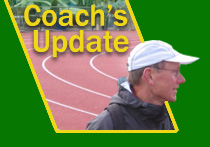 3-21-2015
Break! Work out? Mile at Hayward? Spring!


Time for spring break! No studying allowed! How many different athletic activities can you do before March 30? Watching NCAA basketball does not count.

If you actually want to train, there are sample workouts below for everyone!

Next term we have lots of track meets, good road races, the Eugene half and full marathons, and maybe a trip to the Oregon Coast. How about some weekend long runs? There will be three UO track meets at Hayward Field. They are great to watch...and some of you might get to race in them! There is a free mile race on Hayward Field next Saturday! NCAA and Pre Classic will be here too. And the state high school championships. Spring term in Eugene is spectacular!

Last Sunday some of our Club members and alumni raced in the Shamrock Run in Portland. They were good!

Shamrock 15km
10. Kevin Cave, alum, 50:42
14. Ryan Jones, 51:31
31. Josh Gordon, 54:24
40. Renee Gordon, 55:20, first female in field of 2961, broke PR and own Club record by 1:50!

5km
John Carley, alum, 25:38

Renee and John each won their weight in beer. Hmm.


If you plan to race in either track meet on the final Saturday of spring break, March 28, you must do your own meet entry online, and pay your entry fee. Go to www.directathletics.com. Click on "signup" and work your way from there.

I will not be at the Willamette Invitational or George Fox. You must enter these meets on your own and find transportation.

Entry deadlines:
Willamette Invitational — Mon, March 23, 5pm … extra step below!
George Fox/Rich Allen Invitational — Wed, March 25, 12noon

For the Willamette Invitational, there is an extra step getting a password from the meet director, so start your entry at least a day early!

Our next meet with transportation is at Linfield College in McMinnville at the end of the first week of spring term. It's the Jenn Boyam Memorial, a good meet for us!


Get your request in soon for a daytime track session on Tuesdays for spring term.

Email: heino@uoregon.edu or text 541-954-0263.


Who's running the Eugene Half or full Marathon on Mother's Day? Let's start our list!

Email: heino@uoregon.edu or text 541-954-0263.

There's a fun 5km race on Saturday, May 9. Beat the flapjack and win a year's supply of Krusteaz pancake mix. The marathon and half-marathon are on Sunday, May 10. entry info is at:

http://eugenemarathon.com/


This from the UO track office:

The Oregon Track and Field Team is hosting a free "Community Mile" run on the track at Hayward Field as a part of their Fan Fest on March 28. It's a rare opportunity to race on the legendary track where Olympic dreams are made. We will run three different heats, starting at approximately 11:30 AM.

Heat #1: Timed Mile for those runners 8 minutes or faster.

Heat #2: Timed Mile for those runners racing between 8 minutes and 15 minutes

Heat #3: Joggers/Walkers Mile for those not looking for a timed race.

Members of the Oregon Track and Field Team, including National Champions and All-Americans Edward Chereserek, Eric Jenkins, Johnny Gregorek, Daniel Winn, Maggie Schmaedick and Sarah Baxter, will help pace the mile at 5, 6, 7, 8, and 9 minute mile groups. Come run with members of the track and field team!

Pre-registration is preferred using this link: https://www.raceit.com/Register/?event=32416 or by visiting www.goducks.com/TFFanFest and printing a registration form.


This is a good week to train almost every day and maybe do a larger volume of work than you have recently, unless you need to REST.

Alternative training includes ice skating, snow-camping, wind-surfing, scuba diving, hang gliding, and hiking in back country.

Track freshmen, if you can work out with your high school team, that might be fun! For everyone else, here are some distance and middle-distance suggestions:

Do two hard days plus a long run. My first choices would be:

A) Cruise intervals -- 4-6 x 4:00 (lactate threshold) with just one minute of jogging between...do this off the track, on a soft surface if possible, or pavement if that's all you have. When you've finished and recovered for 5:00, stride 4-6 x twenty seconds with about a minute's rest.

B) Track workout...distance runners do more reps, middle distance runners do fewer, faster:

--Drills (listed below...but you should remember), 2 x 150m (relaxed stride)
--1-3 x 800m (negative split...second lap faster than first) with 400m jog-walk
--3-5 x 400m (cutdowns...each one faster than the previous) with 200-300 jog-walk
--3-5 x 200m (you decide...cutdowns? accelerations? float-fast-float?) with 200m jog-walk

C) Hilly run or hill reps, preferably not on pavement...20-30 minutes including recoveries, plus warm-up and cool-down.

D) Minute runs...12-16 x 1:00 (maybe 5km race pace) with just 30 seconds of jogging...do this on a soft surface if you can. Distance runners aim at 16, MDR's aim at 12. (Sprinters try for 4-5 with two minutes rest.)

If you want a pure distance track workout, do 5 x 1000m (5000m date pace) with 400m jog.

Other days should be relaxed, fun, aerobic runs or alternative training. Don't go crazy with mileage, but do one long run if you can.

Sprinters, here are some suggestions:

a) jog 8-10 minutes, drills, hurdle rollovers if the ground is dry.
--4 x 50m (relaxed stride, but each a little faster) walk back to the start.
--4 x 30m buildup to high speed, hold high speed for 30m, then ease out for 30m+. Walk 2:00 or more between reps. (These are "speed zones".)
--4 x 20-step accelerations from tall, leaning, falling start. Walk back.
--Optional: "Turnabouts" 5 x 50m (fast and relaxed) with just 30m slow-down, then turn around, jog back and go again immediately. This is a speed endurance set...it's hard! We haven't done this yet in 2015.)
--jog 5:00, stretch

b) jog -6-8 minutes, stretch.
--Jay Johnson's drills: for 50m -- skip forward with full arm circles, skip backward with arm circles, side run down and back with 360 degree arm circles, 5 x single leg squat followed by run-out, same on other leg, skip forward with horizontal arm swings ("windshield wipers"), skip backward same, 5 x wide-out jumps followed by run-out, 6 x speedskaters each side and run-out ("Ono's").
--Hurdle drills against wall or post. Remember those?
--Hurdle rollovers.
--5 x 50m with leaning-falling start...powerful, walk back
--6-8 x 100m on-the-minute...go as hard as you dare...this is an endurance set.
--20 lunges, alternating legs
--repeat any part of this workout if you wish.
--jog 5:00, stretch

c) jog 8-10 minutes, drills, hurdle rollovers, scorpions,
--3 x 50m relaxed, walk back
--4-6 x 200m (fast and relaxed) with 200m walk-jog
--jog 5:00, stretch
--4:00 of consecutive abs, planks, and "swim"

Drills:
child skip,
child skip with big arms,
side run,
three-step reach,
A skip,
B skip/paw,
carioca/grapevine,
three-step reach,
butt kicks, ankling, straight-leg run
eggbeater arms,
leg swings facing wall/fence,
leg swings next to wall.


Spring break is a great time to gather some addresses for fund-raising letters. Or you can break your piggybank and bring back a $25 donation to the Running Club!


After tomorrow's races…

Sat, March 28, Willamette Invitational, Salem
Sat, March 28, George Fox/Rich Allen Invitational, Newberg
Sat, March 28 FanFest Mile Hayward Field

Sat, April 4, Jenn Boyam Memorial, McMinnville

Fri, April 10 John Knight Twilight, Monmouth

Thur-Sat, Apr 16-18, Oregon Relays, Hayward Field
Fri-Sat, Apr 17-18, Lewis & Clark Invit, L & C

Thur, Apr 23, Titan Twilight, Lane CC

Fri, May 1, OSU High Performance, Corvallis

Fri, May 8, Oregon Twilight, Hayward Field
Sat, May 9, Linfield Open, McMinnville

Sun, May 17, Portland Twilight, L & C

===========

'See you,
Tom Heinonen
coach
---
← Previous item | Next item →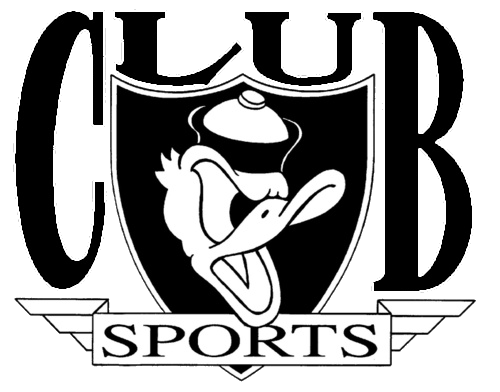 Who we are. What we do!

UO Running Club gives students the chance to get together to run, train and race. Most of our sessions are steady runs. A couple of days each week we offer harder training sessions (intervals, repetitions, hills, tempo runs, cruise intervals).

The club is coached by Tom Heinonen, a member of the US Track and Field and Cross Country Coaches Hall of Fame who coached the University of Oregon women for nearly three decades. In his time coaching the women, he transformed the team from a young program into an NCAA powerhouse. He retired in 2003 to start the club and has been coaching it since.

In the Fall, we compete in collegiate cross country races throughout Oregon, then finish our season at the NIRCA Championships, where we face other college clubs. In the Spring, we enter in collegiate track meets. Several of our runners earn the opportunity to race at Hayward Field each spring. There are road races throughout the year.

We have a wide range of talent and commitment levels, from recreational runners to All-Americans.

Club members receive an e-mailed workout schedule for the following week every Sunday. There is no fee to join the club.

All running sessions are optional. To join, just show up to one of the practices or contact one of us.

The Running Club is a great way to get together with students and to enjoy running!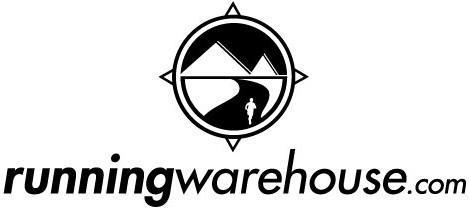 ******************************
'Starting a Running Club?
'Building Your Club?
Read this, a document written by our Club leaders!
******************************