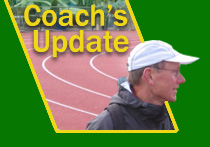 1-07-2017
Come back, build a snowman!


Can you get back to Eugene? Take care! It's snowing now but we had freezing rain earlier. Sunday it will warm up. Rain might wash the snow away before you get here!

On Monday, January 9, the first day of winter term, we'll start with 3:00pm workouts on school days, meeting on the intramural field as usual. We'll run mileage and strides for the first week and start doing some drills.

We'll add "hard day" workout times on Tuesdays, beginning on January 17. We can also have a hard day on Friday afternoons.

Then we'll start with a once-a-week track workout on January 24 (5:30pm at Hayward Field). Yes, we did get access to Hayward Field again this season.

For our sprint group, we'll have field conditioning this month in place of most aerobic runs. It's time! We hope to buy starting blocks.

Looking into the future, it appears that the whole stadium will be closed in the winter and spring of 2018 and 2019! We'll have to improvise…


We now have two good meets in March before the end of winter term! Changes since last message have asterisks** .

Friday, February 10
—Indoor club mile in Seattle

Saturday, March 4
—Willamette Opener in Salem

**Friday-Saturday, March 17-18 [new meet]
—Lane Preview, LCC in Eugene

Saturday, March 25
—Willamette Invitational in Salem … this is the first Saturday of spring break.

Saturday, April 1
—San Francisco Distance Carnival? Details to be worked out! Jenn Boyam at Linfield?
—this is the last weekend of spring break.

**Friday, April 7 [correct date]
—John Knight Twilight at Western Oregon

**late-April [CANCELLED!]
—Titan Twilight at Lane CC?

Friday-Saturday, April 28-29
—OSU High Performance

Thursday, May 4
—West Coast Invitational at Willamette

Friday, May 5
—Oregon Twilight at Hayward Field

Saturday, May 6
—Linfield Open in McMinnville

Saturday, May 13
—Portland Twilight at Lewis & Clark


Sat, Feb 4, Truffle Shuffle 2-mile and 4-mile, Alton Baker Park

Sat, Feb 11, Couples' Classic 5km, River Road Park, Eugene

Sun, Feb 26, Mardi Gras 5km, Oregon Wine Lab, Eugene

Sat, Mar 11, Run for the Shamrock 5km, 10km, Alton Baker Park

Fri, Mar 17, Lucky Clover 5km trail, 5km road, both! Dorris Ranch

Sun, Apr 9, Corvallis Half-marathon, Gill Coliseum

Sat, May 6, Eugene 5km, UO campus

Sun, May 7, Eugene Marathon/Half, Hayward Field

Sat, June 3, Newport Marathon, Newport OR on the coast

Mon, July 4, Butte to Butte 10km road , Eugene, point-to-point


We're already seventeen days past the winter solstice. Every day is a little longer! Still short, but longer.


Monday, January 9 through Friday, January 13: 3pm -- meet on the intramural field for an aerobic run or field conditioning...plus abs or planks. Strides? Remember any drills?

We meet rain or shine. Every session is optional.


Women lead men 17-13 among active Club members. Sixteen alumni and other friends have donated too! Here's our active list, in chronological order:

Nathan Case
Tia Hatton
Robert Pedersen
Mira Cohen
Olivia Dillon
Marin Fredrickson
Kaelen Recca
Emily Jones
Ryan Jones
Spencer Green
Kara Krnacik
August Howell
Seth Berdahl
Hannah Gaylord
Nick Rogozinski
Miriam Thielman
Andre Walker
Taylor Howat
Carter Christman
Dana Fry
Eric Beyerle
Rebecca Lee
Nora Sawyer
Liv Kaupang
Dillon Murphy
Veronica Blackwell
Renee and Josh Gordon
Richard Liao
Tanya Jones

Thank you, all!

The Running Club may seem free and easy, but it's not free. Every van costs $100.

I want each of you to donate $50 for the whole school year to the Club. We take cash and checks made out to "UO Running Club".

Another way to donate is online through our website. If you or your family wants to donate, go to www.uorunning.com. On the banner at the top, click on "donate". If you or they donate that way, please let me know! I'll add you to the list above! That donation goes through the UO Foundation to us, but I don't find out about it soon.

If you wish to write fund-raising letters instead, we have the wording of the letter. We have stamps and stationery. You provide the names and addresses. Our international students may send emails instead. I will provide the wording. You can change it as you wish.

==========

'See you,
Tom Heinonen
coach

---
← Previous item | Next item →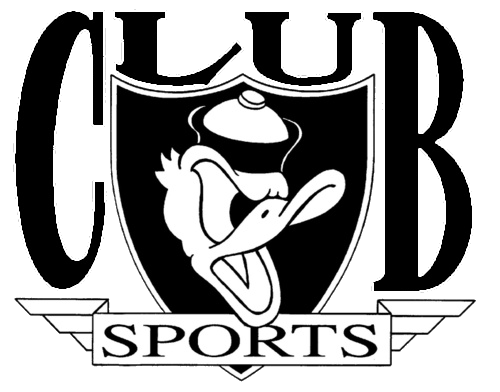 Who we are. What we do!

UO Running Club gives students the chance to get together to run, train and race. Most of our sessions are steady runs. A couple of days each week we offer harder training sessions (intervals, repetitions, hills, tempo runs, cruise intervals).

The club is coached by Tom Heinonen, a member of the US Track and Field and Cross Country Coaches Hall of Fame who coached the University of Oregon women for nearly three decades. In his time coaching the women, he transformed the team from a young program into an NCAA powerhouse. He retired in 2003 to start the club and has been coaching it since.

In the Fall, we compete in collegiate cross country races throughout Oregon, then finish our season at the NIRCA Championships, where we face other college clubs. In the Spring, we enter in collegiate track meets. Several of our runners earn the opportunity to race at Hayward Field each spring. There are road races throughout the year.

We have a wide range of talent and commitment levels, from recreational runners to All-Americans.

Club members receive an e-mailed workout schedule for the following week every Sunday. There is no fee to join the club.

All running sessions are optional. To join, just show up to one of the practices or contact one of us.

The Running Club is a great way to get together with students and to enjoy running!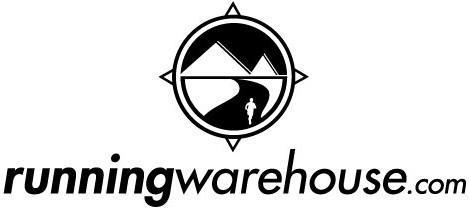 ******************************
'Starting a Running Club?
'Building Your Club?
Read this, a document written by our Club leaders!
******************************