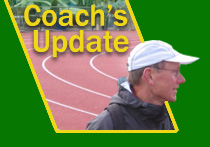 9-28-2014
Willy due now. Where meet? When? Soon!

It's the beginning, finally! Welcome newcomers and welcome back veterans. Our first school day workout will be on Monday, September 29, at 3pm on the intramural field across 15th Avenue from the Living Learning Center.

If it's raining on Monday afternoon, we will NOT be able to get to our usual spot under the overhang of the rec center. There's still a construction fence there. So…be ready to get wet and have whatever you bring with you to get wet. Be warned! There are lockers in the rec center where you can stow your gear with locks provided there.

Entries for next Saturday's big cross country meet at Willamette are due NOW! I must finish our entries by 11am on Monday. Details below.

Kyle Krahenbuhl and Martina Miller, our student coordinators, will have racing singlets at workout everyday this week. They cost $25, cash or check made out to "UO Running Club".

'Not racing cross country this fall? I'll have a local road race schedule for you next week.

The OTC Monthly run is a 5km road race for $5! It's Thursday, October 9, just a 15-minute jog away from campus.

If you want to aim at a long race at the end of fall term, how about a half marathon? The EWEB Run to Stay Warm half marathon and 10km and 5km races are all on Sunday, November 23. And they're cheap! Details here:

http://eclecticedgeracing.com/EWEB_Run_To_Stay_Warm.html

'Not racing at all? That's okay too! Come and run. You're going to like our Club.


My deadline is Monday at 11am.

The cross country race is the Willamette Invitational in Salem, OR, on the morning of Saturday, October 4. We provide van transportation. You pay a $10 entry fee by race day.

Both the women's and men's races will have 200+ runners, mostly from junior colleges, NAIA schools and clubs including some experienced post-collegians. Women's race is 5km. Men's is 8km, a first for most freshmen!

Enter now by emailing me at heino@uoregon.edu or texting me at 541-954-0263.

These people are already entered:

Michi Achilles
Lacey Aley
Robyn Brigham
Brittany Day
Carolyn Gilchreise
Alison Goodwin
Jacque Greazzo
Taylor Howat
Emily Jones
Megan Kupres
Martina Miller
Kara Rawlings
Nora Sawyer
Nora Willauer

Matt Auer
Scott Davis
Alex Foote
Josh Gordon
Mike Matuszak
Evan Pardi
Brandon Sov
Jared Steele
Andre Walker


*Monday, September 29: 3pm -- meet on the intramural field for aerobic run or field conditioning...plus abs, planks, barefoot strides.

*Tuesday, September 30: …two choices for "hard day"…

8:00am with warmup run done…meet at the Masonic Cemetery at 25th and University Street (straight south from the EMU ten blocks to the end of University Street).

3:00pm…meet on the intramural field for jog to Masonic Cemetery…

Workout is 4-6 runs to the top of the Masonic Cemetery hill. Then a jog to the other cemetery, Pioneer Cemetery across from McArthur Court, for 4 x 300m grass strides. Too morbid? Halloween isn't that far away.

*Wednesday, October 1: 3pm -- meet on the intramural field for aerobic run or field conditioning...plus strides, abs, planks.

*Thursday, October 2 : 3pm — meet on the intramural field for aerobic run or field conditioning...plus strides, abs, planks…before the football game at 7:30pm.

*Friday, October 3: 3pm — meet on the intramural field for:

a) pre-race warmup
b) relaxed, end-of-week run...strides, abs, planks?
c) field conditioning
d) tempo run or cruise intervals on Pre's Trail
e) none of the above

*Saturday, October 4: Race at the Willamette Invitational, or…on your own, go for an exploring run.

*Sunday, October 5: Go long or take a nap, then contemplate studying. Someone might organize long runs.

Weekdays, we meet on the intramural field at the north end near 15th Avenue. If it's dry, we'll be near the Bowerman Building. If it's rainy, sorry, same place!


Rui Yong Soh broke his own Club record in the half marathon, running 1:07:52 for second place behind Craig Leon in the Rogue Run in Medford last Sunday. Renee Gordon was third in the women's race in 1:20:17, faster than all our women's Club times ever, except her own record.

Josh Gordon was the men's winner of the 10km in 37:56 although Bridget Franek actually got there first in 37:29 and Josh had to start more than three minutes late. And there's more to it than that!


My wife Janet is in Kenya for another month. That means I walk or run with our dog Copper twice a day everyday. If anyone wants to take Copper for a walk or run any day (morning, afternoon or evening), let me know!

Pick a day and time and confirm with me…

heino@uoregon.edu or text/call me at 541-954-0263.

Copper is an eight-year old Australian Shepherd who thinks he's much younger.


Sat, October 4 Willamette Invitational Salem (Bush Park)

Sat, October 11 Mike Hodges Invitational Clackamas CC, Oregon City

Sat, October 18 Lewis & Clark Invitational McIver Park, Estacada

Sat, October 25 NIRCA Pacific Regional Crystal Springs, Belmont CA

Sat, November 15 NIRCA Nationals East Lansing, Michigan


A few newcomers have struggled with what to call me! Let's keep it simple. Just call me "Tom". I'll call you by your first name too, as soon as I connect name and face.

==========

'See you,
Tom Heinonen
coach

---
← Previous item | Next item →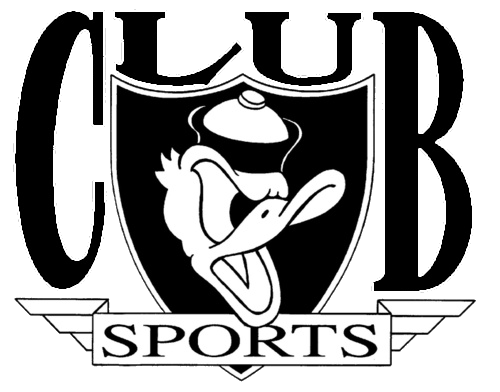 Who we are. What we do!

UO Running Club gives students the chance to get together to run, train and race. Most of our sessions are steady runs. A couple of days each week we offer harder training sessions (intervals, repetitions, hills, tempo runs, cruise intervals).

The club is coached by Tom Heinonen, a member of the US Track and Field and Cross Country Coaches Hall of Fame who coached the University of Oregon women for nearly three decades. In his time coaching the women, he transformed the team from a young program into an NCAA powerhouse. He retired in 2003 to start the club and has been coaching it since.

In the Fall, we compete in collegiate cross country races throughout Oregon, then finish our season at the NIRCA Championships, where we face other college clubs. In the Spring, we enter in collegiate track meets. Several of our runners earn the opportunity to race at Hayward Field each spring. There are road races throughout the year.

We have a wide range of talent and commitment levels, from recreational runners to All-Americans.

Club members receive an e-mailed workout schedule for the following week every Sunday. There is no fee to join the club.

All running sessions are optional. To join, just show up to one of the practices or contact one of us.

The Running Club is a great way to get together with students and to enjoy running!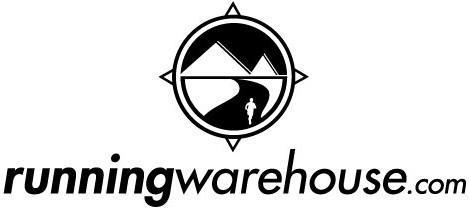 ******************************
'Starting a Running Club?
'Building Your Club?
Read this, a document written by our Club leaders!
******************************