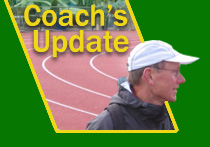 4-23-2018
Busy weekend ... you?


Hello, UO Running Club — (Sunday, April 22, 2018)

Congratulations to Dana Fry and Robert Pedersen who survived the wicked headwind, rain, and cold at the Boston Marathon last Monday morning! Robert ran 2:45:33 and Dana did 3:21:24. Ask them what it was like!

Next weekend is one of our biggest of the year...

—Intramural track and field meet is Friday at Hayward Field.
—OSU High Performance meet on Friday and Saturday in Corvallis.
—Flapjack 5km (Eugene marathon 5km) on campus Saturday morning.
—Eugene Marathon and Half-Marathon on Sunday at 7am.

Details including the discount codes, below...

Thanks to your great volunteerism at the Oregon Relays last weekend (45+ volunteers), we got a major donation from the meet organizers, our biggest payday ever during spring term. Thanks again to all who helped! And thanks, Magda, for organizing.

Twenty of our athletes competed yesterday at the Cougar Open at Canby High School. We got the stick around in the men's 4x100 relay and got some PRs in the 1500m. It was good!



Drivers? Have you signed up yet to "save the Club" and become a certified van driver? No pressure...it's only the future of the Running Club. Check your email for Jake Willard's message on April 3. And follow through!

Please?



The IM track meet is next Friday at 5pm at Hayward Field. Register with your UO ID card at 4:30pm there. It's free!

Details from the intramural office:

"Each event starts when the previous event ends so there is no set time. Keep the order of events in mind when choosing your events at check-in."

TRACK EVENTS in order:
3000m
400m
100m
Jogger/Predicted Mile
4x400m
800m
4x100m
1500m

FIELD EVENTS: (yes!)
High Jump, Long Jump, and Shot Put will begin at the start of the meet (5pm).
Triple Jump starts when Long jump ends.

Tom's view:
It's a glorified time trial, so have fun with it. For distance runners, it's your only chance all season to run a 3000m. If a lot of you run it, it'll be a great chance to run fast! And it's right at the beginning of the meet.

I'll be in Corvallis on Friday announcing the High Performance meet, so we need one or two of you to TIME ALL OF OUR RUNNERS! The intramural officials have been notoriously bad. Help!



Next weekend!

There are three races on Eugene Marathon weekend: the marathon, half marathon, and 5km. In the 5km, if you beat the flapjack, you win a year's supply of Krusteaz pancake mix.

Races are on Sunday, April 29 (5km on April 28). Go to: http://www.eugenemarathon.com/

The code for the $10 discount: UORUNCLUB18
Code for $5 discount for 5km flapjack race: UORUNCLUB185K



This is a pretty high-powered meet next Friday and Saturday in Corvallis. It's mostly NCAA Division I. I've already nominated these Club members:

Ryan Jones 5000m
Carter Christman 5000m
Seth Berdahl 5000m
August Howell 5000m
Evan Day 5000m
Alex Smith 800m

The 1500m, steeplechase, and 5000m are on Friday evening after 7pm. Everything else is on Saturday after 1pm.
We'll know who gets in by Wednesday evening. If you want me to nominate you, text me at 541-954-0263, or email .

Entry would be free because I'm announcing. We have a van.



100m
Mason Williams 11.79 (wind +0.3mps) SB = season best
Thorin Haussecker 11.89 (wind +0.3mps)

200m
Kylie Storm 28.66 (+1.5mps) PR

Thorin Haussecker 23.79w (+2.3mps)
Mason Williams 24.11 (+1.9mps) SB

4x100m Relay
Adam Sha, Nick Jebousek, Thorin Haussecker, Mason Williams 46.98

400m
Kylie Storm 1:07.43

Adam Sha 55.19
Nick Jebousek 55.69

800m
Ryan Jones 2:03.20
Evan Day 2:05.49

1500m
Magda van Leeuwen 5:16.32 SB

Carter Christman 4:01.56 PR, #15 on Club all-time list
Alex Smith 4:05.06 PR
Ryan Jones 4:06.60
Carlos Perez 4:08.07 PR
August Howell 4:10.05 PR
Evan Day 4:11.30
Wolf Seifer 4:17.23
Jake Bromham 4:25.27
Lucas Hamilton 4:27.14
Ben Rakestraw 4:32.48
Daniel Centeno 4:39.91 PR
Vadim Pelavin 4:45.65
Jake Willard 4:54.08
Mark Wang 5:00.92 SB
Justin Gallegos 6:24.76 PR

5000m
Callista Hunt 20:08.92

Complete results at:
https://www.athletic.net/TrackAndField/meet/320325/results



*Monday, April 23: 3pm -- meet on the intramural field for an aerobic run or field conditioning...plus abs or planks. Strides?

*Tuesday, April 24: No 3pm run.

5:30pm — meet at Hayward Field for track workout...meet us with your warmup run done:

We might have to wait again if UO sprinters are still working out…

**Bring lighter shoes or spikes**

Distance and middle-distance runners: The "One is good" workout…
1-2 x 150m (float 50, fast 50, float 50) jog back to start
1-2 x 800m (quality) 400m jog-walk
1-2 x 400m (quality) 500m jog-walk
1-2 x 300m (yup...quality) 400m jog-walk
1-2 x 200m (fast and relaxed) 250m jog-walk
1-2 x 150m (float, fast, float) 250m jog-walk
1-2 x 100m (relaxed stride from middle of curve to mid-straight)

Alternative...relaxed 800m or 400m repeats with short rest

Sprinters:
4 x 50m (relaxed stride...jog into it) walk back
1 x 200m (high quality) 5:00+ rest
Choice:
relay hand offs for 4 x 100m, or pick one --
a) 6 x 100m on the minute...start one every minute, or
b) 2 x 300m (high quality) with 5:00 rest, or
c) 4 x 40m thru the speed zone...(30m buildup, 40m high quality, 30m ease out) walk back

*Wednesday, April 25: 3pm -- meet on the intramural field for an aerobic run or field conditioning...plus abs or planks.

*Thursday, April 26: 3pm -- meet on the IM field for an aerobic run or field conditioning...plus abs or planks. How about a short lactate threshold run?

*Friday, April 27: 3pm — meet on the IM field for an aerobic run. Or compete at the intramural track & field meet at 5pm. Registration at 4:30pm…bring your UO ID!

Or, race at OSU High Performance…
Or, pre-race warmup for the Flapjack 5km tomorrow

*Saturday, April 28: Race at OSU, or beat the Flapjack, or a pre-race warmup for tomorrow's long one!

*Sunday, April 29: Eugene Marathon and Half-Marathon!

We meet rain or shine. Every session is optional.



Friday, April 27
—UO Intramural track meet, 5-7pm, Hayward Field, free.
Registration by 4:30pm at Hayward Field with your UO ID.
This is ultra-relaxed, a glorified time trial. Sprint races will be hand-timed, and maybe started with a whistle. No starting blocks! Club runners may participate but cannot win the coveted "Intramural Champion" tee-shirt. Longest race is usually 3000m…some people have actually run pretty fast in this event.

Friday-Saturday, April 27-28
—OSU High Performance, Corvallis
This meet gets more competitive each year, so is harder to get into each year. Steeple, 1500m and 5000m are Friday night. Every other running event is Saturday afternoon. Fee is cheap; I'm announcing.
The Flapjack 5km road race here in Eugene is Saturday morning. The marathon and half are on Sunday.

Friday, May 4
—Oregon Twilight at Hayward Field
Only chance for a real meet at Hayward. Competition is strong, but spotty. Some events are canceled due to lack of entrants. It's the week before Pac-12, so UO only wants to have the events they need. No 3000m listed.
There often are lanes available in the sprint events! Sometimes there is a 4x100. We actually won it one year when the other two teams dropped the baton!
If you get in, there is NO entry fee. There is a B section listed in the men's and women's 1500m. Every other event has just one section (although sometimes they add a second section late in the week!).

Saturday, May 5
—Linfield Open, McMinnville
This can be our "outlet' meet if the Oregon Twilight doesn't serve our needs. Last year the fields were good and deep! This meet can be the last race of the season for many of our runners. We'll need drivers…

Saturday, May 12
—Portland Twilight at Lewis & Clark
This can be a great final meet for our fastest runners.



Race details at: http://www.eclecticedgeracing.com/race-calendar.html or
http://www.eugenemarathon.com/

Sat, Apr 28, Eugene 5km, UO campus
Sun, Apr 29, Eugene Marathon/Half, next to Hayward Field
Sat, June 2, Newport Marathon, Newport OR, on the coast
Wed, July 4, Butte to Butte 10km road, Eugene, point-to-point

There are lots of other road races locally! Check the Eclectic Edge site above.

'See you,
Grandpa Tom
coach
---
← Previous item | Next item →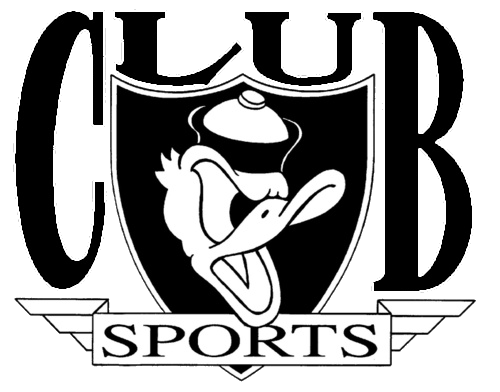 Who we are. What we do!

UO Running Club gives students the chance to get together to run, train and race. Most of our sessions are steady runs. A couple of days each week we offer harder training sessions (intervals, repetitions, hills, tempo runs, cruise intervals).

The club is coached by Tom Heinonen, a member of the US Track and Field and Cross Country Coaches Hall of Fame who coached the University of Oregon women for nearly three decades. In his time coaching the women, he transformed the team from a young program into an NCAA powerhouse. He retired in 2003 to start the club and has been coaching it since.

In the Fall, we compete in collegiate cross country races throughout Oregon, then finish our season at the NIRCA Championships, where we face other college clubs. In the Spring, we enter in collegiate track meets. Several of our runners earn the opportunity to race at Hayward Field each spring. There are road races throughout the year.

We have a wide range of talent and commitment levels, from recreational runners to All-Americans.

Club members receive an e-mailed workout schedule for the following week every Sunday. There is no fee to join the club.

All running sessions are optional. To join, just show up to one of the practices or contact one of us.

The Running Club is a great way to get together with students and to enjoy running!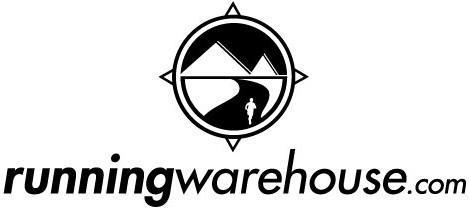 ******************************
'Starting a Running Club?
'Building Your Club?
Read this, a document written by our Club leaders!
******************************