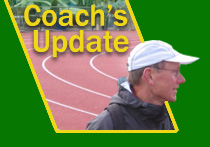 11-16-2014
Pier done. Escrip done. EWEB+25 next.


We raced well today in cold, sunny weather on a nasty course at Pier Park in Portland. Our men and women both beat most of the teams we faced. And we visited Powell's Books, slid on the ice on top of Council Crest (and got great views of Mt. Hood, Mt. St. Helens and even saw Mt. Rainier) and we made a stop at the famed Mennonite Bakery on the way home tonight. A great trip which included six of our international students!

EWEB races are next. Three distances, your choice. Next Sunday!

Escip is done. Thanks to our twenty volunteers.

Club men are catching up…we now have five women who have donated or written letters and five men too. Double digits.

I've emailed or written 30 of our alums and special friends in the last two weeks and so far 16 have said they would donate or already had. Thank you!

'Wanna know who is actually in the Running Club? Our fall roster is printed on our website at www.uorunning.com.


The final road races of our fall season are next Sunday, November 23: the EWEB Run-to-Stay-Warm half-marathon ($45), 10km ($30), and 5km ($20). They all start near the EWEB fountain on the bike path near the DeFazio footbridge, across from Alton Baker Park. It's less than two miles from campus.

Enter yourself here by Saturday, Nov. 22:
http://eclecticedgeracing.com/EWEB_Run_To_Stay_Warm.html

No race day registration.

8:30am - Kids 400 meter dash
9:00am - Half Marathon
9:15am - 10km & 5km


Five women and now five men!

We now have ten Club members who have either written letters or donated $25:

Sarah Stubblefield
Alison Goodwin
Emily Jones
Erin Collins
Dillon Vibes
Brittany Day
Matt Parker
Scott Davis
Brandon Sov
Mike Matuszak

Thank you!

Can you contribute to our Running Club? Either donate $25 or write fundraising letters.

We ask EVERYONE to do one of two things: mail fundraising letters to friends and family, or personally donate $50 (now just $25!) to the Club. Sending the letters yields more money for us, but we recognize that some of you can't or won't do that. So, we ask you to donate $25 to the Club instead.

To send letters, contact one of our two student leaders:

Kyle Krahenbuhl kkrahenb@uoregon.edu or text 303-818-3767
Martina Miller mmiller7@uoregon.edu or text 907-209-7903

We provide the text of the letter. You can alter it anyway you want, to make it more personal. We'll help you print the letters on Club Sports letterhead stationery. You provide the names and addresses. We provide the stamps too! I'll write thank-you notes to your donors, or you can.

Letter writing is our single biggest fundraiser every year. You can be part of it! Or, you can donate $25 (cash or check made out to "UO Running Club").


Women (76 finishers) …2nd of four complete teams in open division —
12. Renee Gordon, 23:51 (Team Run Eugene)
17. Louise Laursen, 24:37
20. Angelin Figueroa, 25:03
22. Rebecca Scheer, 25:36
25. Emily Jones, 25:51
27. Brittany Day, 26:00
44. Martina Miller, 27:49
46. Nora Sawyer, 28:02
48. Sara Stubblefield, 28:06
49. Joelle Bruckert-Frisk, 28:18

Men (132 finishers) 3rd of eight complete teams in open division—
27. Andre Walker, 27:35
35. Mike Matuszak, 28:02
46. Josh Gordon, 28:27 (Bowerrman TC)
53. Scott Davis, 29:20
61. Matt Auer, 30:24
76. Clay Wilkes, 31:18
81. Niklas Vockert, 31:42
82. Ruben Macias, 31:49
89. Connor Shimamoto, 32:05
118. Alexis Ringot, 37:37

Alums —
6. Rob McLauchlan, 26:13, 17. Kevin Cave, 27:00, 77. Ryan Jones, 31:19

Complete results at: http://redlizardrunning.com/xc/2014XC4


Construction has stalled completely on the gate at 15th Avenue, so we have moved our 3pm meeting spot to the field at 18th and Agate. 'See you there!

…No morning workouts on Tuesday for the rest of fall term.

*Monday through Friday, November 17-21: 3pm -- meet on the field at 18th and Agate for aerobic run...plus abs, planks, barefoot strides.

Maybe a short tempo run to get ready for Sunday's road races?

*Saturday, November 22: On your own, a pre-race warmup.

*Sunday, November 16: Race your favorite distance at the EWEB Run to Stay Warm! 5km? 10km? Half marathon?


Here are the 20 people who signed up for eScrip. Thank you!

Daniel Van Cleave
Sarah Stubblefield
Alison Goodwin
Emma Decker
Martina Miller
Scott Davis
Alex Foote
Brandon Sov
Alexis Ringot
Niklas Vockert
Taylor Howat
Christopher Thompson
Emily Jones
Dillon Vibes
Joelle Bruckert-Frisk
Charlie Hodgman
Mike Matuszak
Romaine Soh
Cereescia Sandoval
Nora Sawyer

And thanks to Kyle Krahenbuhl for organizing, counting and cajoling.


November —
Sun, 23 EWEB Run To Stay Warm Eugene 13.1M, 10K, 5K
Thur, 27 Turkey Trot Eugene Eugene 4M, 2M
Thur, 27 Turkey Stuffer Springfield 5K

December —
Sat, 06 Jingle Bells Run Eugene 12K, 8K, 5K
Sat, 13 Frozen Trail Runfest Eugene 50K, 15M, 9M, 5K
Sat, 20 Eugene Holiday Half & Hustle Eugene 13.1M, 10K, 5K

Information on all these races:
http://eclecticedgeracing.com/Race_Calendar.html


Early on Tuesday, November 18, Eugene will find out if it won the bid for the 2019 World Track & Field Championships. It would mean 32,000 seats at Hayward Field which currently has 10,500 and had about 20,000 for the 2012 Olympic Trials.

==========

'See you,
Tom Heinonen
coach
---
← Previous item | Next item →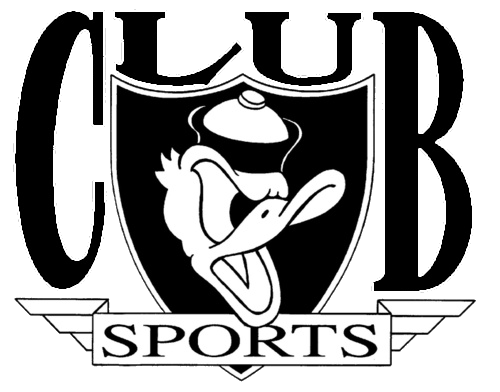 Who we are. What we do!

UO Running Club gives students the chance to get together to run, train and race. Most of our sessions are steady runs. A couple of days each week we offer harder training sessions (intervals, repetitions, hills, tempo runs, cruise intervals).

The club is coached by Tom Heinonen, a member of the US Track and Field and Cross Country Coaches Hall of Fame who coached the University of Oregon women for nearly three decades. In his time coaching the women, he transformed the team from a young program into an NCAA powerhouse. He retired in 2003 to start the club and has been coaching it since.

In the Fall, we compete in collegiate cross country races throughout Oregon, then finish our season at the NIRCA Championships, where we face other college clubs. In the Spring, we enter in collegiate track meets. Several of our runners earn the opportunity to race at Hayward Field each spring. There are road races throughout the year.

We have a wide range of talent and commitment levels, from recreational runners to All-Americans.

Club members receive an e-mailed workout schedule for the following week every Sunday. There is no fee to join the club.

All running sessions are optional. To join, just show up to one of the practices or contact one of us.

The Running Club is a great way to get together with students and to enjoy running!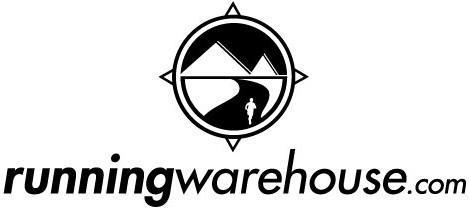 ******************************
'Starting a Running Club?
'Building Your Club?
Read this, a document written by our Club leaders!
******************************