Exam week runs? Yes!
Hello, UO Running Club — (Sunday, December 4, 2022) We'll meet everyday during exam week, at 3pm on the IM field. Come by for a run or to say goodbye! If you're getting antsy to do more than easy runs, it's fine to add relaxed strides at the end of your run or to do a short lactate threshold session (tempo run or cruise intervals). Fun! I'll send you workout suggestions next weekend for the four-week holiday break. We will not meet during the break. School starts again on Monday, January 9. Our volleyball "ball crew" season is over, finishing with three matches in the NCAA tournament. this weekend. At least 28 of our Club members volunteered for matches this fall. Your work raised $1500 for the Club. Thank you!
FALL TERM WORKOUTS: EXAM WEEK
Monday through Friday, December 5-9, 3pm — meet on intramural field next to the side of the rec center for relaxed, aerobic runs. You decide where to go, how far to run. Afterward: Strides? Planks? Abs? Frisbee? Then, a four-week holiday break!
WE'RE UP TO FORTY-NINE CLUB RUNNERS WHO HAVE PAID.
Your first week of Club attendance is free. After that it's $50 for the rest of the school year. What a bargain!

Here is who has paid, according to my imperfect records:

Patrik Balazs, Adrian Bayu Aji, Thomas Brugnara, Lance Casey, Sam Clarke, Seb Daniels, Henry Domnarski, Kelsey Eiesland, Charlie Ells, Katarina Erickson, Jack Evans, Eleanor Foster, Miles Freightman, Cole Henry, Carson Houchen, Cooper Kingsbury, Scott Lambert,

Riana Lancaster, Henry Law, Ella Leeson, Ramon Liamzon, Azaria Long, Kellan Murakami, Carter Phillips, Lesli Ramirez, Emmett Saulnier, Luke Schwenker, Evan Secrist, Dillin Siembieda, Charlie Townes, Lindsay Villano, Ryan Wright, and Sophie Biegel, Hana Mazur, and Hudson Spears. …and Nathan Vandehey, Julie Nguyen, Hannah Lewack, Kart Sharma, Alex Aeschliman, Josh Gordon, Renee Gordon, Chris Walker, and Oliver Murgian Hedger,Caden Weigel, Quinn Wilcox, Noora Azadvari, Makani Buckley, Henry Axon

If you paid in cash or online and I don't have you on the list, let me know! Thank you

Here's how you pay:

— Bring $50 cash to any workout, or a check for $50 made out to "UO Running Club", or

— Two ways for electronic payment:

Go online to
https://ecommerce.uoregon.edu/order_form/emucs-club-sports-member-dues, or

b) Go online to uorunning.com, our Running Club website. In the upper right corner click on "donate", then "electronic donation". We are the Club Sports Running Fund. You become a "donor" to the U of O Foundation.

If you donate online, please let me know.


REQUIRED ONLINE SIGN-UP FOR RUNNING CLUB
You must complete this sign-up before you run with the Club whether you are a new or returning member! Most of you have done this. Thank you!

Registration Club Members 2022-23:
https://uoregon.campuslabs.com/engage/submitter/form/start/551773
'See you,

Tom Heinonen

coach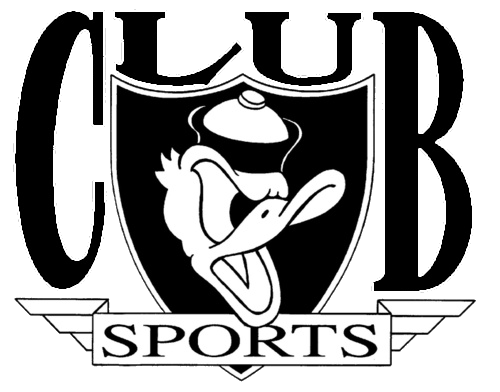 Who we are. What we do!

UO Running Club gives students the chance to get together to run, train and race. Most of our sessions are steady runs. A couple of days each week we offer harder training sessions (intervals, repetitions, hills, tempo runs, cruise intervals).

The club is coached by Tom Heinonen, a member of the US Track and Field and Cross Country Coaches Hall of Fame who coached the University of Oregon women for nearly three decades. In his time coaching the women, he transformed the team from a young program into an NCAA powerhouse. He retired in 2003 to start the club and has been coaching it since.

In the Fall, we compete in collegiate cross country races throughout Oregon, then finish our season at the NIRCA Championships, where we face other college clubs. In the Spring, we enter in collegiate track meets. Several of our runners earn the opportunity to race at Hayward Field each spring. There are road races throughout the year.

We have a wide range of talent and commitment levels, from recreational runners to All-Americans.

Club members receive an e-mailed workout schedule for the following week every Sunday. There is no fee to join the club.

All running sessions are optional. To join, just show up to one of the practices or contact one of us.

The Running Club is a great way to get together with students and to enjoy running!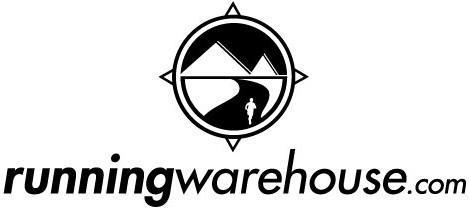 ******************************
'Starting a Running Club?
'Building Your Club?
Read this, a document written by our Club leaders!
******************************