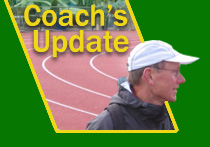 7-25-2016
Dropback or Plateau? Volleyball crew? You?


We had a new crew of long jump officials last week at the kids' all-comers meet at Hayward Field: Emily Jones, Jake Willard, Mikayla Cruz-Nicklas and Ryan Jones, plus Veronica Blackwell who worked last week too. Thank you!

Next weekend we'll see if Vin Lananna's new "city vs city" track meet is successful: Teams representing Philadelphia, San Francisco, New York and Portland will square off in a scored meet on Friday night. It'll be on ESPN. I'll be camping at the Oregon coast.

Have you started building your mileage base yet? It's time! The plateau plan? Dropback plan? Your choice. I'll give you some faster running to do beginning in August.

Our first attempt at a cross country schedule is below. We won't do all the listed races. And we have to find an October weekend for our McKenzie River day trip!

Volleyball is less than a month away. If you are in Eugene in August or early September, we might ask you for help on the ball crew! It's really fun. Read below..

We'll just meet Monday through Wednesday this week for morning runs in Eugene.

The kids' all comers meet is on Wednesday again this week, but the meet for athletes ages 13 and over is on Tuesday, not Thursday (because of City vs City on Friday night).


Training theorists say that in your training buildup you shouldn't increase by more than 10% of your previous weekly total. Five miles per week is probably safe, as long as you are willing to take a lighter week when you feel tired.

Training guru Jack Daniels, who visited us a couple of years ago, suggests holding a mileage level for three weeks, then bumping it up by the number of running sessions you do per week! So, if you have been doing 40 miles per week in six sessions (a total of six training runs in the week), then you can add six miles to your weekly total. Maintain it for three weeks, then go up again.

That plateau method will probably work with just two weeks at any mileage level, but be careful! Rest and easier weeks can really help you if you're feeling tired!

You want training theory? Which one is right for you?

1) the plateau plan
2) the drop-back plan
3) the blow-up plan. Uh-oh.
4) the down-the-drain plan. Dang.
5) the I-forgot-to-train plan. Ouch!


I hope you pick #1) or #2) above!

Some of you count miles, some of you don't. This is the time of year when most runners preparing for cross country do easy-paced, steady runs in gradually increasing amounts.

These runs establish an aerobic base, build muscular endurance, and toughen connective tissue (tendons, ligaments, cartilage). The intensity stays low as the volume increases.

If you're starting your buildup of volume, and you want to count weekly miles, here are two ways to progress:

Plateau method: 30-30-35-35-41-41-48-48-56-56
—It's a gradual increase, but with plateaus to "consolidate your gains" and be sure that you're ready for the next step up. Jack Daniels suggests three-week plateaus, with slightly bigger jumps. I'd say two-week plateaus with smaller jumps.

Dropback method: 30-36-42-36-42-49-42-49-57-49
--You build up two weeks then drop back for one week. The progress seems slow but the chance of being hurt or worn out is small.

There are nine weeks until fall term starts on September 26 and sixteen weeks until NIRCA Nationals in cross country.

Can you accumulate a slightly greater volume of running this summer than you've done before?

You can build from whatever volume you are doing now to some amount that, for you, is a lot. Hit your high mileage in early or mid-September. Get some work done, and arrive in the fall feeling that you're well prepared...ready to do hard days twice a week in late September, and a long run on the weekend.

But don't be a slave to mileage! There is virtue in rest. And it's better to not risk a blowup. If you get five or six days in week a week exactly as you want them, that's a pretty high success ratio. It's better to get to Eugene in the fall healthy and ready, than to have gone over the edge by pushing too hard.

Plan to arrive here in the fall ready to start a season. I'll give you sample workouts later this summer so that you can build up to full workouts by late September. It's too soon now, though.

If you have specific questions now, email me at .


We'll meet at 8am Monday, July 25, through Wednesday, July 27, at my house.

Newcomers who are in town for IntroDucktion are more than welcome to join, but I know that your schedule will be pretty filled.

I live at 1012 E. 21st Avenue. From the dorms and Hayward Field go south on Agate Street to 21st Avenue. Turn right and go five blocks to the corner of 21st and Harris. I live at the corner. If you can't find it, phone me at 541-954-0263.

As usual, I'll ride my bike while you go for an easy, aerobic run. Fun!


We welcome one more newcomer for next fall!

Taylor Rezell
taylor.rezell4@gmail.com
frosh, Sheldon HS, Eugene

And our first twelve…
Carter Christman, carterxman@gmail.com, frosh, Tesoro HS, Rancho Santa Margarita CA
Justin Gallegos, justing411@gmail.com, frosh, Hart HS, Santa Clarita CA
Jessica Sumner, 4jessicasumner@gmail.com
Madeline Volk, madelinevolk17@gmail.com, frosh, St. Mary's, Medford

Nick Rogozinski, nrogo98@gmail.com, frosh, Rancho Buena Vista HS, Vista CA
Ben Rakestraw, brakestr@uoregon.edu, frosh, Winnetka IL
Denton Wright, denton.blu.wright@gmail.com, frosh, Bend HS
Stephen Medlar , stephenmedlar@hotmail.com, Ph.D. student, Univ. of Georgia

Rennie Kendrick, rennie.kendrick@gmail.com, frosh, Grant HS, Portland
Jonathan Breckheimer, eednob@yahoo.com, frosh, Stillwater MN
Marin Fredrickson , mnfredrickson@gmail.com, frosh, Minnehaha Academy, Minneapolis MN
Nicole Mowery, nicolemmowery@gmail.com, frosh, South Eugene HS
Welcome, all!


This is information from early July…

Do you plan to do any strides this week? It would be a good idea. Fun, too!

July is the time to start your training buildup if you plan to run cross country in the fall. There is lots of time, so there is no rush. Most of you already have been running recreationally for several weeks.

Do you know how many miles or minutes you ran last week? Try to run five miles farther this week…that's 6-9 more minutes most days. Or, you can do a week that feels about the same, but add one more run sometime during the week.

I'd like all of you to do gradual increases in volume during July and August. Each week doesn't need to be more than the previous. You can increase for two or three weeks, then take a light week for recovery.

Don't try to run faster. Just run a little farther, but not everyday. Build your aerobic base now. I'll suggest some faster running for you later this summer.

If you want to do relaxed strides on a soft surface occasionally after a run, that's fine. Not hard strides...relaxed strides...flowing, feeling good. If you have a good, grassy surface, run some of them barefooted. Synthetic fields are great for summertime barefoot strides! Five or six is just right for now.

If you have access to your high school team or any club, feel free to run with them! They might be trying to get ready for a season which starts several weeks before ours, though, so be thoughtful. Just tag along and enjoy their company. If you run with your high school team, maybe you can add wisdom as a returning alum.

It is nine weeks until school starts! That's a long time. So, start your buildup slowly.

'Need a progressive method from an expert to build your miles? Scroll to the last section below!

Sprinters, stay active. Enjoy your time away from running. Find a sport. Find a team this summer and play!


NIRCA Nationals are in Hershey, Pennsylvania, on Saturday, November 12.

NIRCA is our national governing body, the National Intercollegiate Running Club Association. There is a Pacific regional at Stanford (actually at Crystal Springs in Belmont CA) on Saturday, October 29. We must send some runners to that regional meet in order to send a team to Nationals.

This fall we probably will host a meet again in early October as an alternative for our individual runners who can't to go to the Pacific regional. Every runner who wants to go to Nationals must run in a NIRCA "qualifying" meet. Our meet and the Pacific regional are the two opportunities. I pick our top runners, based on the season's performances, who have run in one of the "qualifying" races.

NIRCA Nationals will cost us about $10,000 for 13-15 people to go on a four-day trip to Pennsylvania.

I'll give you details about our season as intercollegiate teams publish their schedules.


Here are our possibilities:

Sat, Sept 3, OSU Invitational, Avery Park

Fri, Sept 9, Ash Creek Preserve, Western Oregon Univ, Monmouth

Fri, Sept 16 Dellinger Invitational Springfield CC

Sat, Oct 1, Willamette Invitational , Bush Park, Salem

Sat, Oct 8, "Oregon Club Invitational" Amazon Trail
3 miles for men and women at 9am? Probably just a tempo run.

Sat, Oct 15, Lewis & Clark Invitational, McIver Park, Estacada
Sat, Oct 15, George Fox/Wes Cook Invit., Willamette Mission State Park

Sat, Oct 22?? Beaver Classic, Avery Park, Corvallis (date not firm yet)

Sat, Oct 29, NIRCA Pacific Regionals, Crystal Springs, Belmont CA

Sat, Nov 12, NIRCA Nationals, Hershey PA


We are the ball crew for the UO women's volleyball team. The matches are in Matt Knight Arena…they're fun, exciting, and each match earns $100 for our Club. It takes six of us to work each match. We can use 1-2 newbies each night…you'll be a veteran by the time the evening is over!

We chase balls during the warmups for 40 minutes. During the match we retrieve game balls, roll them along the sidelines, and have a ball ready to toss to the server for the next point. It's a really fun challenge! You might get to mop the floor too.

I send an email before each weekend's matches or tournament. The first six of us to sign up for each night get the spots!


Next Wednesday, July 27, the Running Club will officiate the 7-8-9 year olds' long jump again at Hayward Field. Can you help me? No experience needed…you'll get it! We start at 5:30pm and usually get done just after 7pm.

Email me at heino@uoregon.edu or text me at 541-954-0263.


The all-comers meets are at Hayward Field, kids on Wednesdays, teenagers and grown-ups THIS WEEK on Thursday. Meets are cheap, low-key, fun! There's a joggers' mile in the Tuesday meet. It's a hoot! The link:

http://www.runnerspace.com/OTCAll-comers

=========

'See you,
Tom Heinonen
coa
---
← Previous item | Next item →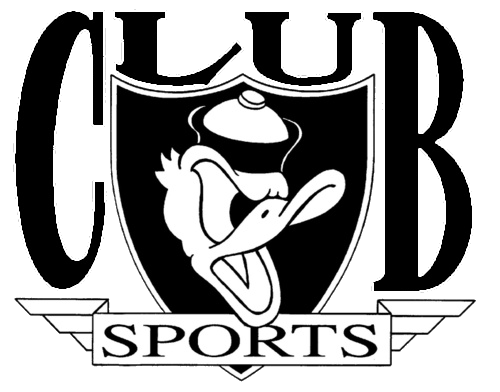 Who we are. What we do!

UO Running Club gives students the chance to get together to run, train and race. Most of our sessions are steady runs. A couple of days each week we offer harder training sessions (intervals, repetitions, hills, tempo runs, cruise intervals).

The club is coached by Tom Heinonen, a member of the US Track and Field and Cross Country Coaches Hall of Fame who coached the University of Oregon women for nearly three decades. In his time coaching the women, he transformed the team from a young program into an NCAA powerhouse. He retired in 2003 to start the club and has been coaching it since.

In the Fall, we compete in collegiate cross country races throughout Oregon, then finish our season at the NIRCA Championships, where we face other college clubs. In the Spring, we enter in collegiate track meets. Several of our runners earn the opportunity to race at Hayward Field each spring. There are road races throughout the year.

We have a wide range of talent and commitment levels, from recreational runners to All-Americans.

Club members receive an e-mailed workout schedule for the following week every Sunday. There is no fee to join the club.

All running sessions are optional. To join, just show up to one of the practices or contact one of us.

The Running Club is a great way to get together with students and to enjoy running!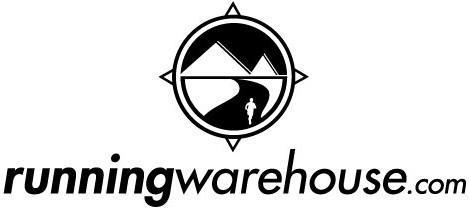 ******************************
'Starting a Running Club?
'Building Your Club?
Read this, a document written by our Club leaders!
******************************