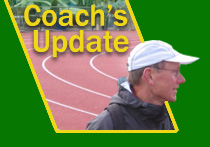 5-17-2016
That's the season! Runs continue...


Our track and field season is over! We had some superlative performances on both Thursday at Willamette and Sunday at Lewis & Clark. Read about them below.

Martina Miller and Rebecca Scheer will send you a message about our Club barbecue/potluck which is next Sunday afternoon, May 22, at the home of Jeffrey Newmark and Beau Armstrong. Details coming!

Rebecca reports that the weekend trip to the Coast included massive amounts of Símores and good runs on the beach.

Our Tuesday night track workouts are over. Weíll meet every school day at 3pm through the last day of final exams. ĎLots of easy running from here until the end of the term.

Did we break Club records on the track and in the field? Yes!


Monday, May 16 through Friday, May 20: 3pm -- meet on the intramural field for an aerobic run plus abs/planks and strides

Saturday, May 21 and Sunday, May 22: On your own, have fun running!

(Weekdays we meet on the intramural field. If itís sunny, weíll be next to Hayward Field. If itís rainy, weíll meet under the overhang of the rec center near the pool. Leave your bags in the the locker room. We meet rain or shine. Every session is optional.)


Lots of fulfilling performances at the end of the seasonÖ


óWest Coast Invitational, Willamette U., Thursday, May 12:

Menís 100m
2 Sasaki, Taku 11.09 +1.3mps SB, Club record
4 Fauss, Daniel 11.72 +1.3

Womenís 100m
5 Yokota, Alaska 14.11 +1.0 SB

Menís 200m
3 Fauss, Daniel 23.87 +0.1 #8 on Club all-time list

Menís 400m
2 Rashada, Ahmad 52.01 #5 on Club all-time list
3 Inoue, Hiroaki 54.46 SB

Womenís 400m
7 Peters, Sydney 1:04.55 #8 on Club all-time list
8 James, Pieper 1:05.81 Are these times reversed?

Menís 800m
7 Walker, Andre 1:55.66 PR, #6 on Club all-time list

Womenís 800m
4 Jones, Emily 2:22.90 PR, #3 on Club all-time list

Menís 1500m
17 Martuccio, Leir 4:13.51 PR
18 Gordon, Josh 4:14.81 SB
20 Smith, Justin 4:21.04
21 Davis, Scott 4:22.60
22 Trinidad, Miles 4:32.29

Womenís 1500m
11 Sawyer, Nora 5:07.34 PR

Menís 5000m
12 Howell, August 15:18.43 PR, #11 on Club all-time list

Womenís Steeplechase
5 Fry, Dana 12:01.68 Club record


óPortland Twilight, Lewis & Clark, Sunday, May 15:

Menís 100m
2. Taku Sasaki, 11.18 +0.7mps

Menís 400m
5. Ahmad Rashada, 52.18 section winner

Menís Triple Jump
1. Kevin Luyamba, 12.54m (41í1.75Ē) #2 on Club all-time list
2. Hiroaki Inoue, 12.52m (41í1Ē)

Masters 1500m
4. Josh Gordon, 4:14.77 SB

Menís 5000m
22. Seth Berdahl, 15:08.33 PR, #8 on Club all-time list


Some of our lists are long and deep. Others are short. Regardless, each new Club record makes our all-time list even better at the top! New Club records this season:

Menís 100m: Aaron Smet 11.35, Taku Sasaki 11.16, Taku Sasaki 11.09
Womenís 100m Hurdles: Alaska Yokota 17.37
Menís 4x100m relay: Ahmad Rashada, Aaron Smet, Daniel Fauss, Taku Sasaki 43.14
Menís 200m: Aaron Smet 23.10
Menís 400m Hurdles: Ahmad Rashada 56.95
Womenís 3000m Steeplechase: Dana Fry 12:01.68
Menís Long Jump: Hiroaki Inoue 6.46m (21í1.5Ē)
Menís Triple Jump: Hiroaki Inoue 13.03 (42í9Ē)

Iíll email a complete all-time list soonÖ

===========

ĎSee you on the IM field,
Tom Heinonen
coach
---
← Previous item | Next item →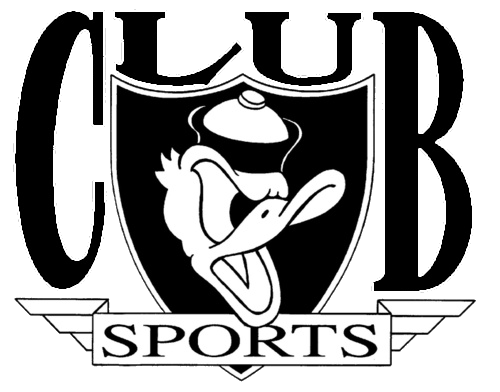 Who we are. What we do!

UO Running Club gives students the chance to get together to run, train and race. Most of our sessions are steady runs. A couple of days each week we offer harder training sessions (intervals, repetitions, hills, tempo runs, cruise intervals).

The club is coached by Tom Heinonen, a member of the US Track and Field and Cross Country Coaches Hall of Fame who coached the University of Oregon women for nearly three decades. In his time coaching the women, he transformed the team from a young program into an NCAA powerhouse. He retired in 2003 to start the club and has been coaching it since.

In the Fall, we compete in collegiate cross country races throughout Oregon, then finish our season at the NIRCA Championships, where we face other college clubs. In the Spring, we enter in collegiate track meets. Several of our runners earn the opportunity to race at Hayward Field each spring. There are road races throughout the year.

We have a wide range of talent and commitment levels, from recreational runners to All-Americans.

Club members receive an e-mailed workout schedule for the following week every Sunday. There is no fee to join the club.

All running sessions are optional. To join, just show up to one of the practices or contact one of us.

The Running Club is a great way to get together with students and to enjoy running!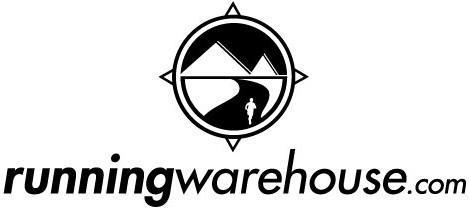 ******************************
'Starting a Running Club?
'Building Your Club?
Read this, a document written by our Club leaders!
******************************