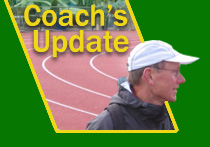 11-06-2017
One more "hard day Tuesday"


Hello, UO Club runners— (Sunday, November 5, 2017)

Did you turn your clocks back last night? 'Get everywhere an hour early today?

We're just days away from sending our top cross country runners to NIRCA Nationals in East Lansing, Michigan! To those of you who will drive them to the Eugene airport on Thursday at 3:45am, an early thank you.

Our fund-raising has picked up. We have 26 active Club members who've already donated $50 as well as six alumni who have pledged or donated. It's time for more!

The EWEB half-marathon is just two weeks away now. There are 5km and 10km road races the same day. And the NXN community 5km race at Glendoveer golf course in Portland is on December 5. We'll take one or two van loads!

One more "hard day" this fall…

I'll have an itinerary for NIRCA by Tuesday.



5km in Pioneer Cemetery on Halloween afternoon:

Ben Schoonover, 2nd 18:51
Olivia Ogard, 1st female 20:27
Natalie Mosman 23:50 in a long black dress
Sarah Stubblefield 24:37
Robyn Metcalfe 28:04 immediately after Club workout



It's time to collect your annual $50 dues for the Running Club, cash or check made out to "UO Running Club". The alternative is for you to write fund-raising letters to friends and family. Now is the time!

So far we have donations from:

Jack Rising
Caela Fenton
Cecilie Hansen
Anna Geffen
Champ Davis
Dana Fry
Ben Schoonover
Marin Fredrickson
Magda van Leeuwen
Jake Bromham
Callista Hunt
Johan Ghillebert
Eric Beyerle
Matt McCausland
Tucker Engle
Robert Pedersen
Ryan Jones
August Howell
Carter Christman
Seth Berdahl
Josh Franckowiak
Johan Ghillebert
Ben Rakestraw
Jason Bibeau
Jake Willard
Jessie Gregson-Williams

You?



*Monday, November 6: 3pm -- meet on the intramural field for aerobic run or field conditioning...plus abs, planks, barefoot strides.

*Tuesday, November 7: Choices for final "hard day" of the fall season:

7:30am — meet at Washburn Park on Agate Street between 20th and 21st
for 4 short uphill/sidehill/downhill loops on the grass. Then jog to Pioneer Cemetery at 18th and University Street for 4 x 300m strides, or

12:45pm — meet at Washburn Park for same workout, or

3:00pm — meet on the intramural field for a 12-15 minute warmup run to Washburn Park for same workout.

*Wednesday, November 8: 3pm -- meet on the intramural field for aerobic run or field conditioning...plus strides, abs, planks.

*Thursday, November 9: 3:45am departure from the front of the rec center or…

3pm — meet on the intramural field for aerobic run or field conditioning...plus strides, abs, planks. How about a tempo run (10-15 minutes …longer?) or cruise intervals?

*Friday, November 10: 3pm — meet on the intramural field for choice: relaxed, end-of-week run plus strides, abs, planks…or pre-race warmup in Michigan.

*Saturday, November 11: Race at NIRCA Nationals … or an exploring run on your own.

*Sunday, November 12: Short run, medium run, or a longish run…or fly back to Eugene!



Sat, Nov 11, NIRCA Nationals, East Lansing, Michigan

Sat, Dec 2, NXN community race, 5km, Glendoveer Golf Course, Portland, 12:34pm



Sun, Nov 19, EWEB Run to Stay Warm Half-Marathon, 5km, 10km, EWEB Plaza 9am

Information at: http://www.eclecticedgeracing.com/race-calendar.html

'See you,
Tom
---
← Previous item | Next item →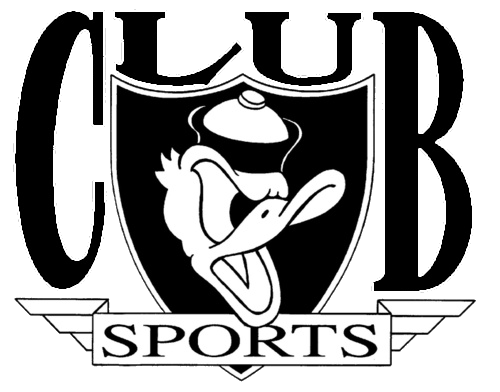 Who we are. What we do!

UO Running Club gives students the chance to get together to run, train and race. Most of our sessions are steady runs. A couple of days each week we offer harder training sessions (intervals, repetitions, hills, tempo runs, cruise intervals).

The club is coached by Tom Heinonen, a member of the US Track and Field and Cross Country Coaches Hall of Fame who coached the University of Oregon women for nearly three decades. In his time coaching the women, he transformed the team from a young program into an NCAA powerhouse. He retired in 2003 to start the club and has been coaching it since.

In the Fall, we compete in collegiate cross country races throughout Oregon, then finish our season at the NIRCA Championships, where we face other college clubs. In the Spring, we enter in collegiate track meets. Several of our runners earn the opportunity to race at Hayward Field each spring. There are road races throughout the year.

We have a wide range of talent and commitment levels, from recreational runners to All-Americans.

Club members receive an e-mailed workout schedule for the following week every Sunday. There is no fee to join the club.

All running sessions are optional. To join, just show up to one of the practices or contact one of us.

The Running Club is a great way to get together with students and to enjoy running!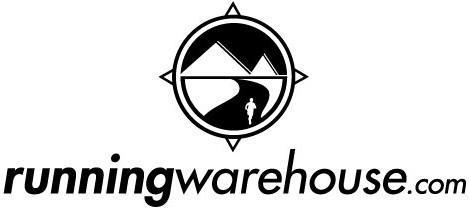 ******************************
'Starting a Running Club?
'Building Your Club?
Read this, a document written by our Club leaders!
******************************