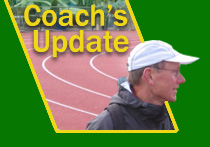 5-08-2018
Big weekend!


Hey there, UO Running Club — (Sunday, May 6, 2018)

We took nine athletes to Linfield on Saturday to pretty much wrap up our track season. Weather was good and so were the marks! Tonight I'll nominate our fastest runners for the Portland Twilight, which is next Saturday, May 12, at Lewis & Clark.

Road mile? At OSU? Read below!

We'll keep meeting through the end of exam week. Our final track workout will be this Tuesday at 5:30pm. It appears that we won't be on Hayward Field again for at least two years!

Our student coordinators are working on the date for a year-ending BBQ. And it appears we have a chance for an overnight at the Oregon Coast on June 2-3. Details soon!

Cecilie is coming back in June…



Miles Rouches of the OSU Running Club wants us to know about their road mile on May 19. Check the details here:

http://www.eclecticedgeracing.com/osu-s-fastest-mile.html

You would be on your own entering and for transportation. It looks like fun!



If we have no drivers, we don't travel.

Have you signed up yet to "save the Club" and become a certified van driver? No pressure…it's only the future of the Running Club. Check your email for Jake Willard's message on April 3. And follow through!

Please?



*Monday, May 7: 3pm -- meet on the intramural field for an aerobic run or field conditioning...plus abs or planks. Strides?

*Tuesday, May 8: No 3pm run.

5:30pm — meet at Hayward Field for track workout...meet us with your warmup run done:

We might have to wait again if UO sprinters are still working out…

**Bring lighter shoes or spikes**
Distance runners and middle distance runners:
400m (fast and smooth) 400m jog-walk
300m (same) 300m jog-walk
200m (same) 200m+ jog-walk
100m (same)
optional lactate threshold run on IM field…2 laps

Alternative...relaxed 400m repeats with 100m jog

Sprinters:
Relaxed strides from posture reset:
30m, 40m, 50m, 60m …walk back
200m (fast and relaxed)
150m (50m fast, 50m float, 50m fast)

*Wednesday, May 9: 3pm -- meet on the intramural field for an aerobic run or field conditioning...plus abs or planks.

*Thursday, May 10: 3pm -- meet on the IM field for an aerobic run or field conditioning...plus abs or planks. How about a short lactate threshold run?

*Friday, May 11: 3pm — meet on the IM field for an aerobic run. Or, pre-race warmup for the Portland Twilight meet.

*Saturday, May 12: Race at Lewis & Clark …or an easy run.

*Sunday, May 13: Recovery run or day off!

We meet rain or shine. Every session is optional.



Sunny, warm, calm …good! Alex Smith moved up to #5 on the Club 800m list with a PR 1:53.56!

100m —
Mason Williams, 11.90 (-0.7mps) 2nd in his race

100m Hurdles —
Kylie Storm, 17.96 (-0.5mps) 2nd in her race

200m —
Kylie Storm, 29.82 (0.0mps)

Anthony Gutrick, 23.61 (+1.7) 16th place of 34 finishers
Mason Williams, 23.96 (+0.0) SB, 2nd in his race

400m —
Anthony Gutrick, 53.88

800m —
Alex Smith, 1:53.56 PR, 4th in fastest section, #5 on Club all-time list

1500m —
Magda van Leeuwen, 5:19.13

Ryan Jones, 4:05.24 4th in fastest section
Robert Pedersen, 4:05.88 PR, first race since Boston Marathon, 4th in fastest section
Vadim Pelavin, 4:33.29 SB
Mark Wang, 5:17.55

Complete results at:
http://golinfieldwildcats.com/documents/2018/5/5//Linfield_Open_2018_Results.pdf



Race details at: http://www.eclecticedgeracing.com/race-calendar.html

Sat, June 2, Newport Marathon, Newport OR, on the coast
Wed, July 4, Butte to Butte 10km road, Eugene, point-to-point

There are lots of other road races locally! Check the Eclectic Edge site above.

'See you,
Grandpa Tom
coach
---
← Previous item | Next item →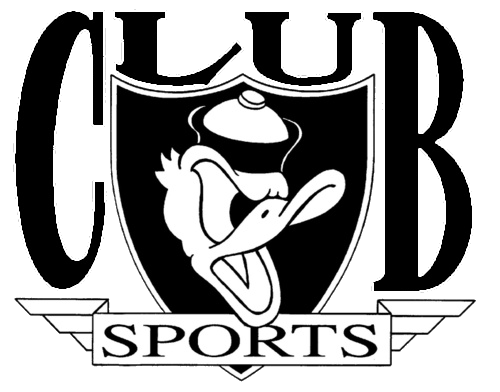 Who we are. What we do!

UO Running Club gives students the chance to get together to run, train and race. Most of our sessions are steady runs. A couple of days each week we offer harder training sessions (intervals, repetitions, hills, tempo runs, cruise intervals).

The club is coached by Tom Heinonen, a member of the US Track and Field and Cross Country Coaches Hall of Fame who coached the University of Oregon women for nearly three decades. In his time coaching the women, he transformed the team from a young program into an NCAA powerhouse. He retired in 2003 to start the club and has been coaching it since.

In the Fall, we compete in collegiate cross country races throughout Oregon, then finish our season at the NIRCA Championships, where we face other college clubs. In the Spring, we enter in collegiate track meets. Several of our runners earn the opportunity to race at Hayward Field each spring. There are road races throughout the year.

We have a wide range of talent and commitment levels, from recreational runners to All-Americans.

Club members receive an e-mailed workout schedule for the following week every Sunday. There is no fee to join the club.

All running sessions are optional. To join, just show up to one of the practices or contact one of us.

The Running Club is a great way to get together with students and to enjoy running!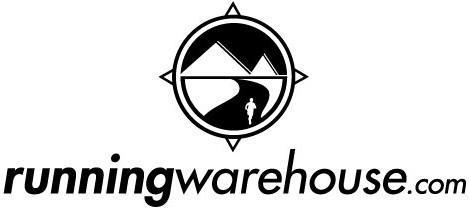 ******************************
'Starting a Running Club?
'Building Your Club?
Read this, a document written by our Club leaders!
******************************