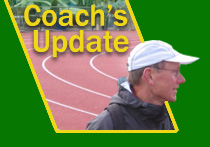 8-20-2018
Train. Ball crew. Hole in the ground.


More training suggestions are below. Our cross country schedule is pretty firm now. Only the possible dual with the OSU club is still uncertain. Several of the meets are before school starts. We can run partial teams.

We've added newcomers steadily all summer. Welcome all!

Hayward Field excavation continues now seven days a week as they prepare to start construction before the rainy season. Some of the track has been cut away but most of it is still there as a driveway for trucks…lots and lots of trucks! There are street sweepers on 18th Avenue often to keep the dust and dirt down from all the trucks and to clean up the rock which flies out of the trucks into the bike lane! The sidelines of the intramural fields have been chopped away and one corner of the square track is blocked off. Today there is a hole in the southwest corner of Hayward which is at least ten feet deep.

We have all our volleyball crew volunteers for tonight. The six-team tournament is Friday-Saturday, August 31-September 1. We'll need your help…and we'll make money for the Club!

Have you signed up online for Running Club yet?

===========



It's a very quick sign up. 'Gotta do it to run with the Club.

1. Go to: https://orgsync.com/login/university-of-oregon and log in with your Duck ID
2. Search "Running Club" and go to the home page
3. Click "Join Now" in the right hand corner
4. Click the subtitle "Forms"
5. Select: REGISTRATION-Club Members 2018-2019
6. Begin form.

Newcomers, you get your Duck ID at IntroDucktion. Returnees, did you get another email reminder from Shawn Rubino this week? 'Time to sign!

===========



We've got to be up-to-speed by August 31 to work a six-match tournament! Schedule is below. Help! It's a big commitment and $600 payday for Running Club! You?

The UO volleyball coaching staff wants us back for another season as the ball crew. Duties? Our ball crew retrieves balls during warmup. During the match we retrieve balls and roll them along the sideline so that we have a ball at either end of the court at the end of each point.

It's a great fund raiser for the Running Club...and it's fun!

Five or six people make a full crew for each match. We can do it with four. We can have one or two newcomers for each match. We'll teach you what to do!

If you'd like to help during the tournament, let me know by emailing or texting me at 541-954-0263.

Tournament schedule:
Friday, August 31 —
—11am (10:15am arrival) Long Beach State vs Arkansas-Pine Bluff
—1pm (12:15pm arrival) UO vs Utah Valley
—6pm (5:15pm arrival) Arkansas-Pine Bluff vs Utah Valley
—8pm (7:15pm arrival) UO vs Long Beach State

Saturday, September 1 —
—11am (10:15am arrival) Utah Valley vs Long Beach State
—1pm (12:15pm arrival) UO vs Arkansas-Pine Bluff

Note: UO football game vs Bowling Green is at 5pm.

Help! I'll work all six matches, but need help.

============



We'll have summer runs this week Monday through Friday (August 20 through 24) at 8am from my house at 1012 E. 21st Avenue, on the corner of 21st and Harris.

You run and I'll ride my bike.

From campus, go south on Agate to 21st Avenue, turn right and go five blocks to Harris.

=============



We have five weeks until school starts and twelve until NIRCA nationals in cross country. If you've been doing aerobic runs, and you've done the three previous weeks (listed below), continue with this faster running. Here is Week #4. It includes strides, reps, a short lactate threshold run and a longer run:

On the week of August 20, during one steady run, do 9-12 strides. This time, make every third rep faster than the other reps. Recovery and emphasis same as in week #1.

On another day, do race-paced repetitions with recoveries of walking and jogging: 4-6 x 2:00 runs with 2:00 jog-walk. If that doesn't appeal to you, do a ladder instead: 1:00, 2:00, 3:00, 3:00, 2:00, 1:00, with 1-2 minutes of jogging and walking between. The effort is "current cross country race pace."

On another day, during an easy run, do one mile (or 5:00-7:00) brisk...at about lactate threshold...this should feel good!

Finally, increase your long run by 1-2 miles this week...but only if you feel ready to do it.

(If you haven't done any of the previous workouts, start with week #1.)


- - - - - Week #3 is below - - - - -

One day, find some hills and do some reps. Every hill is different. Spend 10-20 minutes running up and jogging down. Just get to the top. The effort will take care of itself. No attacking! No race simulations! (If you have any inkling of achilles soreness, do NOT do this workout. Instead, do minute runs on a flat surface again, like last week. Running hill repeats when you're not ready can wreck your achilles. Jogging down can be hard on your knees. Be thoughtful!)

On another day, do a set of "cruise intervals" which are run at lactate threshold, the same as tempo run pace. (See Week #1 below, third paragraph, for an explanation of lactate threshold and tempo runs.) Cruise intervals are a tempo run broken up into repetitions with very short rest. In this workout, do three or four runs of 3:00 at lactate threshold, with just one minute of jogging between them. If you can't jog the recovery, you've run too fast. This workout is written:

3-4 x 3:00 (lactate threshold) with 1:00 jog

On your long run, do not increase your volume this week. And...if you're feeling fried, maybe you should cut the run down by several miles or take a rest day. Be smart!

(If you didn't do Week #1 or #2, start with #1 below.)

- - - - - Week #2 is below - - - - -

One day, in the middle of your relaxed run, do 8-10 easy strides. Look at Week #1 below for more details.

On another day, after you've warmed up with at least two miles easy, do 5-8 one-minute runs at what-feels-like your current cross country race pace. Do one minute of jogging between reps. If you are not able to jog the recovery, you've run too fast. This is how I write this workout:

5-8 x 1:00 (XC race pace) with 1:00 jog

On another day, increase your long run by one mile if that seems reasonable. Last week you added 1-2 miles to one of your runs and created a "long run". Now go a mile farther.

These workouts will get harder almost every week, but we are starting easy.

- - - - - Week #1 is below - - - - -

Let's keep it simple for now. One day this week, do 6-8 relaxed strides on some soft, firm surface (grass, turf, dirt, track...not pavement). They can be about 100 meters or twenty seconds. Take as much rest as you want between. Run at a speed that's brisker than your steady run. Look for a feeling of relaxed quickness...it might take several reps or even several sessions to feel good running faster. That's fine...the ability to run fast and feel good doing it will come back!

Barefoot strides are okay.

On another day, do a short tempo run, just 6:00-8:00 total. Go out for your regular run...in the middle of it, speed up a little, to a faster pace which you can easily hold for six or eight minutes. This is somewhere near lactate threshold. It feels brisk, good, and easy to sustain for several minutes. It's not even close to cross country race effort or 10km race effort. Someone who sees you running at lactate threshold will know that you are not just out for a run, but will not wonder if you are in a race.

On another day, do one longer run that's one or two miles longer than any of your others during the week. This is your first weekly long run. You can build it gradually to 12-16 miles during the fall.

Strides, short tempo, longer run…that's where we'll start. Now, the "ifs":

1) If you have specific questions, email me at .

2) If you are already doing more than this, be careful. Make steady progress, but be patient!

3) If you haven't even started a mileage buildup yet, read below! There is still time! Find out how to start and select a method…


==============



Even though you are beginning to a add a bit of quality to your training, you can still continue your buildup of aerobic volume. (If you haven't started a buildup yet, read the section below).

Some of you count miles, some of you don't. This is the time of year when cross country runners do mostly easy-paced, steady runs in gradually increasing amounts.

These runs establish an aerobic base, build muscular endurance, and toughen connective tissue (tendons, ligaments, cartilage). The intensity stays low as the volume increases.

If you're just now starting your buildup of volume, and you want to count weekly miles, here are two ways to progress:

Plateau method: 30-30-35-35-41-41-48-48-56-56
--a gradual increase, but with plateaus to "consolidate your gains" and be sure that you're ready for the next step up. Jack Daniels suggests three-week plateaus, with slightly bigger jumps.

Dropback method: 30-36-42-36-42-49-42-49-57-49
--you build up two weeks then drop back for one week. The progress seems slow but the chance of being hurt or worn out is small.

There are now five weeks until fall term starts on September 24 and 12 weeks until NIRCA Nationals in cross country.

Can you still accumulate a slightly greater volume of running this summer than you've done before? It's time to start!

You can build from whatever volume you are doing now to some amount that, for you, is a lot. Hit your high mileage in early or mid-September. Get some work done, and arrive in the fall feeling that you're well prepared...ready to do hard days twice a week in late September, and a long run on the weekend.

But don't be a slave to mileage! There is virtue in rest. And it's better to not risk a blowup. If you get five or six days in a week exactly as you want them, that's a pretty high success ratio. It's better to get to Eugene in the fall healthy and ready, than to have gone over the edge by pushing too hard.

Plan to arrive here in the fall ready to start a season. I've started to give you sample workouts (above) so that you can build up to full workouts by late September.

Don't know how to start your buildup? Look below.

If you have specific questions now, email me at .

============



It's August but there is still some time to begin your training buildup if you plan to run cross country in the fall. Start here:

Do you know how many miles or minutes you ran last week? Try to run five miles farther this week…that's 6-9 minutes more most days. Or, you can do a week that feels about the same, but add one more run sometime during the week.

I'd like you all to do gradual increases in volume during August and September. Each week doesn't need to be more than the previous. You can increase for two or three weeks, then take a light week for recovery (the "dropback method" above).

Don't try to run faster. Just run a little farther, but not every day. Build your aerobic base now. Later, you can add some of the faster running which I suggested above.

If you want to do relaxed strides on a soft surface occasionally after a run, that's fine. Not hard strides...relaxed strides...flowing, feeling good. If you have a good, grassy surface, run some of them barefooted. Synthetic fields are great for summertime barefoot strides! Four or five is just right for now.

If you have access to your high school team or any club, feel free to run with them! They might be trying to get ready for a season which starts several weeks before ours, though, so be thoughtful. Just tag along and enjoy their company. If you run with your high school team, maybe you can add wisdom as a returning alum.

School starts five weeks from now. That's awhile yet. So, start your buildup slowly.

============



Are you a non-counter? 'Like to run, but don't like to count miles? That works!

If you want to run some cross country or road races in the fall, just try to get out the door most days for a run. Go whatever pace feels good. Keep the routes varied. Find someone to run with.

Running without counting and timing can be fun and rewarding. And you'll end up running farther and faster over the summer, without trying to.

Come back to Eugene in September, fresh and ready for an enjoyable fall!

=========



Have you found an activity or two that you really enjoy? You don't need to train this summer. Your job is to be really active and have fun! And come back to school ready to do some training.

=========



NIRCA is our national governing body, the National Intercollegiate Running Club Association.

NIRCA Nationals in cross country are in Lexington, Kentucky, on Saturday, November 10. We must attend NIRCA Regionals with complete teams for both women and men, and do well, if we want to go to Nationals. NIRCA Regionals will be at Crystal Springs in Belmont, CA (San Francisco), on Saturday, October 27.

This fall we might host a meet again as an alternative for our individual runners who can't to go to the Pacific regional. Our meet would be on October 6. Every runner who wants to go to Nationals must run in a NIRCA "qualifying" meet. Our meet and the Pacific regional are the two opportunities. I pick our top runners, based on the season's performances, who have run in one of the "qualifying" races.

Our October 6 race is entirely dependent on whether the OSU Running Club joins NIRCA ($$) and decides to come to our race. If they don't do both, there is little point in having the race because it would not be a NIRCA "qualifier".

NIRCA Nationals will cost us about $12,000 for 13-15 people to go on a four-day trip to Kentucky.

UC-Davis has a qualifier on September 15. If you are in the Bay Area then, consider running in that race.

==========



The first meet for the UO intercollegiate team is the Oregon Preview on Pre's Trail on Thursday evening, September 6, at 6pm. Men run 7km, women run 5km. It will likely be small, hot and dusty. Entry is free for us. I'll be the announcer.

If you are in town and you want to run, let me know. Entry deadline is Monday, September 3, at 11am. Email or text me at 541-954-0263. This race will be low-key, but probably will have a couple other collegiate teams (including U of Portland) who are required-by-rule to have a meet in early September.

The other UO meet is the Bill Dellinger Invitational on Friday morning, September 21, 10am, at Springfield Country Club. Men run 8km, women run 6km. Last year this meet was all NCAA Division I teams (we were not allowed in). In 2016 we ran a strong men's team and actually beat a couple collegiate teams. This year's competition level is unknown. U of P will be there!
I will announce. Details later!

===========



Thurs, Sept 6, Oregon Preview, Alton Baker Park/Pre's Trail, 6pm

Sat, Sept 15, UC-Davis Yolo Invitational, Davis, Calif., club (no transport provided)

Fri, Sept 21, Dellinger Invitational, Springfield Country Club, 10am

Sat, Sept 29, Willamette Invitational, Bush's Pasture Park, Salem

Sat, Oct 6 tentative…our "qualifier", Amazon Trail, Eugene

Sat, Oct 13, Warner-Pacific Classic, Lents Park, Portland
Sat, Oct 13, Lewis & Clark Invitational, McIver Park, Estacada

Sat, Oct 27, NIRCA Pacific Regional, Crystal Springs, Belmont, Calif.

Sat, Nov 10, NIRCA Nationals, Lexington, Kentucky

=============



There's a half-marathon in Eugene on Sunday, November 18. Many of our Club runners have used it as an end-of-the-term goal. The first price break is coming up at the end of August. It's $50 until August 31, then $60 until November 15.

There are also cheaper 10km and 5km road races thew same day.

Link is here: http://www.eclecticedgeracing.com/eweb-run-to-stay-warm.html

=============



Two more newcomers this week:

Tayton LaPointe
Mt Hood CC, Clackamas HS


Georgia Greenblum
frosh


Here are the rest of our newbies:

Evan Kwiecien, frosh, Liberty HS, Hillsboro,
Blake Hayes, frosh, Torrey Pines HS, CA,
Emily Morin, jr, Lane CC, The Dalles-Wahtonka,

William Kokal, transfer, Orange Coast College, Fountain Valley HS CA,
Mia Yerton, frosh, Lincoln HS Portland,
Ellie Kobak, frosh, Lincoln HS Portland,

Kathy R Trafton, PhD student Earth Sciences, Colby College,
Sayge Hansen, soph, Sheldon HS, Eugene,
Itai Epstein, soph, transfer,

Seth Cohen, frosh, Maryland,
Morgan Darby, frosh, Tualatin HS, <18darbym@ttsdstudents.org>
Reesha Carnine, junior, transfer from LCC,

Michael Salmon, frosh, De La Salle HS, CA,
Kirsten Meyer, frosh, Lyons Township HS, Illinois,
James Forkner , frosh, Oakdale CA,
---
← Previous item | Next item →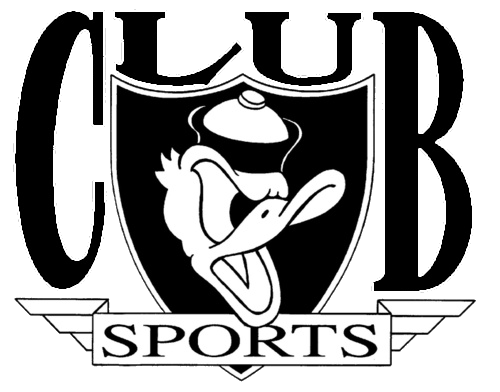 Who we are. What we do!

UO Running Club gives students the chance to get together to run, train and race. Most of our sessions are steady runs. A couple of days each week we offer harder training sessions (intervals, repetitions, hills, tempo runs, cruise intervals).

The club is coached by Tom Heinonen, a member of the US Track and Field and Cross Country Coaches Hall of Fame who coached the University of Oregon women for nearly three decades. In his time coaching the women, he transformed the team from a young program into an NCAA powerhouse. He retired in 2003 to start the club and has been coaching it since.

In the Fall, we compete in collegiate cross country races throughout Oregon, then finish our season at the NIRCA Championships, where we face other college clubs. In the Spring, we enter in collegiate track meets. Several of our runners earn the opportunity to race at Hayward Field each spring. There are road races throughout the year.

We have a wide range of talent and commitment levels, from recreational runners to All-Americans.

Club members receive an e-mailed workout schedule for the following week every Sunday. There is no fee to join the club.

All running sessions are optional. To join, just show up to one of the practices or contact one of us.

The Running Club is a great way to get together with students and to enjoy running!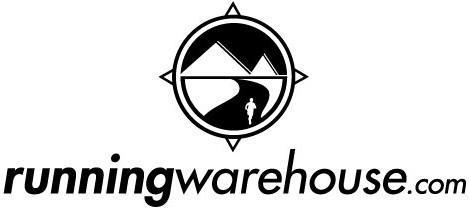 ******************************
'Starting a Running Club?
'Building Your Club?
Read this, a document written by our Club leaders!
******************************