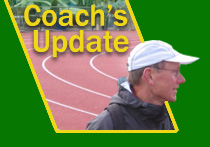 3-18-2018
Exams, Willamette, break!


Hello, UO Running Club — (Sunday, March 18, 2018)

We will meet during exam week at 3pm. We DO have a track session on Tuesday at 5:30pm.

I may disappear sometime during exam week. My daughter is due to give birth to her first child soon. She and her husband live in Renton WA, near Seattle. So, if I'm not there some day at 3pm, carry on! I'll be gone several days…if not this week, probably during spring break. The Club always meets on school days, through the end of final exams.

Eric Beyerle and Magda van Leeuwen will be in Eugene during the break. Arrange runs with them, if you wish. Phone numbers and email addresses are at .

If you have not made your $50 donation to the Club yet, bring the cash or a check when you come back after spring break. Forty-two of our Club members have donated so far…

Can you drive? We need van-certified drivers for our off-campus trips. 'Get certified…help the Club. 'Check with Jake Willard!

I'll send you sample workouts for spring break next weekend!



On the first weekend of spring break, there is a big meet in Salem, the Willamette Invitational, on Saturday, March 24. The meet has qualifying standards (below). I might or might not be at the meet (baby coming for my daughter). Entry deadline to me is 3pm on Monday, March 19. We will NOT provide transportation to the meet because everyone will have left campus. The entry fee is $20 in person on meet day, cash or check made out to "Willamette University."

Willamette Invitational qualifying standards (marks from 2017 and 2018):

100m men 11.50, women 13.40
200m 23.30 / 27.30
400m 52.00 / 62.00
800m 2:02.0 / 2:27.0
1500m 4:10.0 / 5:00.0
5000m 16:20.0 / 19:30.0
steeple 10:15.0 / 12:00.0

NOTE: The accepted entries will be listed online sometime on Wednesday at:
http://www.wubearcats.com/sports/track/meetinfo/index

Our first meet of spring term will be Friday evening, April 6, the John Knight Twilight at Western Oregon U. in Monmouth. Most runners will be accepted.



Ian Dobson will give us a $10 discount for entries into the Eugene Marathon and Half-Marathon. Ask me for the discount code when you are ready to enter! Also $5 off for the 5km race the same weekend. Thanks, Ian and Johan Ghillebert!

Six weeks…



Monday, March 19: 3pm -- meet on the intramural field for an aerobic run or field conditioning...plus abs or planks. Strides?

Tuesday, March 20: 5:30pm — meet at Hayward Field with your warmup run done for:

Sprinters, middle-distance (MDRs) and distance runners (DRs)...Drills, relaxed strides, then:

Runner's choice of step-downs. Sprinter's choice of step-ups.

MDRs and DRs go from longer to shorter…step-downs. First set, must be your longest runs. Then each set must be shorter reps than the previous set. Recovery is 400m jog-walk for reps longer than 400m...it's 200m jog-walk for reps 400m and shorter.

Sprinters go from shorter to longer…step-ups. Each set must be longer distances than previous. "Walk back to start" for recovery.

Wednesday, March 21: 3pm -- meet on the intramural field for an aerobic run or field conditioning...plus abs or planks. Strides?

Thursday, March 22: 3pm -- meet on the IM field for an aerobic run or field conditioning...plus abs or planks. Strides?

Friday, March 23: 3pm -- meet on the intramural field for an aerobic run or field conditioning...plus abs or planks. Strides? Or, a jog to Pre's or Amazon Trail for tempo run/cruise intervals…or hills in Hendricks Park. Pre-race warmup?

Saturday, March 24: An exploring run on your own…or Willamette Invitational!

Sunday, March 25: On your own, longish run at home! Now it's five weeks until the Eugene Marathon and Half.

We meet rain or shine. Every session is optional.



Saturday, March 24
—Willamette Invitational in Salem (on your own)

Friday, April 6
—John Knight Twilight at Western Oregon in Monmouth
Saturday, April 7
—Jenn Boyam at Linfield in McMinnville

Saturday, April 21
—Cougar Open at Canby High School

Friday-Saturday, April 27-28
—OSU High Performance, Corvallis

Friday, May 4
—Oregon Twilight at Hayward Field
Saturday, May 5
—Linfield Open, McMinnville

Saturday, May 12
—Portland Twilight at Lewis & Clark



Sat, Mar 24 Bring In Spring 5K Eugene, OR 5K
Sun, Mar 25 McKenzie River Half Marathon Springfield/Eugene
Sat, Mar 31 Easter Egg Stash Dash Eugene, OR 13.1M, 5K
**Sat, Apr 28 Eugene Flapjack 5km DISCOUNT!
**Sun, Apr 29 Eugene Marathon and Half-Marathon DISCOUNT!

'See you soon,
Tom Heinonen
coach

---
← Previous item | Next item →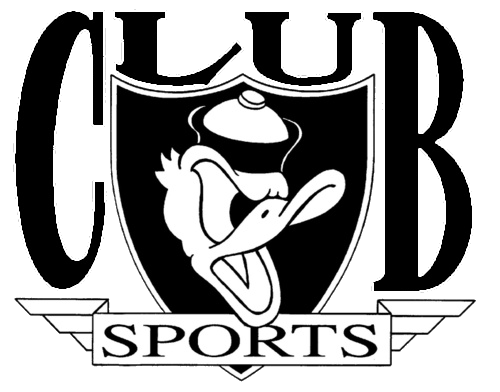 Who we are. What we do!

UO Running Club gives students the chance to get together to run, train and race. Most of our sessions are steady runs. A couple of days each week we offer harder training sessions (intervals, repetitions, hills, tempo runs, cruise intervals).

The club is coached by Tom Heinonen, a member of the US Track and Field and Cross Country Coaches Hall of Fame who coached the University of Oregon women for nearly three decades. In his time coaching the women, he transformed the team from a young program into an NCAA powerhouse. He retired in 2003 to start the club and has been coaching it since.

In the Fall, we compete in collegiate cross country races throughout Oregon, then finish our season at the NIRCA Championships, where we face other college clubs. In the Spring, we enter in collegiate track meets. Several of our runners earn the opportunity to race at Hayward Field each spring. There are road races throughout the year.

We have a wide range of talent and commitment levels, from recreational runners to All-Americans.

Club members receive an e-mailed workout schedule for the following week every Sunday. There is no fee to join the club.

All running sessions are optional. To join, just show up to one of the practices or contact one of us.

The Running Club is a great way to get together with students and to enjoy running!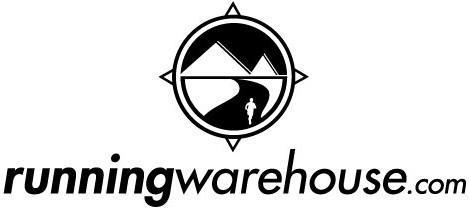 ******************************
'Starting a Running Club?
'Building Your Club?
Read this, a document written by our Club leaders!
******************************