Ash Creek. VB. Train up!
Hello, UO Club runners — (Sunday, August 18, 2019) It's not long now until our runners filter into Eugene! Some of us are here already. Come and run with us at 8am from my house on weekdays!

Our first volleyball match fundraiser is next Saturday night. If you want to work or to learn what we do, let me know. It's fun! Read below.

The Dellinger meet is definitely off-limits for us this season. But if you want to race against the UO Cross Country team, they will run on Friday evening, September 6, at Western Oregon U. in Monmouth. That race, the Ash Creek XC Festival, is open to our runners and I will be the field announcer.

There is no online sign-up yet for Club. Soon!

…Five runs from my house this week.




A TRIP DOWN MEMORY LANE
Here is what I wrote one year ago about the stadium:

Hayward Field excavation continues now seven days a week as they prepare to start construction before the rainy season. Some of the track has been cut away but most of it is still there as a driveway for trucks…lots and lots of trucks! There are street sweepers on 18th Avenue often to keep the dust and dirt down from all the trucks and to clean up the rock which flies out of the trucks into the bike lane! The sidelines of the intramural fields have been chopped away and one corner of the square track is blocked off. Today there is a hole in the southwest corner of Hayward which is at least ten feet deep.

Hmm.


VOLLEYBALL? YOU!
The UO Intrasquad scrimmage is next Saturday night at 7pm. We have Robert Pedersen, Eric Beyerle, Rebecca Lee, Diven Naidu and myself to work. 'Wanna help or learn how to do it?

The UO volleyball coaching staff wants us back this season as their ball crew. Duties? Our ball crew retrieves balls during warmup. During the match we retrieve balls and roll them along the sideline so that we have a ball at either end of the court at the end of each point.

It's a great fund-raiser for the Running Club...and it's fun!

Next Saturday, August 24, we have a warm-up match, the Green-Yellow scrimmage at 7pm at Matt Knight Arena.

Five or six people make a full crew for each match. We can do it with four. We can have one or two newcomers for each match. We'll teach you what to do!

If you'd like to help next Saturday, let me know by emailing heino@uoregon.edu or texting me at 541-954-0263.


AUGUST: WEEK #4 OF HARDER RUNNING…..
We have six weeks until school starts and eleven until NIRCA regionals in cross country. If you've been doing aerobic runs, and you've done the three previous weeks (listed below), continue with this faster running. Here is Week #4. It includes strides, reps, a short lactate threshold run and a longer run:

On the week of August 19, during one steady run, do 9-12 strides. This time, make every third rep faster than the other reps. Recovery and emphasis same as in week #1.

On another day, do race-paced repetitions with recoveries of walking and jogging: 4-6 x 2:00 runs with 2:00 jog-walk. If that doesn't appeal to you, do a ladder instead: 1:00, 2:00, 3:00, 3:00, 2:00, 1:00, with 1-2 minutes of jogging and walking between. The effort is "current cross country race pace."

On another day, during an easy run, do one mile (or 5:00-7:00) brisk...at about lactate threshold...this should feel good!

Finally, increase your long run by 1-2 miles this week...but only if you feel ready to do it.

(If you haven't done any of the previous workouts, start with week #1.)



- - - - - Week #3 is below - - - - -

One day, find some hills and do some reps. Every hill is different. Spend 10-20 minutes running up and jogging down. Just get to the top. The effort will take care of itself. No attacking! No race simulations! (If you have any inkling of achilles soreness, do NOT do this workout. Instead, do minute runs on a flat surface again, like last week. Running hill repeats when you're not ready can wreck your achilles. Jogging down can be hard on your knees. Be thoughtful!)

On another day, do a set of "cruise intervals" which are run at lactate threshold, the same as tempo run pace. (See Week #1 below, third paragraph, for an explanation of lactate threshold and tempo runs.) Cruise intervals are a tempo run broken up into repetitions with very short rest. In this workout, do three or four runs of 3:00 at lactate threshold, with just one minute of jogging between them. If you can't jog the recovery, you've run too fast. This workout is written:



3-4 x 3:00 (lactate threshold) with 1:00 jog

On your long run, do not increase your volume this week. And...if you're feeling fried, maybe you should cut the run down by several miles or take a rest day. Be smart!

- - - - - Week #2 is below - - - - -

One day, in the middle of your relaxed run, do 8-10 easy strides. Look at Week #1 below for more details.

On another day, after you've warmed up with at least two miles easy, do 5-8 one-minute runs at what-feels-like your current cross country race pace. Do one minute of jogging between reps. If you are not able to jog the recovery, you've run too fast. This is how I write this workout:

5-8 x 1:00 (XC race pace) with 1:00 jog

On another day, increase your long run by one mile if that seems reasonable. Last week you added 1-2 miles to one of your runs and created a "long run". Now go a mile farther.

These workouts will get harder almost every week, but we are starting easy.

- - - - - Week #1 is below - - - - -

Let's keep it simple for now. One day this week, do 6-8 relaxed strides on some soft, firm surface (grass, turf, dirt, track...not pavement). They can be about 100 meters or twenty seconds. Take as much rest as you want between. Run at a speed that's brisker than your steady run. Look for a feeling of relaxed quickness...it might take several reps or even several sessions to feel good running faster. That's fine...the ability to run fast and feel good doing it will come back!

Barefoot strides are okay.

On another day, do a short tempo run, just 6:00-8:00 total. Go out for your regular run...in the middle of it, speed up a little, to a faster pace which you can easily hold for six or eight minutes. This is somewhere near lactate threshold. It feels brisk, good, and easy to sustain for several minutes. It's not even close to cross country race effort or 10km race effort. Someone who sees you running at lactate threshold will know that you are not just out for a run, but will not wonder if you are in a race.

On another day, do one longer run that's one or two miles longer than any of your others during the week. This is your first weekly long run. You can build it gradually to 12-16 miles during the fall.

Strides, short tempo, longer run…that's where we'll start. Now, the "ifs":

1) If you have specific questions, email me at heino@uoregon.edu.

2) If you are already doing more than this, be careful. Make steady progress, but be patient!

3) If you haven't even started a mileage buildup yet, read below! There is still time! Find out how to start and select a method…


VOLUME BUILDUP…THOSE TWO METHODS (same as last week)
Even though you are beginning to a add a bit of quality to your training, you can still continue your buildup of aerobic volume. (If you haven't started a buildup yet, read the section below).

Some of you count miles, some of you don't. This is the time of year when cross country runners do mostly easy-paced, steady runs in gradually increasing amounts.

These runs establish an aerobic base, build muscular endurance, and toughen connective tissue (tendons, ligaments, cartilage). The intensity stays low as the volume increases.

If you're just now starting your buildup of volume, and you want to count weekly miles, here are two ways to progress:

Plateau method: 30-30-35-35-41-41-48-48-56-56

--a gradual increase, but with plateaus to "consolidate your gains" and be sure that you're ready for the next step up. Jack Daniels suggests three-week plateaus, with slightly bigger jumps.

Dropback method: 30-36-42-36-42-49-42-49-57-49
--you build up two weeks then drop back for one week. The progress seems slow but the chance of being hurt or worn out is small.

There are nine weeks until fall term starts on September 30 and 14 weeks until NIRCA Regionals in cross country.

Can you still accumulate a slightly greater volume of running this summer than you've done before? It's time to start!

You can build from whatever volume you are doing now to some amount that, for you, is a lot. Hit your high mileage in early or mid-September. Get some work done, and arrive in the fall feeling that you're well prepared...ready to do hard days twice a week in late September, and a long run on the weekend.

But don't be a slave to mileage! There is virtue in rest. And it's better to not risk a blowup. If you get five or six days in a week exactly as you want them, that's a pretty high success ratio. It's better to get to Eugene in the fall healthy and ready, than to have gone over the edge by pushing too hard.

Plan to arrive here in the fall ready to start a season. I've started to give you sample workouts (above) so that you can build up to full workouts by late September.

Don't know how to start your buildup? Look below.

If you have specific questions now, email me at heino@uoregon.edu.


CAN'T COUNT? (same as last week)
Are you a non-counter? 'Like to run, but don't like to count miles? That works!

If you want to run some cross country or road races in the fall, just try to get out the door most days for a run. Go whatever pace feels good. Keep the routes varied. Find someone to run with.

Running without counting and timing can be fun and rewarding. And you'll end up running farther and faster over the summer, without trying to.

Come back to Eugene in September, fresh and ready for an enjoyable fall!


SPRINTERS! (same as last week)
Have you found an activity or two that you really enjoy? Get on a team if you can, any sport is okay. There is still time to find someone to ride with, run with, skate with, hike with, kayak with…

You don't need to train this summer. Your job is to be really active and have fun! And come back to school ready to do some training.


NEW DIRECTION FOR CROSS COUNTRY? (same as last week)
NIRCA is our national governing body, the National Intercollegiate Running Club Association.
We will attend NIRCA Pacific Regionals in San Francisco with complete teams for both women and men. This might be our culminating meet of the season, depending on how our racing goes earlier in the season.
If it appears in early October that we have podium-level teams at Nationals, we can consider buying $500 airline tickets for NIRCA Championships (Richmond, Virginia, November 16).
If not, we can finish the cross country season at Pacific Regionals or go to the USATF Regional Championships on November 23 in Portland.
***The EWEB Run to Stay Warm half-marathon (plus 10km and 5km) WILL be held this fall, on Sunday, November 24, on a new course because of bike trail closure next to the river.***

CHANGES TO CROSS COUNTRY SCHEDULE
Here are all the possible XC races this fall…

*NEW Fri, Sept 6, Ash Creek XC Festival Ash Creek Preserve, Monmouth



Friday, Sept 20, Sundowner Invitational Ash Creek Preserve, Monmouth



(Saturday, Sept 28, Dellinger Invitational, Pine Ridge Country Club (formerly Springfield Country Club) …sorry, we are NOT invited to this meet…it's NCAA Div I.)



Saturday, Oct 5, Willamette Invitational, Bush Park, Salem



Saturday, Oct 12, Amazon Trail Open, Amazon Trail, Eugene (5km)



Saturday, Oct 26, NIRCA Pacific Regional, Putah Park, Davis CA



Saturday, Nov 3 USATF State Pier Park, Portland, 9am



Friday, Nov 9, Beaver Classic, Crystal Lakes Sports Fields, Corvallis



Saturday, Nov 16, NIRCA Nationals, Richmond VA



Saturday, Nov 23, USATF Northwest Regional Fernhill Park, Portland, 9am




FIVE RUNS IN EUGENE THIS WEEK
We'll have summer runs this week Monday through Friday (August 19 through 23) at 8am from my house at 1012 E. 21st Avenue, on the corner of 21st and Harris.

You run and I'll ride my bike.

From campus, go south on Agate to 21st Avenue, turn right and go five blocks to Harris.


FALL WORKOUT TIMES (same as last week)
A reminder for newcomers who will register for classes during IntroDucktion: our fall term workouts will be at 3pm Monday through Friday. Everything is optional.

On Tuesdays (our "hard day"), there will be a morning time too, yet to be arranged.


NEWCOMERS FOR THE FALL
Eleven newcomers now… Welcome freshman Riley Chambers!

Torrey Platenberg
San Dieguito Academy, Encinitas CA
torrey92024@icloud.com


Justin Schmidt
Fountain Valley HS CA
Justin Schmidt justinschmidt28@gmail.com


Bretten Farrell
Chico HS CA
brettenf@uoregon.edu

Riley Farrell
Chico HS CA
rfarrell@uoregon.edu


Diven Naidu
Oakhill HS, Eugene OR
Diven Naidu diven.naidu@oakhillschool.net


Sarah Campbell
Lincoln HS, Portland
Sarah Campbell campbellsarah26@gmail.com


Prince Jones
frosh, Reynolds HS, Troutdale OR
princej@uoregon.edu


Maia Elliott
Beaverton HS Oregon
maiaelliott@gmail.com

Jaden Barnum
Gladstone HS OR
jadenbarnum13@gmail.com

Katrina Andaya
Brent International School, Philippines
kandaya@uoregon.edu
Riley Chambers, Elmira HS, Oregon, rchamb11@uoregon.edu


===========

Tom Heinonen

coach
---
Here's a link to this week's update
Click here for an archive of past updates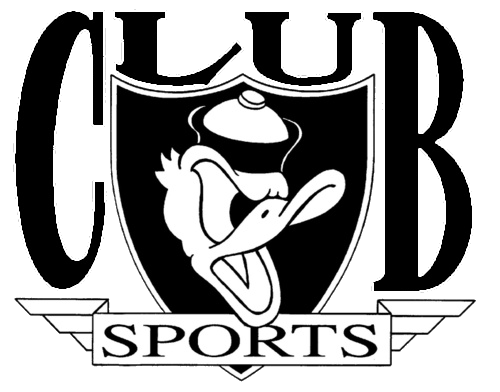 Who we are. What we do!

UO Running Club gives students the chance to get together to run, train and race. Most of our sessions are steady runs. A couple of days each week we offer harder training sessions (intervals, repetitions, hills, tempo runs, cruise intervals).

The club is coached by Tom Heinonen, a member of the US Track and Field and Cross Country Coaches Hall of Fame who coached the University of Oregon women for nearly three decades. In his time coaching the women, he transformed the team from a young program into an NCAA powerhouse. He retired in 2003 to start the club and has been coaching it since.

In the Fall, we compete in collegiate cross country races throughout Oregon, then finish our season at the NIRCA Championships, where we face other college clubs. In the Spring, we enter in collegiate track meets. Several of our runners earn the opportunity to race at Hayward Field each spring. There are road races throughout the year.

We have a wide range of talent and commitment levels, from recreational runners to All-Americans.

Club members receive an e-mailed workout schedule for the following week every Sunday. There is no fee to join the club.

All running sessions are optional. To join, just show up to one of the practices or contact one of us.

The Running Club is a great way to get together with students and to enjoy running!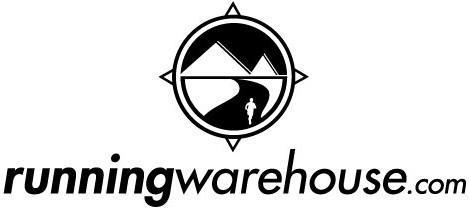 ******************************
'Starting a Running Club?
'Building Your Club?
Read this, a document written by our Club leaders!
******************************