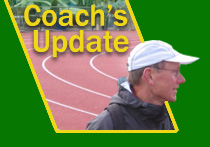 1-13-2019
Hundred of us, donate, drive, sprint?




We added eight new Club members in the first week of winter term, which puts us over 100 for the school year already!

We'll have an off-the-track workout this Tuesday (and Friday?) at our regular 3pm time. We're still planning to do our first track session on Tuesday, January 22, at South Eugene HS at 4:30pm. That's the day after the MLK school holiday. Do we need an alternative time on Tuesdays for a track session?

Have you made your $50 donation yet? It covers the whole school year. What a deal!

Wanna be a van driver?

Wanna do sprint workouts? We still have two turf fields and a square track on campus.

We're not ready for indoor mile sign-ups yet. Soon


We need van drivers! This is your chance to help the Club and become a key player…

Go to this link: https://orgsync.com/66688/news_posts/313773


*Monday, January 14: 3pm -- meet on the sidewalk between the rec center and the intramural field for an aerobic run or field conditioning...plus abs, planks, barefoot strides.

*Tuesday, January 15: 3pm — meet on the sidewalk next to the intramural field for aerobic run, then runner's choice:

— one-minute runs with 30 seconds jog recovery…how about 8-12?
— cruise intervals (lactate threshold): 3-4 x 4:00 with 1:00 jog recovery.

*Wednesday, January 16: 3pm -- meet next to the intramural field for aerobic run or field conditioning...plus strides, abs, planks.

*Thursday, January 17: 3pm -- meet next to the intramural field for aerobic run or field conditioning...plus strides, abs, planks.

*Friday, January 18: 3pm — meet next to the intramural field for relaxed, end-of-week run …or how about a "ladder" on refurbished Pre's Trail?

*Saturday, January 19: On your own, go for an exploring run.

*Sunday, January 20: Go long or medium run, take a nap, then study!




Four new contributors in the first week of winter term: Lino Lovotti, Mark Wang, Marin Nagle, Audrey Landes.

Membership in UO Running Club costs just a $50 donation for the whole school year. We have 36 people who've made the donation so far:

Calvin Hodge, Magda van Leeuwen, Jack Rising, Marika Tammaru, Blake Hayes, Caela Fenton, Ana Huizar, Ryan Pole, Dylan Cuatt, Benjamin Switzman, Dana Fry, Wolf Seifer, Kirsten Meyer, Robert Pedersen, Callista Hunt, Peter Stice, Ellie Kobak, Evan Kwiecien, Emma Stevenson,

Jake Bromham, Eric Beyerle, Champ Davis, Ben Schoonover, Ben Rakestraw,
Matt McCausland, Jake Willard, Mia Yerton, Mike Salmon, Vadim Pelavin, James Forkner,
Anna Maré, Sydney Fisher, Lino Lovotti, Mark Wang, Marin Nagle, Audrey Landes.

How about you? We take cash. We take checks made out to "UO Running Club".

Or you can go to our website (uorunning.com), click on "donate" in the upper right corner to make an electronic donation through the UO Foundation (and get tax credit). If you or your family donate this way, please tell me!




Yup, the OSU Twilight has been cancelled but it was the same day as Portland Twilight.

Fri, Feb 8 Husky Indoor Club Mile, 2pm! NOTE time change Seattle

Fri, March 1 Anderson Memorial "Icebreaker" Linfield
Sat, March 2 Willamette Opener Salem

Sat, March 23 Willamette Invitational Salem
(first weekend of spring break)

Fri, April 5 John Knight Twilight Western Oregon
Sat, April 6 Jenn Boyam Linfield

Sat, April 20 30th Avenue Twilight Lane CC

Fri-Sat, April 26-7 OSU High Performance Corvallis

Fri, May 3 Portland Twilight Lewis & Clark

Sat, May 11 West Coast Invitational Willamette, Salem





It's a very quick sign up. 'Gotta do it to run with the Club.

1. Go to: https://orgsync.com/login/university-of-oregon and log in with your Duck ID
2. Search "Running Club" and go to the home page
3. Click "Join Now" in the right hand corner
4. Click the subtitle "Forms"
5. Select: REGISTRATION-Club Members 2018-2019
6. Begin form.




Is it time to commit to the Eugene Marathon this spring? Or the half-marathon?
Here is a $10 discount code from Jake Willard: JakeEM19
Races are Sunday, April 28. Entry info is at: https://www.eugenemarathon.com/

*Discount code coming soon for the Flapjack 5km race which is the day before the marathon.

'See you,
Tom Heinonen
coach
---
← Previous item | Next item →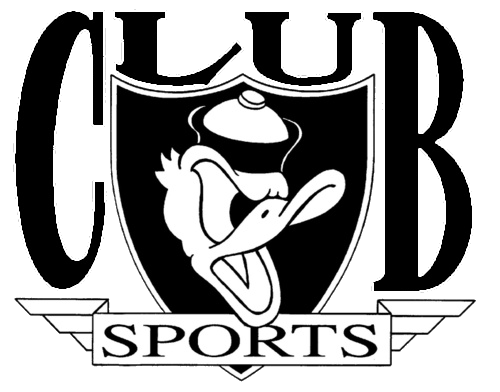 Who we are. What we do!

UO Running Club gives students the chance to get together to run, train and race. Most of our sessions are steady runs. A couple of days each week we offer harder training sessions (intervals, repetitions, hills, tempo runs, cruise intervals).

The club is coached by Tom Heinonen, a member of the US Track and Field and Cross Country Coaches Hall of Fame who coached the University of Oregon women for nearly three decades. In his time coaching the women, he transformed the team from a young program into an NCAA powerhouse. He retired in 2003 to start the club and has been coaching it since.

In the Fall, we compete in collegiate cross country races throughout Oregon, then finish our season at the NIRCA Championships, where we face other college clubs. In the Spring, we enter in collegiate track meets. Several of our runners earn the opportunity to race at Hayward Field each spring. There are road races throughout the year.

We have a wide range of talent and commitment levels, from recreational runners to All-Americans.

Club members receive an e-mailed workout schedule for the following week every Sunday. There is no fee to join the club.

All running sessions are optional. To join, just show up to one of the practices or contact one of us.

The Running Club is a great way to get together with students and to enjoy running!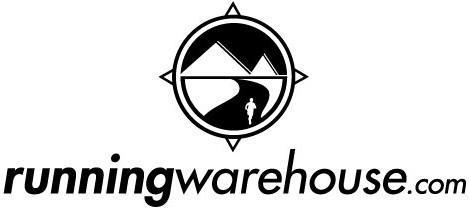 ******************************
'Starting a Running Club?
'Building Your Club?
Read this, a document written by our Club leaders!
******************************