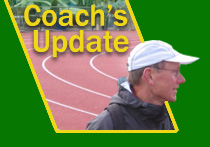 12-12-2017
Holiday workouts, track schedule!


UO Running Club -- (Friday, December 8, 2017)

You made it to winter break! Enjoy your holidays and come back in FOUR weeks healthy, rested and ready for more UO Running Club!

I've written general and specific workout plans for the break. Take a look below. There might be something there for you. Sprinters too!

Thanks to all 32 of you who have already donated! Men lead women, 20-12. And thank you to all our Club alumni and friends who are the backbone of our fund-raising efforts. Seventeen of you have already donated this school year!

There's still time for you to donate $50 (or write fund-raising letters) when you get back. Do your family have ideas about whom to write to? Bring the addresses in January...or a check.



On Monday, January 8, 2018, we'll start with 3:00pm workouts on school days. We'll run mileage and strides for the first week of winter term and start doing some drills.

We'll do a "hard day" workout off the track on Tuesday, January 16. We can also have a hard day on Friday afternoons during winter term.

We'll start with a once-a-week track workout on January 23 (5:30pm at Hayward Field).

For our sprint group, we'll have field conditioning in January in place of most aerobic runs. It's time!



There will be more meets added later...

Friday, February 9
—Indoor club mile in Seattle.

Saturday, March 3
—Willamette Opener in Salem

Saturday, March 24
—Willamette Invitational in Salem … this is the first Saturday of spring break.

Saturday, April 7
—Jenn Boyam at Linfield in McMinnville

?mid-April
—John Knight Twilight at Western Oregon in Monmouth

?late-April
—Titan Twilight at Lane CC

Friday-Saturday, April 27-28
—OSU High Performance, Corvallis

Friday, May 4
—Oregon Twilight at Hayward Field
Saturday, May 5
—Linfield Open, McMinnville

Saturday, May 12
—Portland Twilight at Lewis & Clark



Mon, Jan 1 First Run Eugene, OR 10K, 5K​
Sat, Jan 27 Winter Predictor Eugene, OR 13K, 6K
Sat, Feb 3 Bristow Trail Runs Dexter, OR 50K, 25K, 10M, 5M​
Sat, Feb 10 Couples Classic Eugene, OR 5K
​Sun, Feb 11 Truffle Shuffle Eugene, OR 4M, 2M
Sun, Feb 18 Mardi Gras 5K Eugene, OR 5K
Sat, Feb 24 Hamlin Winter Grit Springfield, OR 1.7M
Thur, Mar 8 OTC Monthly Run Series #1 Eugene, OR 5K
Sat, Mar 10 Run For The Shamrock Eugene, OR 10K, 5K
Sat, Mar 17 Lucky Clover Springfield, OR 10K, 5K​
Sat, Mar 24 Bring In Spring 5K Eugene, OR 5K
Sun, Mar 25 McKenzie River Half Marathon Springfield/Eugene
Sat, Mar 31 Easter Egg Stash Dash Eugene, OR 13.1M, 5K



Here are four holiday workout plans. Pick one...

a) GENERAL PLAN FOR MAINTENANCE RUNNING:
...with no races in sight, a relaxing break:

--Run or do an alternate aerobic activity (AAA) 5-6 days per week.
--AAA includes swimming, running in the water, skating, cross country skiing, exercise machines (EFX, stairmaster, rowing machine...you name it!), canoeing, sea kayaking, aerobics, rollerblading.
--Run every day that it's the obvious thing to do...do those other aerobic activities when the opportunity arises or the weather dictates.
--Exercise with a friend whenever you can...running by appointment makes the first step a lot easier!
--If you're having trouble getting out the door, run right away in the morning, before breakfast. You'll be glad you did!
--If you need variety...find different routes. Get someone to drive and drop you off, then you can do a one-way run back.
--Run errands. Change the speed of part of your run. Find some hills.
--If you actually have mileage goals, plan it out a little:
15-18 miles per week means you run 3 miles 5-6 times per week.
24-25 miles per week means 5 runs averaging 5 miles, or 6 runs averaging 4 miles.
39-40 miles per week means 8 miles per day if you run 5 times, 6.5 miles if you run 6 times.

* * * * *

b) SPECIFIC PLAN FOR MAINTENANCE RUNNING:
...it's easier to get out the door when someone tells you what to do, so try this!

Here's a plan for 25 miles per week. (Double each day to maintain at 50 miles per week, or do 6 days and add an average of 3.5 miles per day. Split your runs into two-a-days if it's easier for you.)

Sat, Dec 9: 5 miles relaxed, thinking about FOUR weeks without school.
Sun, Dec 10: day off...complete rest unless you go shopping.
Mon, Dec 11: 4 miles with 6:00 brisk...finish with half-dozen drills. They're below in "SPRINT"!
Tue, Dec 12: 6 miles with a friend...then demonstrate abs or planks.
Wed, Dec 13: 5 miles including 3 x 1:00 (1:00 per mile faster than usual).
Thur, Dec 14: AAA...do something fun and active...or go shopping again.
Fri, Dec 15: 4 miles slow and easy...sightseeing!
Sat, Dec 16: 6 miles...with some hills or a little fartlek. And then, the Las Vegas Bowl!
Sun, Dec 17: complete rest.

Mon, Dec 18: 7 miles including 6 x 1:00 (lactate threshold) with 1:00 jogging between.
Tue, Dec 19: 5 miles with a friend...or try a one-way run if you dare!
Wed, Dec 20: Sleep in, think about running, then find a restaurant you've never dared to try.
Thur, Dec 21: 4 miles including 5 x 100m of relaxed striding along the way.
Fri, Dec 22: 6 miles on a different course than usual...and 5:00 brisk. Drills too?
Sat, Dec 23: Sleep late…then build a snowman
Sun, Dec 24: 3 miles very relaxed...waiting for Santa...and shopping for stocking stuffers!

Mon, Dec 25: Merry Christmas! An afternoon walk...or something to get out of the house.
Tues, Dec 26: 6 miles including 10-12 minute tempo…watch Ducks in Cactus Bowl? Oops!
Wed, Dec 27: just 3 miles...then some easy strides. Mow the lawn, shovel snow, or go surfing.
Thur, Dec 28: 6 miles including 5:00 brisk.
Fri, Dec 29: 5 miles easy. What do you want to do with your running in 2017?
Sat, Dec 30: Alternate aerobic activity…what haven't you done yet this year?
Sun, Dec 31: Quick 5-miles, abs/planks/drills. Calculate year's mileage!

Mon, Jan 1: Sleep late…then go to several movies or watch the Rose Bowl.
Tues, Jan 2: 8-miles exploring with a friend.
Wed, Jan 3: 3 miles easy recovering from yesterday.
Thurs, Jan 4: 6 miles with a little fartlek…then abs.
Fri, Jan 5: 3 miles easy, one mile brisk, one mile cool down…do planks to prove you still can.
Sat, Jan 6: 5 miles with 5 x 100m easy stride. Then pack your bags.
Sun, Jan 7: Travel day…no running 'til tomorrow!

That's four 25-mile weeks!

* * * * *

c) GENERAL PLAN FOR MILEAGE BUILDUP:
...for runners who have rested or decreased their running after cross country, and want to gradually increase their volume as prep for races in the winter or spring:

Although it's a long time until track meets outdoors, it's good to begin a mileage buildup now...as long as you realize that there will be 8-9 weeks during winter term before the first outdoor track meet.

I usually suggest a 5-mile per week increase from week to week, but this is a four-week break. So, 25-30-35-40 miles or 40-45-50-55 or 60-65-70-75. Maybe this is TOO MUCH! You might do one "plateau" week or a "dropback" week when you need it.

But don't be a slave to mileage! Mileage is the simplest way to measure your running but it isn't the only way.

Look at these suggestions but adapt them to your setting and background:

--I suggest that you do 6 days per week of running if the local conditions allow it. If you want to train, but the weather is atrocious, do AAA as listed in plan a) above...and don't try to make up the mileage.
--Do one longer run each week, say, 3-4 miles longer than any other day.
--Do two runs each week that have something extra...a short fartlek, hills, light repetitions, some tempo running or cruise intervals, cutdowns...these should be for variety, not to greatly improve your fitness.
--Do one really unique run each week...examples: one-way, errands, totally new route, with an old friend.
--Do two very easy runs each week.
--Remember, if you are able to do most of what you've planned, that's good. Don't rush it!
--Split up your runs into two-a-days whenever you wish.
--Once school starts in January, there will be 8-9 weeks of training opportunity before outdoor track meets...five weeks until the Valentine road races and UW indoor.
--We will do some off-track reps in the last half of January and start training on the track on January 23.

* * * * *

d) SPECIFIC PLAN FOR MILEAGE BUILDUP:
...day-to-day approach to plan c), following the suggestions...no thinking required!

Here's a plan for 40-45-50-55 miles per week: [add 3-4 miles three times each week and you have 50-55-60-65…be cautious!] Do two-a-days anytime it works better for you.

Sat, Dec 9: 6 miles relaxed
Sun, Dec 10: AAA (see plan a, above) and enjoy it! Do what you couldn't do in Eugene.
Mon, Dec 11: 7 miles with 5 x 100m easy striding for fun...finish with drills you remember. They're all listed in the SPRINT section below.
Tue, Dec 12: 5 miles with an old friend or a good dog.
Wed, Dec 13: 6 miles including 10-12 minutes brisk, then a long nap.
Thur, Dec 14: 5 miles really easy, then abs or planks
Fri, Dec 15: 7 miles including 5 x 2:00 (lactate threshold...tempo run pace) with 1:00 jog between. Don't go too fast!
Sat, Dec 16: Long run 10 miles, then stretching…while you watch the Las Vegas Bowl!
Sun, Dec 17: Day off. Do something which is not training.

Mon, Dec 18: 8 miles including a light fartlek session...finish with a few drills.
Tue, Dec 19: 6 miles pedestrian, then 8:00 abs or planks.
Wed, Dec 20: 8 miles including 10 x 1:00 (10 km race pace) with 1:00 at steady-run pace between...more is okay.
Thur, Dec 21: 5 miles easy or go skating, surfing, sledding, or bobbing for apples.
Fri, Dec 22: Do your week's long run (11 miles), take a nap.
Sat, Dec 23: You need a day off this week. Now?
Sun, Dec 24: 7 miles with a couple hills. Cookies for Santa?

Mon, Dec 25: Merry Christmas! Ease through 6 miles mulling over your presents.
Make snow angels?
Tue, Dec 26: 8 miles including 5 x 2:00 (10km race pace or faster) with 2:00 jog-walk...pavement is okay.
Wed, Dec 27: 9 miles including two pickups, 4:00 each (just a little faster than your steady run pace)
Thur, Dec 28: 8 miles. Optional: a couple hills (no extra effort...just get over 'em)...more is fine.
Fri, Dec 29: A day off including a nap or a movie.
Sat, Dec 30: Long run: 12 miles on your favorite route. Ponder your running for 2017.
Sun, Dec 31: 7 miles, just float along..or hiking? Nordic skiing? Roller hockey? Real hockey? ...then add up your year's mileage!

Mon, Jan 1: Yes, train! 9 miles with 2 x mile brisk. How about some abs (or Rose Bowl)?
Tues, Jan 2: 7 miles talkative with a friend or former teammate.
Wed, Jan 3: 10 miles with 20-25 minutes of fartlek.
Thurs, Jan 4: 6 miles or one hour, whichever comes first.
Fri, Jan 5: 5 miles including your fastest mile of the holiday break. Planks too.
Sat, Jan 6: longest run of the month at home…13 miles?
Sun, Jan 7: quick 5-miler before you travel.

That's four buildup weeks…40-45-50-55 miles. Practice your arithmetic and adjust this to the numbers that fit your needs. If it's too much, do a "plateau" week or a "dropback" week.

* * * * * * * * * * * * * * * * * * * *

Make the effort to try one of these plans, but don't worry about getting everything done. You can succeed if you strive for excellence, not perfection!



For our Club members who want to sprint in the spring, here are my suggestions to help get ready for winter term:

--Try to be active everyday. It's a four-week vacation…you can't just sit!
--Take advantage of being away from school, at home or traveling, to do some activities that you can't easily do on campus.
--Soccer, flag football, ultimate, rat-ball…are all good. So are in-line skating, surfing and snowboarding…and shoveling snow.
--Go to the track or a turf field two or three times each week:

Warmup: jog 5:00-10:00 to warm your muscles and connective tissues.

Stretch: Go slow, be relaxed, work all the major muscle groups.

Drills:
child skip,
child skip with big arms,
side run,
three-step reach,
A skip…starting with "posture reset",
B skip/paw,
carioca/grapevine,
three-step reach,
butt kicks,
ankling,
straight leg run/bound,
eggbeater arms,
leg swings facing wall/fence,
leg swings next to wall.

Strides: 4 x 50m...relaxed, but each one a little faster than previous...walk back

Workout choices:

a) 3-5 x "X" ...stride diagonally across a turf field to opposite corner, walk or jog across the end of the field (end zone of football field), stride diagonally across again, walk/jog back to start...that's one "X".

b) Speed Zones: 30m buildup to a fast 30m, then 30m+ ease out. Walk 2:00 between reps. Do four or five. These should be gradual accelerations to a high speed that you can maintain for 30m without strain, followed by an effortless, floating ease out.

c) Speed endurance: 6-8 x 100m "on the minute" ...start one every 60 seconds. It will be easy, then it will be hard.

d) Hills: Can you find a hill to do a few reps on? Don't run hard. Just get to the top, then jog/walk back down. 15-20 minutes total time?

e) Track: If you have access to a track, try one of these:

1) 4-5 x 200m (as if you were going to run an 800 time trial) with 200m of walk and jog between.
2) 4-5 x 150m (the first 150 of a 400m race or time trial). Walk back to the start.
3) Ladder: 100m, 200m, 300m, 200m,100m (all relaxed...75-80%?...800m race pace?). Take as much rest as you want.
4) Over-distance ladder: 100m, 200m, 300m, 400m, 300m, 200m, 100m (Pace/effort: pretend you're running a mile time trial.) Finish before dark!

Try to get into the weight room once-a-week. Do some core strength whenever you're bored...abs and planks! Relaxed stretching is a good thing.

Come back to campus ready to get the group together and train for races which start in March. Let's break our relay records again!



If you want to let me know how you're doing during the break, or you have specific questions, please e-mail me at , or phone/text me at (541) 954-0263.

'Have a relaxing, fruitful holiday, everyone!

'See you on Monday, January 8, on the intramural field next to 15th Avenue, our regular spot.

Tom Heinonen
coach
---
← Previous item | Next item →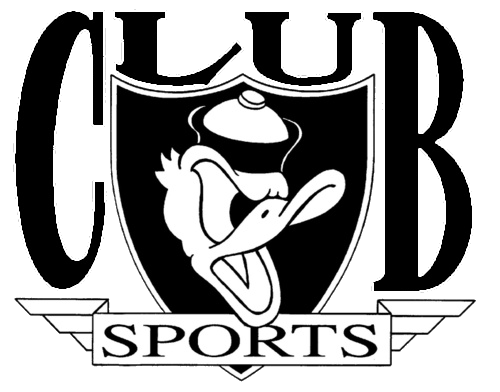 Who we are. What we do!

UO Running Club gives students the chance to get together to run, train and race. Most of our sessions are steady runs. A couple of days each week we offer harder training sessions (intervals, repetitions, hills, tempo runs, cruise intervals).

The club is coached by Tom Heinonen, a member of the US Track and Field and Cross Country Coaches Hall of Fame who coached the University of Oregon women for nearly three decades. In his time coaching the women, he transformed the team from a young program into an NCAA powerhouse. He retired in 2003 to start the club and has been coaching it since.

In the Fall, we compete in collegiate cross country races throughout Oregon, then finish our season at the NIRCA Championships, where we face other college clubs. In the Spring, we enter in collegiate track meets. Several of our runners earn the opportunity to race at Hayward Field each spring. There are road races throughout the year.

We have a wide range of talent and commitment levels, from recreational runners to All-Americans.

Club members receive an e-mailed workout schedule for the following week every Sunday. There is no fee to join the club.

All running sessions are optional. To join, just show up to one of the practices or contact one of us.

The Running Club is a great way to get together with students and to enjoy running!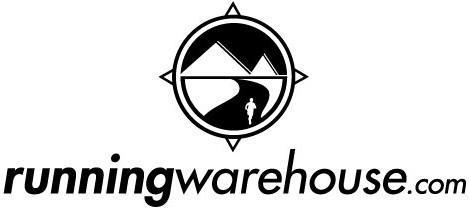 ******************************
'Starting a Running Club?
'Building Your Club?
Read this, a document written by our Club leaders!
******************************