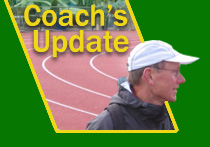 5-01-2018
Big weekend!


Hey there, UO Running Club — (Sunday, April 29, 2018)

It's been competition weekend for us! High Performance at OSU, intramurals at Hayward, and three road races including the long ones this morning...wow! We were everywhere including Justin Gallegos on the front page of the Register-Guard sports section today. He was on the back page too!

All the results that I know of are below. If I missed you, tell me!

Entries for the Oregon Twilight meet (Friday) are due to me by 11:00am on Monday. It's a very high-powered track meet, but also one that sometimes needs people to fill lanes in shorter races. And there is a 4x100 relay. Shall we enter? The time until Monday morning is so short, if I don't hear from people, I'll enter those who I think have a chance.

The meet at Linfield on Saturday could be really good for almost all of our runners. Entries are due at 5pm on Wednesday. We should know who gets into the Oregon Twilight by then!



Here are our hand times rounded to the nearest tenth, timed by Eric Beyerle and recorded by Ben Schoonover:
4x100 — Anthony Gutrick, : 50.8, 1st (others unknown team members, not Club)
1500m — Vadim Pelavin, 4:57.0, 2nd place
400m — Anthony Gutrick, 53.7, 1st
— Jessie Gregson-Williams, 63.2, 2nd
100m — Mason Williams, 11.5, 1st
800m — Drew Cardinale, 2:02.4, 1st
— Wolf Seifer, 2:05.8, 2nd
— Solomon Faulkner, 2:10.9, 3rd
— Kylen Fleishman, 2:23.3, 4th
3000m — Jake Bromham, 9:50.2, 1st
— Dana Fry, 11:36.5, 3rd
— Callista Hunt, 12:05.8, 4th
4x400 — Tucker Engle, Kylen Fleishman, Drew Cardinale, Solomon Faulkner, 4:11.2, 1st

Thank you, one and all!



Jake Bromham led off the road race weekend with third place in the Saturday morning "Flapjack" 5km in 16:48. Jake won the intramural 3000m the night before. Pancakes, anyone?

Here are our excellent half-marathon and marathon results from this morning, including alumni and former Club members:

Half Marathon —
13. August Howell, 1:12:45 #11 on Club all-time list
18. Josh Gordon, 1:15:15 (winner of 40-44)
—alum Peter Stice, 1:22:36
—alum Megan Kupres, 1:28:04
Champ Davis, 1:31:27
—alum Carolyn Gilchriese, 1:31:41
Emma Stevenson, 1:31:56 #5 on Club all-time list (winner of 19-and-under age group)
Jake Willard, 1:32:44
—alum Alia Mowery, 1:38:06
Mikayla Cruz-Niklas, 1:43:39 16-minute PR
—former, Brandon Sov, 1:44:02
—alum Chris Maag, 1:44:57
—alum Justin Samudio, 1:48:05
—former, Keene Corbin, 1:49:57
—alum Lacey Alley, 1:51:21
Magda van Leeuwen, 1:51:24
Quinn Blackwolf, 1:51:24
Jessie Gregson-Williams, 1:52:57
Spencer Green, 1:52:58
Brennan Bell, 1:58:51
Justin Gallegos, 2:03:49

Marathon —
Ben Schoonover, 2:58:51 (2nd in 19-and-under age group)
Bryce Dole, 3:02:34
Joey Smits, 3:03:10
Johan Ghillebert, 3:09:07

How about that! Complete results are at:



Friday night had great weather for the 5000m. Saturday got windy. We had competitive performances!

Carter Christman, 5000m, 14:43.26, winner of 18-runner section,
PR by 22 seconds, #3 on Club all-time list
Seth Berdahl, 5000m, 15:00.03, PR, 7th of 18 in section, #9 on Club all-time list
August Howell, 5000m, 15:03.58 PR, 6th of 18 in section, #10 on Club all-time list
Ryan Jones, 5000m, 15:06.71, 13th of 18 in section
Evan Day, 5000m, 15:18.61 SB, 11th of 18 in section
Alex Smith, 800m, 1:57.05, SB, 4th in section (whole field together in 59.3 at 400m!)

Complete results at: http://osubeavers.com/index.aspx?path=wtrack



Drivers? Have you signed up yet to "save the Club" and become a certified van driver? No pressure…it's only the future of the Running Club. Check your email for Jake Willard's message on April 3. And follow through!

Please?



*Monday, April 30: 3pm -- meet on the intramural field for an aerobic run or field conditioning...plus abs or planks. Strides?

*Tuesday, May 1: No 3pm run.

5:30pm — meet at Hayward Field for track workout...meet us with your warmup run done:

We might have to wait again if UO sprinters are still working out…

**Bring lighter shoes or spikes**

Distance runners:
1 x 400m (float 3000m date pace) with 200m jog-walk
1 x 1200m (each 400m faster than previous) 400m+ jog-walk …wanna do two?
4 x 200m (odd: float, even: fast) 200m+ jog-walk

Middle distance runners:
1 x 400m (float 3000m date pace) with 200m jog-walk
3 x 300m (cutdowns) with 300m jog-walk …or 1 x 1200m with the distance runners
3 x 200m (1st: float, 2nd: float 150, fast 50, 3rd: fast) 200m+ jog-walk

Distance alternative:
1600m, 1200m, 800m, 400m … you pick the pace … 400m jog-walk recovery

Sprinters:
4 x 40m (relaxed stride from standing start after posture reset) walk back
2 x 50m thru LONGER speed zone...30m buildup, 50m high quality, 30m ease out) walk back
1 x 300m (high quality or each 100m faster)
relay handoffs for 4x100m!

*Wednesday, May 2: 3pm -- meet on the intramural field for an aerobic run or field conditioning...plus abs or planks.

*Thursday, May 3: 3pm -- meet on the IM field for an aerobic run or field conditioning...plus abs or planks. How about a short lactate threshold run? Or, pre-race warmup for the Twilight meet.

*Friday, May 4: 3pm — meet on the IM field for an aerobic run. Or, pre-race warmup for Linfield. Or just go the Twilight meet

*Saturday, May 5: Race at Linfield…or an easy, recovery run.

*Sunday, May 6: Recovery run or day off!

We meet rain or shine. Every session is optional.



Friday, May 4
—Oregon Twilight at Hayward Field
Only chance for a real meet at Hayward. Competition is strong, but spotty. Some events are canceled due to lack of entrants. It's the week before Pac-12, so UO only wants to have the events they need. No 3000m listed.
There often are lanes available in the sprint events! Sometimes there is a 4x100. We actually won it one year when the other two teams dropped the baton!
If you get in, there is NO entry fee. There is a B section listed in the men's and women's 1500m. Every other event has just one section (although sometimes they add a second section late in the week!).

Saturday, May 5
—Linfield Open, McMinnville
This can be our "outlet' meet if the Oregon Twilight doesn't serve our needs. Last year the fields were good and deep! This meet can be the last race of the season for many of our runners. We'll need drivers…

Saturday, May 12
—Portland Twilight at Lewis & Clark
This can be a great final meet for our fastest runners.



Race details at: http://www.eclecticedgeracing.com/race-calendar.html

Sat, June 2, Newport Marathon, Newport OR, on the coast
Wed, July 4, Butte to Butte 10km road, Eugene, point-to-point

There are lots of other road races locally! Check the Eclectic Edge site above.

'See you,
Grandpa Tom
coach
---
← Previous item | Next item →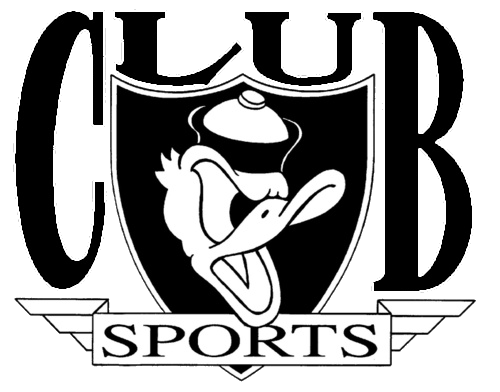 Who we are. What we do!

UO Running Club gives students the chance to get together to run, train and race. Most of our sessions are steady runs. A couple of days each week we offer harder training sessions (intervals, repetitions, hills, tempo runs, cruise intervals).

The club is coached by Tom Heinonen, a member of the US Track and Field and Cross Country Coaches Hall of Fame who coached the University of Oregon women for nearly three decades. In his time coaching the women, he transformed the team from a young program into an NCAA powerhouse. He retired in 2003 to start the club and has been coaching it since.

In the Fall, we compete in collegiate cross country races throughout Oregon, then finish our season at the NIRCA Championships, where we face other college clubs. In the Spring, we enter in collegiate track meets. Several of our runners earn the opportunity to race at Hayward Field each spring. There are road races throughout the year.

We have a wide range of talent and commitment levels, from recreational runners to All-Americans.

Club members receive an e-mailed workout schedule for the following week every Sunday. There is no fee to join the club.

All running sessions are optional. To join, just show up to one of the practices or contact one of us.

The Running Club is a great way to get together with students and to enjoy running!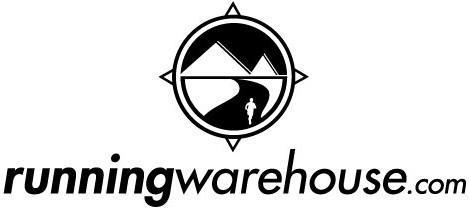 ******************************
'Starting a Running Club?
'Building Your Club?
Read this, a document written by our Club leaders!
******************************