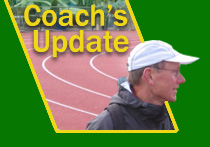 3-03-2019
Try again Tuesday without snow!




We had a spectacular evening at the 10,000m track race last Friday night in McMinnville at Linfield! Three lifetimes bests and the #2 all-time Club mark!

Saturday we had good opening efforts on a cold, windy day at Willamette. Read below.

Rumor has it we actually have a new certified driver. No new $50 donors last week. We're stuck at forty-five. Maybe now is YOUR time?

There are no more track meets during winter term. The Willamette Invitational is Saturday, March 23, during the first weekend of spring break. I won't be at that meet. You'll have to enter yourself, pay your own entry fee online, and get your own transportation. Also, there are qualifying standards for the the meet which only a few of our athletes can meet. Go to to get meet info and check on entry standards.

Spring term we'll have five track meet weekends, ending in mid-May.

Do you want a $75 entry fee for the Eugene Marathon instead of the current $120 fee? Read below.

South Eugene HS runners are now in season. We'll try the same workout times this Tuesday but might need to change next week!


Robert Pedersen got second with a huge PR of 31:15.04, moving up to #2 on our all-time Club list. He led for six laps in mid-race, going 15:34 for the first 5km and 15:41 for the second, and running the last 1600m in 4:54.

Eric Beyerle finished 5th in a PR 31:46.93. August Howell PR'ed with 32:34.60 for 6th in a field of 31 finishers. Ben Schoonover ran 38:11.45 in his first 10,000m on the track.

Eric is now #7 on our Club list and August is #9.

Complete results at: https://golinfieldwildcats.com/schedule.aspx?path=track


It was cold and windy, but sunny. No snow, no rain. And Burger Basket was a first for many of our runners. Results:

Cody Baldwin, 100m, 12.32w. wind: +3/5mps
Matt Perales, 100m, 13.31w. wind: +3.5mps
Matt Perales, 200m, ?
Wolf Seifer, 800m, 2:09.13
Wolf Seifer, 1500m, 4:21.13
Vadim Pelavin, 800m, 2:22.47
Vadim Pelavin, 1500m, 4:55.35
Marika Tammaru, 800m, 2:36.14
Marika Tammaru, 1500m, 5:17.13
Alex Smith, 1500m, 4:14.30 0.2 secs off his PR
Mark Wang, unat, 1500m 4:46.80 PR?
Daniel Centeno, 1500m, 4:49.27
Justin Gallegos, 1500m, 6:43.51
Magda Van Leeuwen, 1500m, 5:28.53
Callista Hunt, 1500m, 5:46.18

Complete results at: http://www.wubearcats.com/sports/track/2018-19/releases/2019030319chyl


A local runner entered the Eugene Marathon but now has a schedule conflict. She got permission from the race director to sell her entry to someone else. It cost her $75 with the early bird discount. Current fee is much more!

Contact Denise at . Tell her you're in the UO Running Club.


Because almost no one did last Tuesday's track workout, we'll try it again this week. We can alter it if you actually did the workout…

*Monday, March 4: 3pm -- meet next to the intramural field for aerobic run or field conditioning...plus strides, abs, planks.

*Tuesday, March 5: Runner's choice, all at South Eugene High School track:

Let's try it without snow!

8:00am or 3:15pm or 4:30pm — meet with your warm-up run done (it's more than a mile to the South Eugene track):

Middle distance, distance, and super-distance runners: Drills, relaxed strides, then:

3 sets of 3 or 4 x 400m...with increasing rests...first set is slowish, second faster, third zoom:
--First set...take just one minute rest between 400s. After set, take 1:00 plus a lap jog.
--Second set...take two minutes rest between 400s...after set, take 2:00 plus a lap jog.
--Third set...take three minutes rest if you need it between reps.

If you need to do more, go onto the turf field for 3-4 laps at lactate threshold.

If you don't like this workout, make up your own with each set adding up to a mile...start with longer, slower reps...finish with shorter, faster reps.

Sprinters:
Drills
4 x 100m (relaxed) on the minute (start one every minute). This will thoroughly warm you up!
3 x 30m quick from a standing start...walk back
3 x 100m flying...buildup, 30m fast through the "speed zone", long ease out. Walk back.
…try this from mid-curve to mid straight, so that the flying 30 is coming off the curve?
1-2 endurance reps: 200m or 300m or 400m with at least 5:00 rest between.

Where is South Eugene High School track? From the dorms go south on Agate to 24th. Right on 24th, go a mile (through the traffic signal at Hilyard)…Look for the tennis courts on your right. The track is behind the tennis courts. 'See you there!

Wednesday, March 6: 3pm -- meet next to the intramural field for an aerobic run or field conditioning...plus abs or planks. Strides?

Thursday, March 7: 3pm -- meet next to the intramural field for an aerobic run or field conditioning...plus abs or planks. Strides?

Friday, March 8: 3pm — meet next to the IM field for the SECOND HARD DAY of the week…a jog to Pre's or Amazon Trail for tempo run or cruise intervals. Hills in Hendricks?

Saturday, March 9: On your own, an exploring run. 'Get muddy?

Sunday, March 10: On your own, longish run.

We meet rain or shine. Every session is optional.


We have singlets (racing jerseys). They cost $25 and I'll have them at every workout this week. Cash or a check made out to "UO Running Club".

Wear your own shorts or spandex. Black or a dark color if you can.

We have no team warmups or other gear, yet…


Tues, March 5, Taco Tuesday Twilight Trot West Eugene 5km (6pm)
Sat, March 9 Run For The Shamrock Alton Baker Park 10km, 5km
Sun, March 10, Suddenly Sleepy Sleepwalk Alton Baker Park 5km
Thur, Mar 14, OTC Monthly Run Series #1 Alton Baker Park 5km
Sun, March 17, Lucky Clover Dorris Ranch 10km, 5km​
Sat, March 23, Hack N Dash Fiddlers Fiddler's Green Speed golf!
Sun, Mar 25, McKenzie River Half Marathon Armitage Park, north Eugene

Details at: http://www.eclecticedgeracing.com/race-calendar.html

**Sat, Apr 28 Eugene Flapjack 5km DISCOUNT!
**Sun, Apr 29 Eugene Marathon and Half-Marathon DISCOUNT!



Sat, March 23 Willamette Invitational Salem
(first weekend of spring break)

Fri, April 5 John Knight Twilight Western Oregon
Sat, April 6 Jenn Boyam Linfield

Sat, April 20 30th Avenue Twilight Lane CC
Sat, April 20 Cougar Open Oregon City HS

Fri-Sat, April 26-7 OSU High Performance Corvallis

Fri, May 3 Portland Twilight Lewis & Clark

Sat, May 11 West Coast Invitational Willamette, Salem


Now we're up to 45! We added Kate Richards last week. Thank you!

Membership in UO Running Club costs just a $50 donation for the whole school year. So far:

Calvin Hodge, Magda van Leeuwen, Jack Rising, Marika Tammaru, Blake Hayes, Caela Fenton, Ana Huizar, Ryan Pole, Dylan Cuatt, Benjamin Switzman, Dana Fry, Wolf Seifer, Kirsten Meyer,
Robert Pedersen, Callista Hunt, Peter Stice, Ellie Kobak , Evan Kwiecien, Emma Stevenson,
Jake Bromham, Eric Beyerle, Champ Davis, Ben Schoonover, Ben Rakestraw,

Matt McCausland, Jake Willard, Mia Yerton, Mike Salmon, Vadim Pelavin, James Forkner,
Anna Maré, Sydney Fisher, Lino Lovotti, Mark Wang, Marin Nagle, Audrey Landes,
Kevin Cassman, Rebecca Lee, Daniel Centeno, Mira Cohen, Chris Howard, Jason Bibeau, Matt Perales, Mary Follo, Kate Richards.

How about you? We take cash. We take checks made out to "UO Running Club"…

Or you can go to our website (uorunning.com), click on "donate" in the upper right corner to make an electronic donation through the UO Foundation (and get tax credit). If you or your family donate this way, please tell me!



It's a very quick sign up. 'Gotta do it to run with the Club.

1. Go to: https://orgsync.com/login/university-of-oregon and log in with your Duck ID
2. Search "Running Club" and go to the home page
3. Click "Join Now" in the right hand corner
4. Click the subtitle "Forms"
5. Select: REGISTRATION-Club Members 2018-2019
6. Begin form.




Is it time to commit to the Eugene Marathon this spring? Or the half-marathon? How about the 5km chasing the Krusteaz flapjack?

Here is are two discount codes from Jake Willard:

—for $10 off the marathon and half-marathon: JakeEM19
—NEW! For the "flapjack" 5km race on Saturday, April 27, $5 off: JAKE5K19

Long races are Sunday, April 28. Entry info is at: https://www.eugenemarathon.com/




We still need van drivers… This is your chance to help the Club and become a key player…

Go to this link: https://orgsync.com/66688/news_posts/313773



There's a new historical exhibit about Oregon track & field history upstairs in the main library. It's free and open 10am to 4pm weekdays all through winter term…

https://around.uoregon.edu/content/oregon-spirit-exhibit-celebrates-legacy-track-and-field

Here's link to a 4-minute youtube video about Oregon/Hayward history…

https://www.youtube.com/watch?v=W_GbFBjnhHE&feature=youtu.be

I'm in it!



It's a very quick sign up. 'Gotta do it to run with the Club.

1. Go to: https://orgsync.com/login/university-of-oregon and log in with your Duck ID
2. Search "Running Club" and go to the home page
3. Click "Join Now" in the right hand corner
4. Click the subtitle "Forms"
5. Select: REGISTRATION-Club Members 2018-2019
6. Begin form.

'See you,
Tom Heinonen
coach
---
← Previous item | Next item →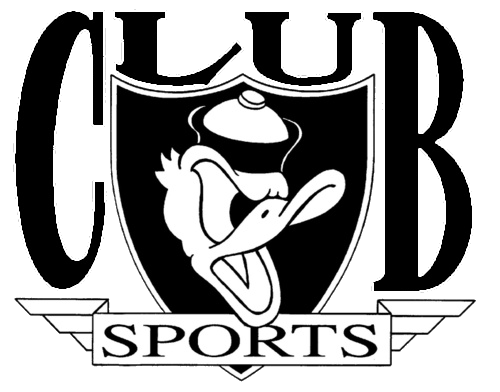 Who we are. What we do!

UO Running Club gives students the chance to get together to run, train and race. Most of our sessions are steady runs. A couple of days each week we offer harder training sessions (intervals, repetitions, hills, tempo runs, cruise intervals).

The club is coached by Tom Heinonen, a member of the US Track and Field and Cross Country Coaches Hall of Fame who coached the University of Oregon women for nearly three decades. In his time coaching the women, he transformed the team from a young program into an NCAA powerhouse. He retired in 2003 to start the club and has been coaching it since.

In the Fall, we compete in collegiate cross country races throughout Oregon, then finish our season at the NIRCA Championships, where we face other college clubs. In the Spring, we enter in collegiate track meets. Several of our runners earn the opportunity to race at Hayward Field each spring. There are road races throughout the year.

We have a wide range of talent and commitment levels, from recreational runners to All-Americans.

Club members receive an e-mailed workout schedule for the following week every Sunday. There is no fee to join the club.

All running sessions are optional. To join, just show up to one of the practices or contact one of us.

The Running Club is a great way to get together with students and to enjoy running!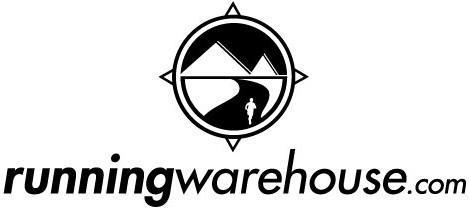 ******************************
'Starting a Running Club?
'Building Your Club?
Read this, a document written by our Club leaders!
******************************